AMD's next-generation CPUs from the Ryzen 7000 series will use a new AM5 socket.
The change in socket brings an important change for AMD's mainstream lineup: an LGA socket similar to the one used by Intel for the past two decades.
DDR5 and PCI-Express 5.0 are confirmed for the AM5 socket together with new 600-series chipsets.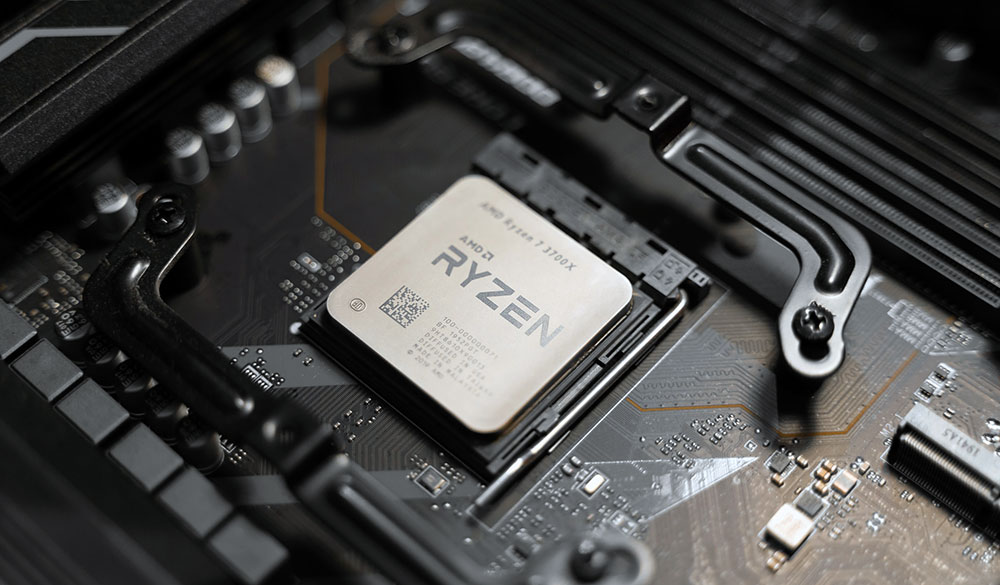 Even if we're still a long way from the next Ryzen family CPU launch, the 7000 series, we start to get a glimpse into what the red team is working on.
The most important change with the AM5 CPU socket is the switch to an LGA (Land Grid Array) format, from the current PGA (Pin Grid Array). This means the pin will be placed on the motherboard socket, not the CPU itself.
This is not something new, as Intel is using this package since the early 2000s, while AMD has a few high-end and server chips using the same concept of the socket.
AM5 will be an LGA1718 design, which means almost 400 more pins than the current AM4 socket. CPU physical size will remain square at 40 by 40 millimeters.
A new socket also means new chipsets, the 600-series, which will add DDR5 memory support and will feature the new PCI-Express 5.0 expansion slots, an upgrade from the current 500-series. The new CPUs will also support eGPUs via USB 4, a long-time exclusive Intel feature.
RAM overclocking will also get a boost with the one-click AMD EXPO technology.
I like the change for two reasons: LGA allows for more pins, which means more memory and PCI-E lanes, and the mechanical socket is more secure. I'm tired of removing my Ryzen CPU tower cooler along with the CPU itself.
Some people hoped for PCI-Express 5.0, but it seems that's not the case. Things can change until 2022 when Ryzen 7000 will debut alongside AM5, but my guess is we'll be stuck with PCI-E 4.0 for at least a few years, since it's still in its infancy and not all expansion cards are using this new interconnect standard. But I'm known to be wrong, so I guess we'll just have to wait and see what happens.
I'm personally curious what architecture advancements AMD will introduce to combat Intel's new big.LITTLE approach that started with Alder Lake.