Firefox 89 adds a nice redesign for the Tab bar, which now features a floating design, detached from the rest of the toolbar.
Along with floating tabs, there's a new Alpenglow theme, colorful, but not for everyone.
Mozilla says this change was meant to encourage users to move around and organize tabs.
Firefox was once the second most used browser, but now it fights for the 3rd position, where it trades blows with the new Edge, which I've personally used since its release last year.
I'm still using Firefox as a second browser, but that might change with the new redesign introduced in version 89. I've always hated the tab bar look of Chromium browsers, which uses a small vertical delimiter. It's one of the things you can't change with a custom theme.
I very much like Firefox's The New Firefox Redesign – YouTube, where the current tab is detached from the rest and is slightly bigger.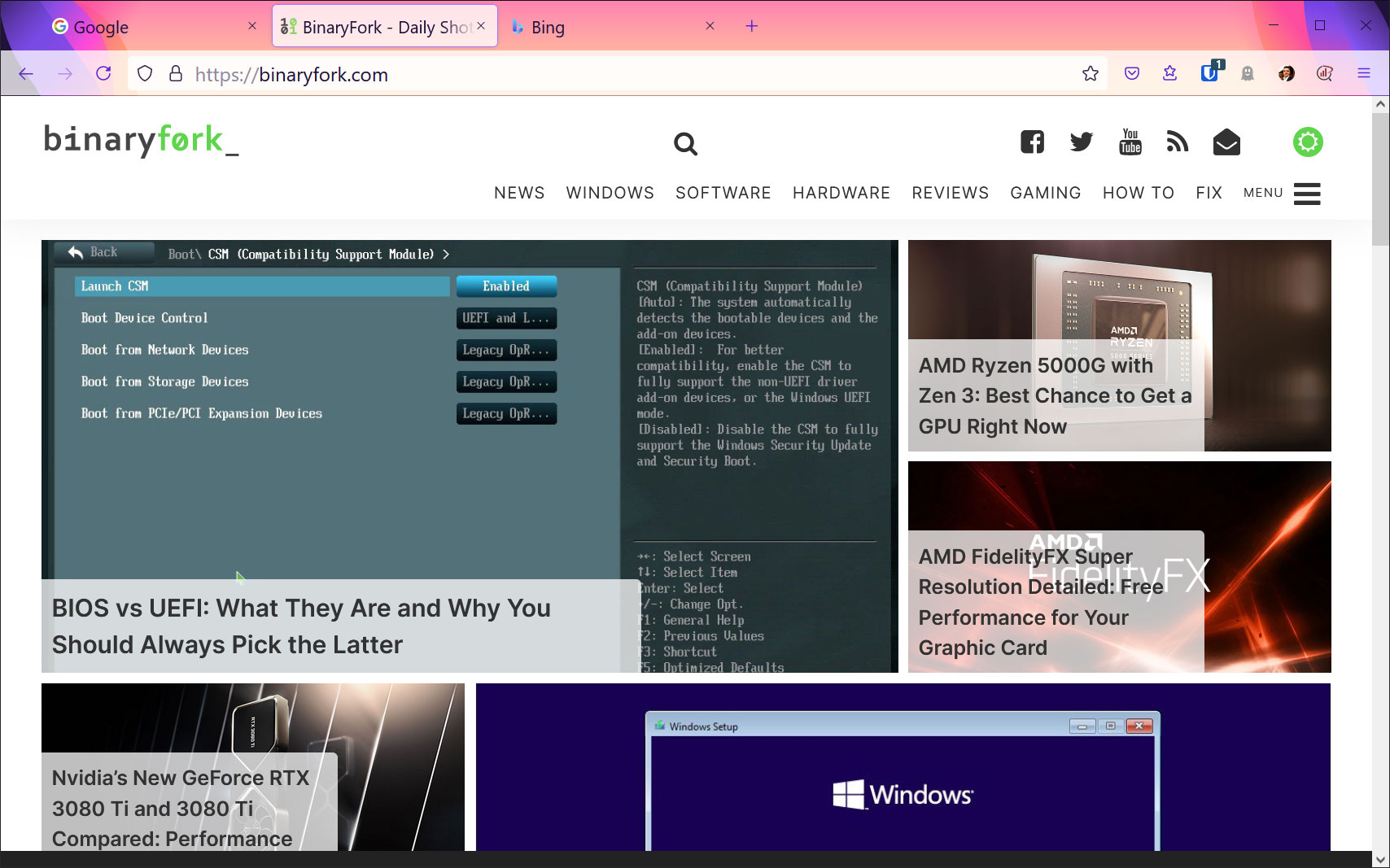 Besides, the new tab bar design Firefox introduced a new very colorful Alpenglow theme. It's… hit and (more) miss for me, but some might like it. I very much prefer the Dark theme look, with the Light theme being too bright, on my monitor setup, basically all-white with very little shading.
What about you? Are you one of the 3% that uses Firefox? Are you tempted to switch? What stops you?
Tested on Firefox 89.0