One of the worst things to see on a monitor is the Blue Screen of Death, "popularized" by many Windows versions in the past.
With Windows 11 this is set to change with another kind of BSOD, a black one this time.
We don't know why Microsoft chose to do this, but it will become "available" as we're nearing the official launch date of Windows 11.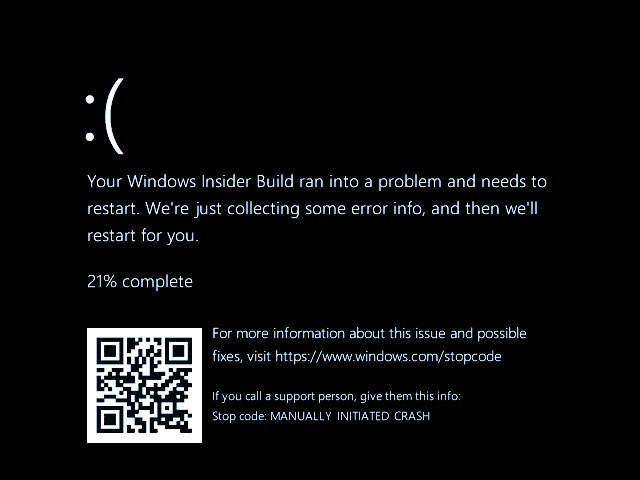 The BSOD was popular in the first modern versions of Windows, but starting with Windows 7 it was a rare occurrence if you had a modern computer with recent hardware and you didn't do crazy overclocking. At least that was my personal experience.
It looks like one of the visual changes in Windows 11 will be the Blue Screen of Death, which will be replaced with a more serious black theme. This is the biggest change since Windows 8, which added a sad face.
Hopefully, we don't get to see the new BSOD too often when Windows 11 arrives later this year.
I've checked the current Windows 11 preview and the BSOD is still blue, so it's clear this is not a priority for Microsoft right now, and it shouldn't be.
I don't think errors such as Bad System Config Info get any better with a black BSOD.