Google Fi is a telecommunications service available for US residents only.
Read on and learn the answer to the most asked questions about Google Fi.
Switching to a Google Fi plan allows for better coverage because it uses networks operated by T-Mobile and U.S. Cellular, along with WiFi connections.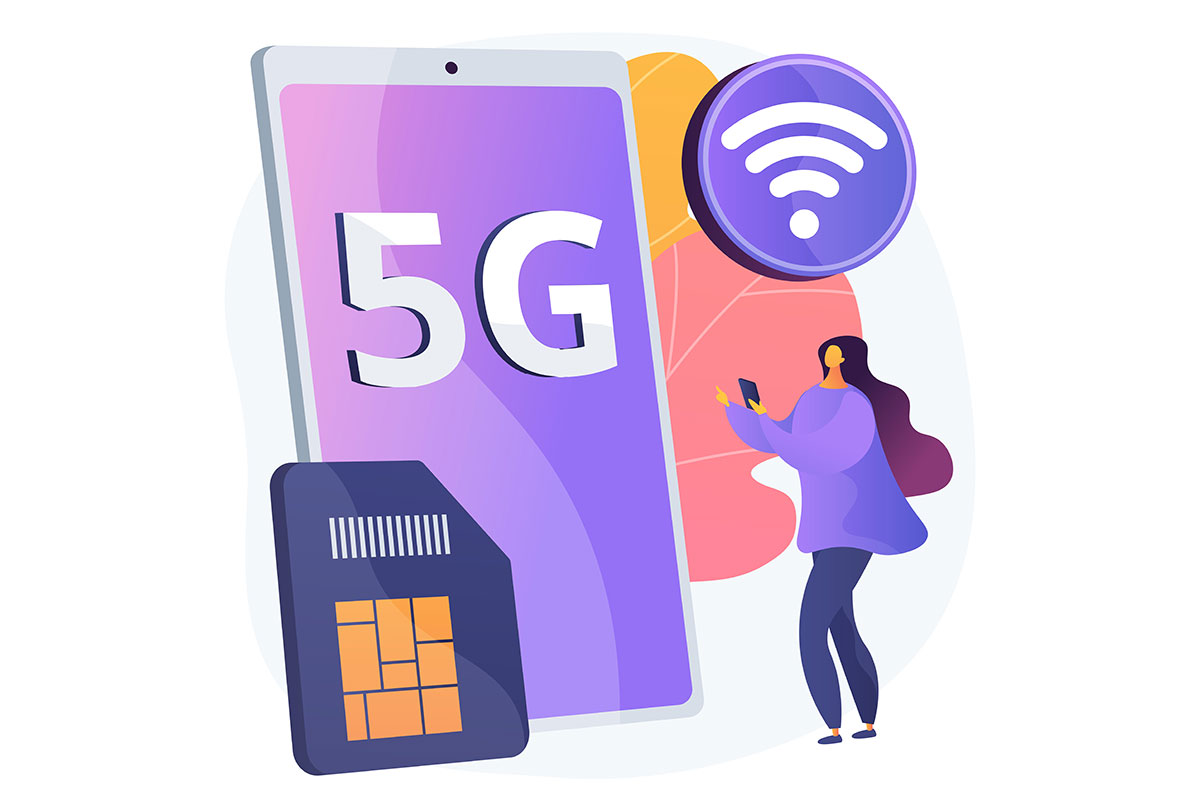 It's interesting to guess Google's future plans for the global market by looking at what it's doing in the US, where the company offers two attractive services: Google Fiber and Google Fi. Both are set to disrupt the current market status quo. Did Google succeed in doing so?
Probably not, but that doesn't mean we can't discuss Google Fi in this article.
What is Project Fi/Google Fi?
Initially announced under the name Project Fi in 2015, the service was rebranded to Google Fi in 2018. The value proposition is a pretty good one: unlimited data, calls, and text at an affordable price.
As someone who pays around $4 dollars every month for 50 GB of data unlimited text and calls, I can feel the pain of US customers who pay a lot more for a lot less on carrier plans that don't even offer decent service coverage.
This is why I think Google Fi is a step in the right direction, with unlimited plans starting at $20 per person plus flexible options for those who want to pay just for what they consume.
What Makes Google Fi Special?
In some sense, Google Fi is not a traditional carrier. Why? Your phone will switch automatically between partner carriers (T-Mobile and U.S. Cellular for now) and free available WiFi hotspots depending on the signal strength and connection speed.
Everything happens automatically, so you should get the best possible connection at any given time.
What's cool is that Google Fi will automatically encrypt communications when connected to an unencrypted WiFi hotspot via an automatic VPN.
Regarding plans, you can add up to 6 people on the same plan. It's easier to pay the bills, plus you can manage usage, set limits, tweak child protection filters, and such from a centralized Google Fi overview available in an app.
Google Fi Plans: from Pay-as-you-go to Unlimited
Part of the Google Fi appeal is the affordable plans, which you can bundle for up to 6 people. The cost for each person line is the same, but it should make billing easier for families.
Here are the Google Fi available plans at the writing of this article, with the most important characteristics.
| | | | |
| --- | --- | --- | --- |
| Plan | Simply Unlimited | Unlimited Plus | Flexible |
| Cost | $20/member | $40/member | $17/member+$10/GB |
| Data | Unlimited | Unlimited | $10/GB (max bill protection) |
| Fast Data | 35 GB | 50 GB | 15 GB |
| Hotspot tethering | 5 GB/month | Unlimited | $10/GB (max bill protection) |
| Data for tablets and other devices | – | Yes | Yes |
| 100 GB Google One storage | – | Yes | – |
| Data, calls, and texts within the US, Canada, Mexico | Yes | Yes | $10/GB |
| Roaming from the US to 200+ destinations | Canada, Mexico | 50 destinations | Canada, Mexico |
| Data when outside the US, Canada, Mexico | – | 200 destinations | $10/GB in 200 destinations |
| Texts, calls when outside the US, Canada, Mexico | – | Free text, 20¢/min for calls | Free text, 20¢/min for calls |
From the list above I think the Flexible plan is not really a very good deal, as depending on usage it can prove a very costly affair. Fortunately, Google included Bill Protection for this plan, ensuring you're not spending above a certain ceiling.
There's one important catch you need to be aware of: your data is unlimited at full speed up until a certain threshold, after which your connection will be throttled to 256 Kb/s, which is just barely enough to check your email (no attachments download) and chat/text.
Google Fi Coverage and 5G Support
As you can expect, Google Fi covers the same area as T-Mobile and US Cellular in the US, plus any place where free WiFi is available. In Roaming, it all depends on your destinations, but you should have at least the same quality of service as in the US. That's not really a very high bar.
Google Fi is also compatible with 5G, so in covered areas, you can take advantage of 5G at no extra cost.
Does Google Fi Work in Roaming? How Much Does It Cost?
Yes, Google Fi works in roaming. Not all plans support roaming outside the US, Canada, and Mexico, so choose wisely by using the feature table above. Calls will cost you in roaming, in over 200 destinations, but it's pretty affordable at 20¢/min.
But who calls today anyway, when you can just have a chat, even with video, at no cost?
Data is completely free in Roaming if your plan supports it, so this is even better than what we have in the EU, where there are limits to how much data we can use. Plus, free data roaming is only available in EU countries, not worldwide (to be fair, that's "only" 200+ destinations for Google Fi).
Frequently Asked Questions about Google Fi
What Phones Can You Use with Google Fi?
Fortunately, you are not tied to what phone you can use, as long as it's deemed compatible. You can buy your smartphone from anywhere you like and it should work as long as your current carrier did not lock it.

You can check Google Fi phone compatibility on this page.
Can You Port Your Existing Number to Google Fi?
Yes, you can move your existing number when switching to Google Fi.
Are Google Fi-bought Phones Locked?
No phone you buy from Google Fi's website will not be locked and can be used with other compatible carriers.
Can You Cancel Google Fi Service At Any Time?
Yes, Google Fi works more like a pay-as-you-go service. You can close your plan at any time from within the Google Fi mobile app or website.