Keyboard shortcuts are a sure way to increase productivity without working harder. And who doesn't want that?
Each second saved on an action you do a thousand times will save you a ton of time in the long run. That's why it's important to learn keyboard shortcuts (sometimes called hotkeys) for the most common actions you do in every program you use.
That adds to a lot of saved time.
BinaryFork will show you the most important keyboard shortcuts you need to remember. Some are universal shortcuts, while others do a specific thing, but that's enough if they help you gain precious time each time you use the keyboard instead of moving the mouse.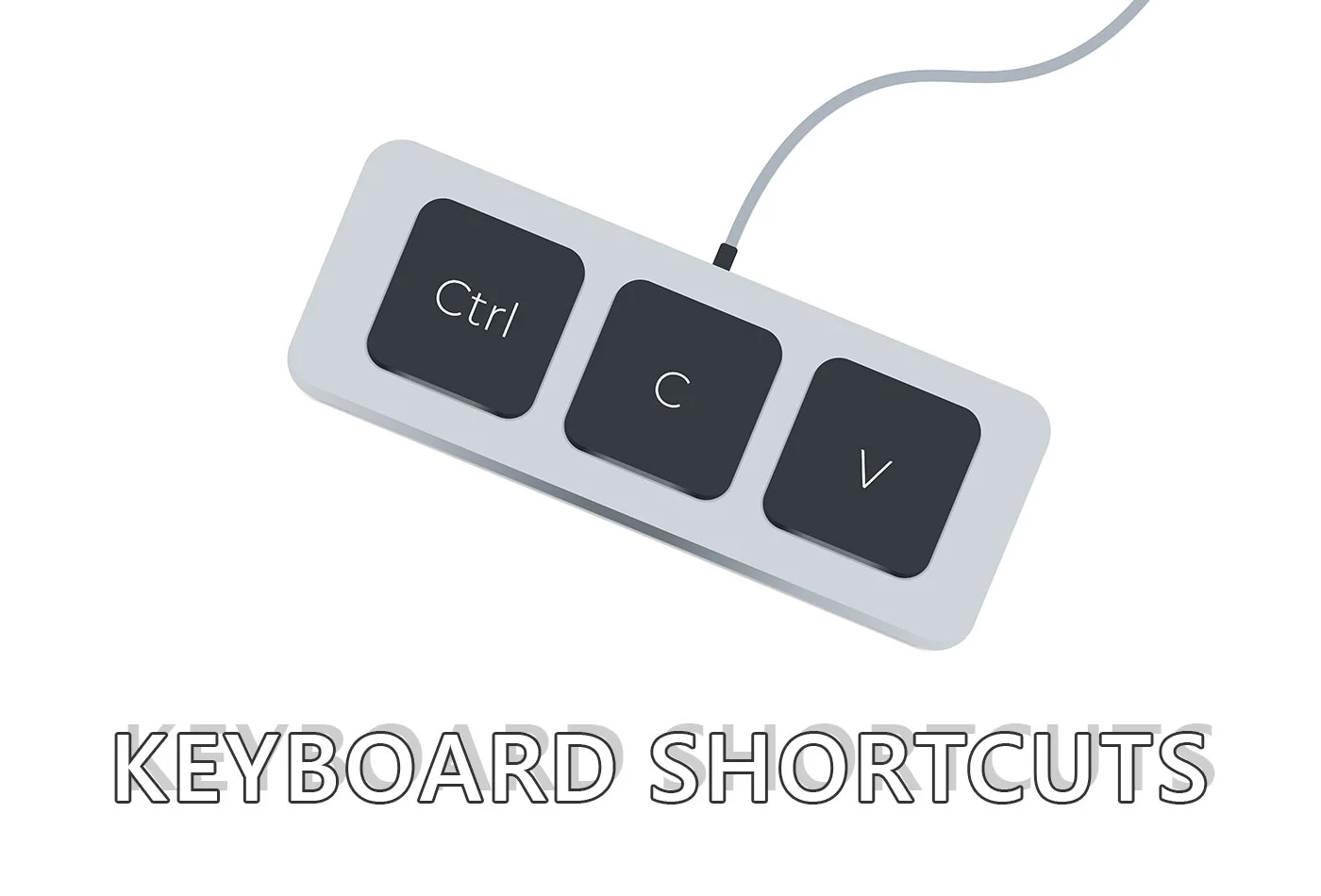 Keyboard Shortcuts for Popular Programs and Services
It's worth learning keyboard shortcuts for the most popular apps and services out there.
If you're using Windows these are the most important keyboard shortcuts to remember in Windows 10, and the list of new shortcuts introduced in Windows 11.
These Word shortcuts can help significantly speed up your document creation, proofing, and editing.
It's hard to imagine someone editing spreadsheets without using Excel shortcuts. Learn the shortcuts that matter.
Even if presentations are mostly graphic in nature and use drag and drop, learning PowerPoint shortcuts will make you faster.
Oh, did I tell you about the hardware Office key found on some Microsoft keyboards? You can still simulate it, if you don't have one of the fancy new Microsoft keyboards.
If you're using the popular Google webmail service do it like a Pro by learning Gmail shortcuts.
Google also makes the most popular browser and the code behind it is free to use, so learning Chrome shortcuts will also help you if you're using Edge, Brave, or other Chromium alternatives. Learn once, use multiple times.
If you're watching many clips online, why not learn YouTube shortcuts?
Using Google Office alternative? Learn how to use the hidden @ menu in Google Docs.
Adding, Disabling, and Remapping Keyboard Shortcuts
Keyboard shortcuts are not set in stone: you can edit, add, or remove them if you want to change them to suit your style.
Universal Keyboard Shortcuts
You only need to learn these shortcuts once, then use them everywhere.
Special Keyboards and Utilities
Keyboard Shortcuts are just the beginning…
And finally, a personal rant about why I believe Apple doesn't like keyboard shortcuts. It's based on my experience with using a Mac as a Windows diehard user, so it's a bit subjective.
($) Disclosure