If you need to install Windows 10 from scratch this is a quick and easy-to-follow guide.
Installing Windows 10 is the first thing you must do after buying or assembling a new computer.
For beginners, it might seem a daunting task, but it's really not, as you'll see if you follow through till the end.
The guide contains all the Windows 10 installation screenshots you need to successfully get to the end, the Windows desktop.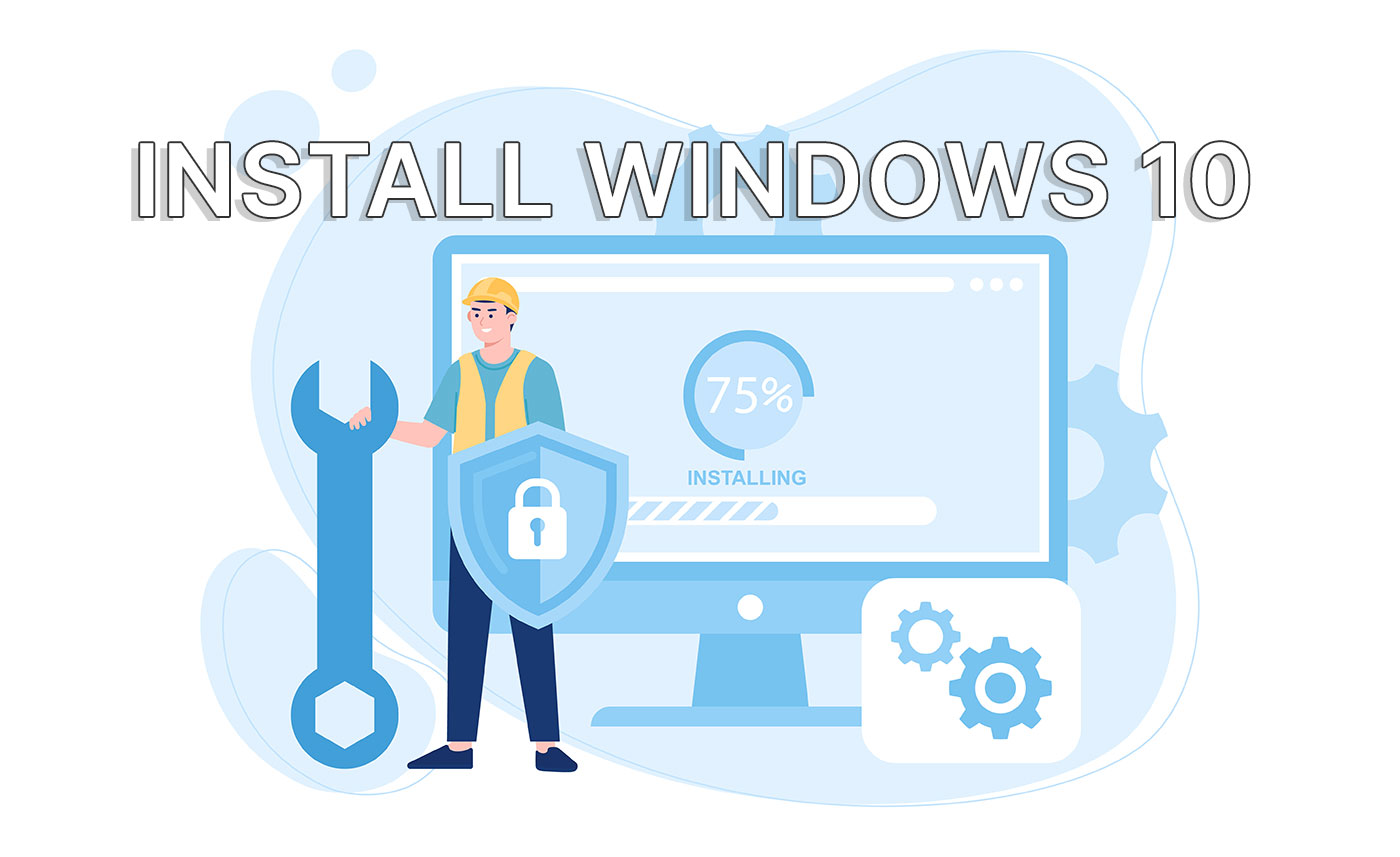 While most people know how to use a computer, fewer know how to install Windows 10 without help from a friend or a professional. Without an operating system, your computer won't work. This is the core software a computer needs to start. On top of that, you'll add the software you use every day.
Installing an OS is really not rocket science, so I thought a step-by-step guide would be helpful for some of you.
Windows 10 is by far the most popular choice right now, but there are other options as well, MacOS for Apple devices and various Linux distros for those who are not afraid to type commands to get things done faster than with a mouse and keyboard.
Requirements for Installing Windows 10
A computer with at least a storage drive, preferably unformatted. Minimum hardware requirements are listed here.
A bootable USB disk 8 GB or larger.
A working computer with an Internet connection so you can download Windows and create a bootable disk.
If you already have an install medium (DVD or USB key) you don't need a working computer to create the installer disk.
Recommended read: How to download Windows 10, How to create a USB bootable disk
A lot of laptops or prebuilt computers that ship with Windows preinstalled are actually set up for the first few steps of the guide and will boot directly the first time into the Windows 10 installer.
So even if you don't need to create an install disk you still need to go through the steps necessary to set up Windows 10.
Prebuilt computers might add/change a few steps to the installer for the manufacturer's custom software, but basically, the concept remains the same.
Install Windows 10: Steps to Follow
Here are all the Windows 10 installation steps, from start to finish. If you don't know how to install Windows 10, or any other Windows operating system for that matter, this guide will get you through, even if you don't consider yourself proficient enough when it comes to computers.
1. Insert the bootable DVD into the optical bay or the USB disk into your computer.
Note: if using a tower case insert the USB drive into one of the rear ports. Front-panel USB connectors can cause a lot of issues during the install process.
2. Press the F8 key multiple times while the computer starts to open the Boot Manager menu.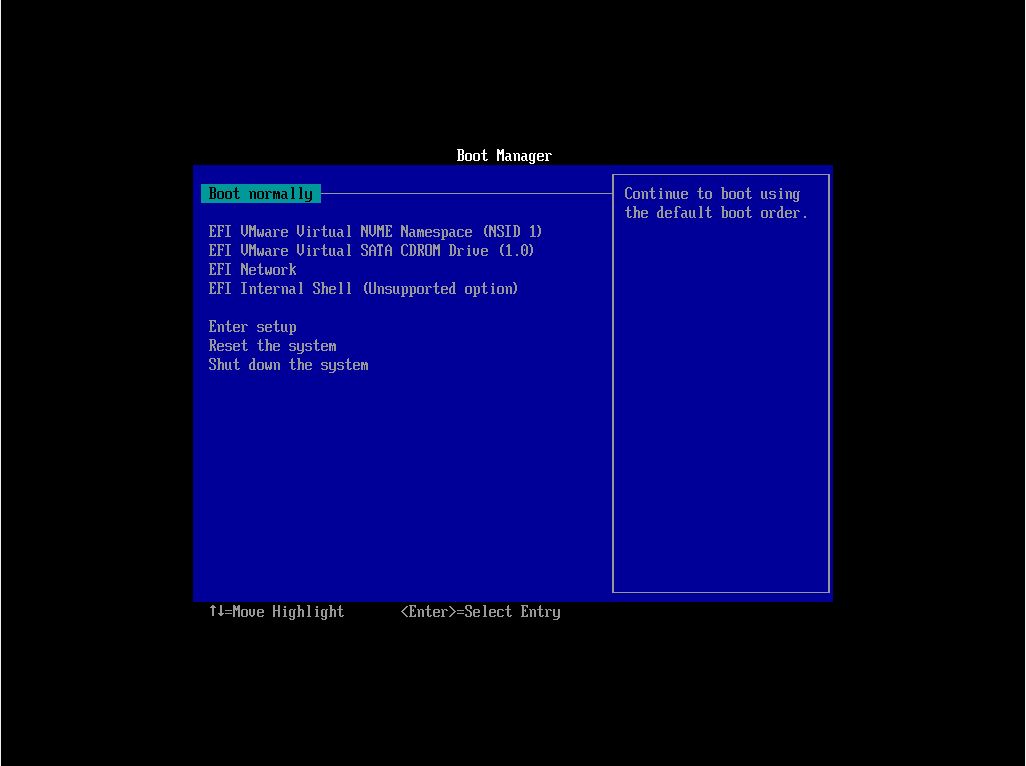 3. Select the drive unit that contains the Windows 10 installer. Some drives could show up twice. If that's the case I recommend you chose the version that uses EFI or UEFI. This is the modern way to install Windows 10 and it's not possible to change without reinstalling Windows.
4. A message to Press any key to boot from the CD or DVD… appears. Doing so will start the Windows 10 install process and the Windows 10 logo will appear.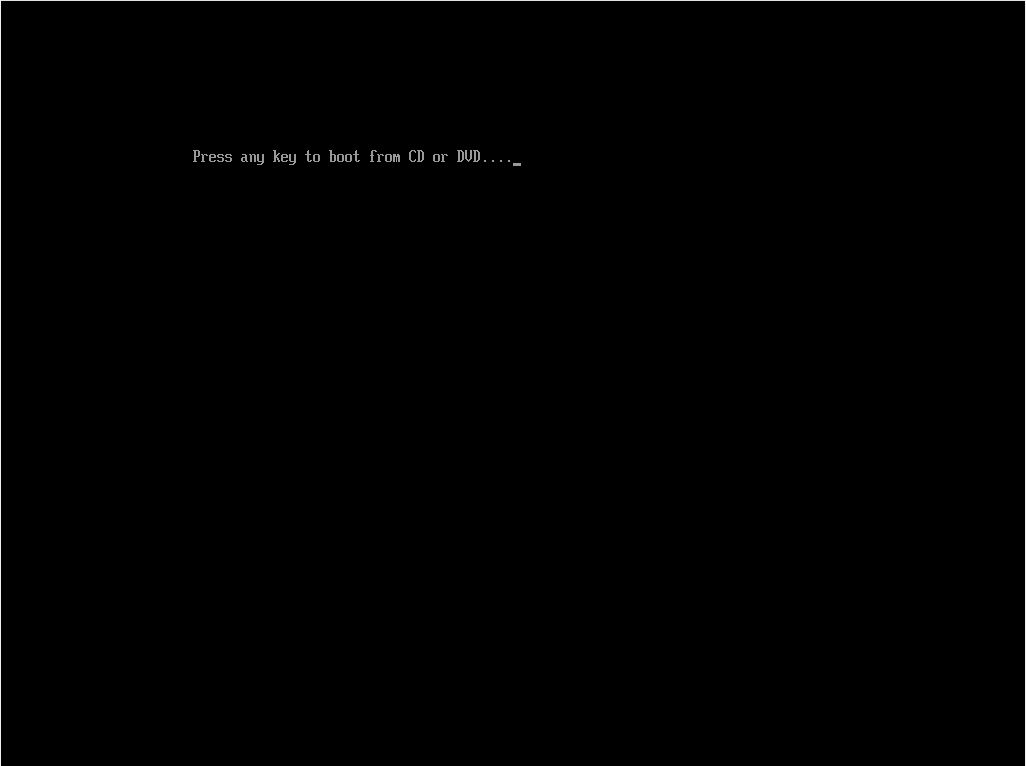 5. The first step is to choose to Install now. There's also an option to Repair your computer. We won't be doing that now.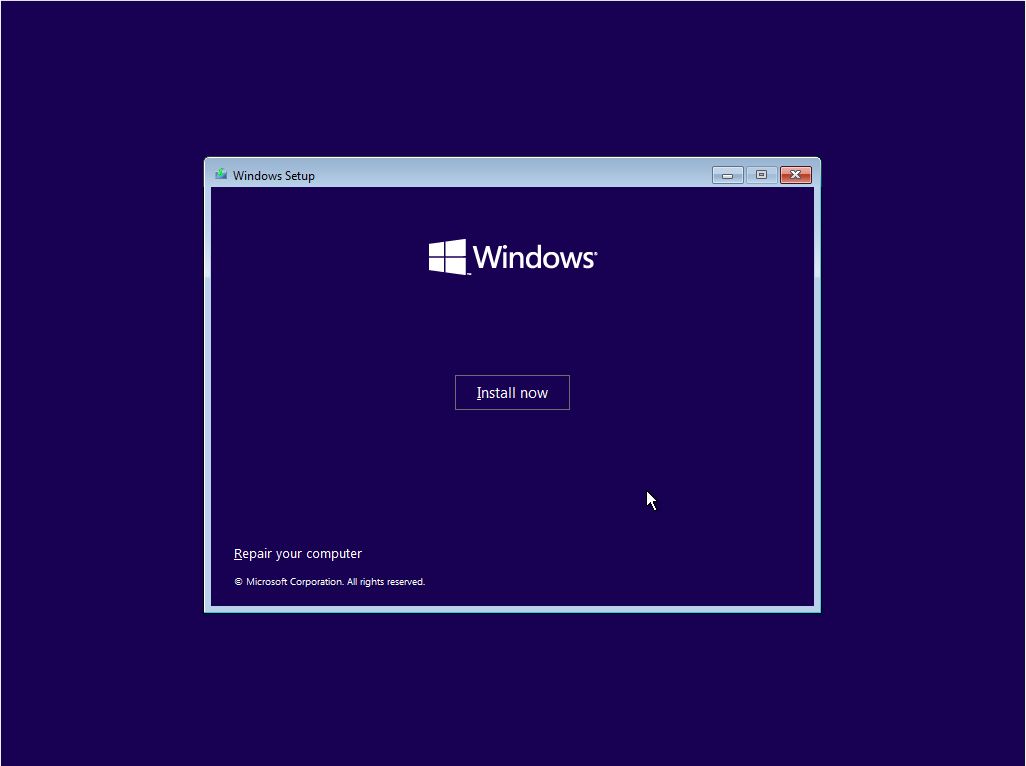 6. Next we'll need to choose the language of the interface, the time and currency format, and the keyboard layout. You can mix and match these to your liking and don't have to reflect the actual location where you'll be using the PC or the actual keyboard layout. You can change them later after the install if needed.
7. Next step is to enter the Windows 10 product key. You can skip this step if you want to activate Windows later on. I've explored already what happens if you don't activate your copy of Windows and keep using it.
If not, make sure you enter the correct code. It's made up of 25 characters ( 5 groups of 5 letters and numbers).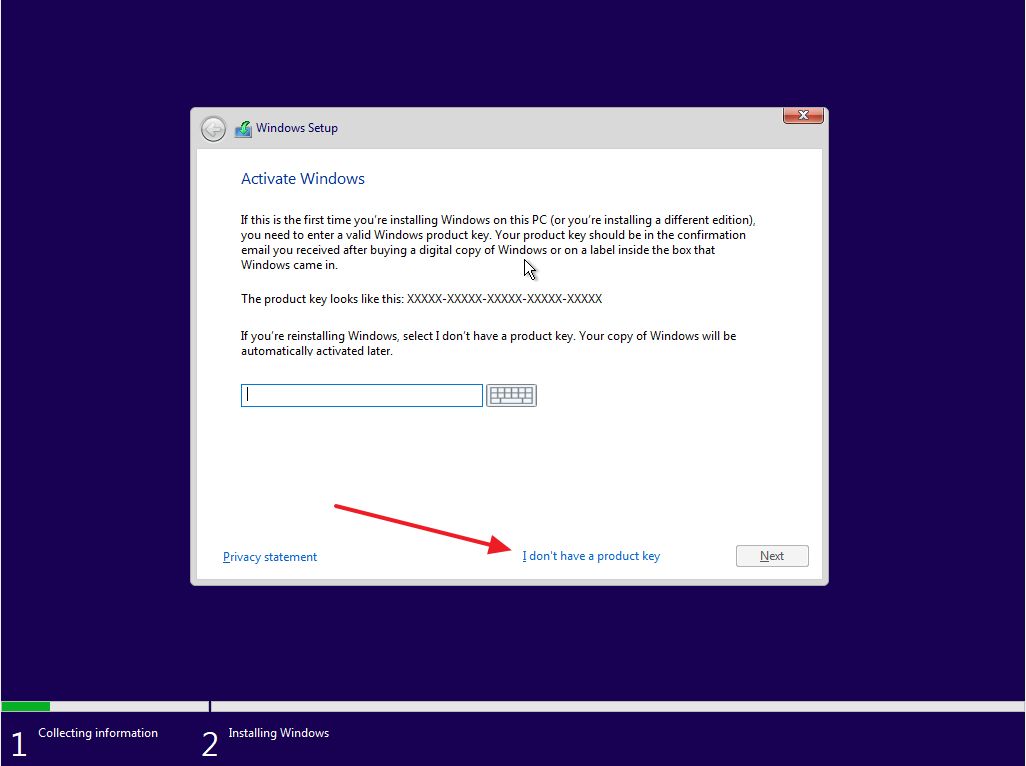 8. Select the Windows edition you want to install. It must match the product key entered earlier or else Windows won't activate. If you're interested in Windows 10 editions and differences we have an article detailing them.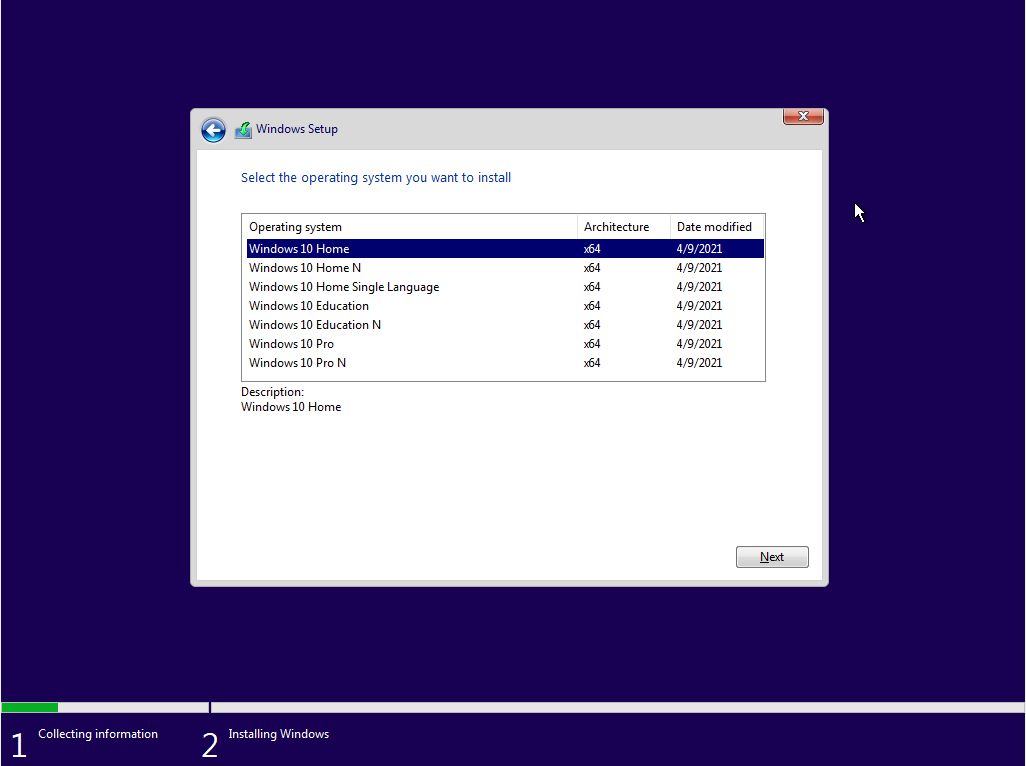 9. To proceed you need to agree to licensing terms (EULA).
10. Select the installation type: Upgrade an existing installation of Windows (version 7, 8, or 10) or Custom. Since it's a new computer we'll be choosing the latter option.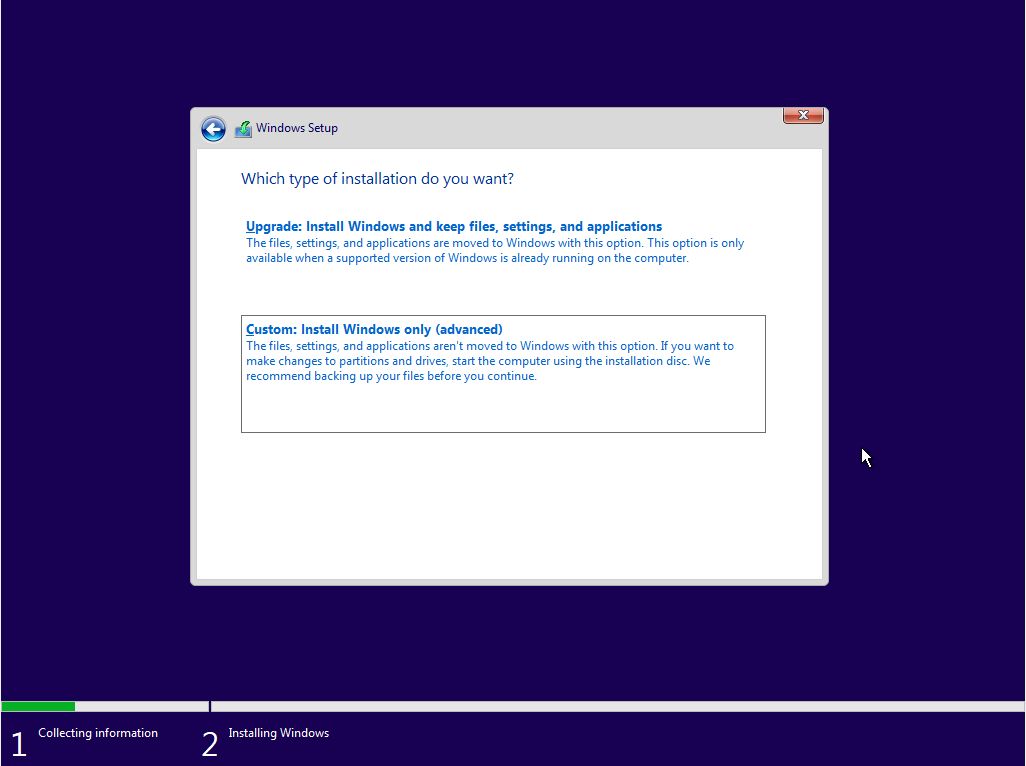 11. Now it's time to let the installer know the disk where Windows files will be copied. At this step, you can partition the existing disk into smaller virtual disks (recommended for bigger disks). If you only have one unformatted disk just select it and hit Next. The installer will create all needed partitions.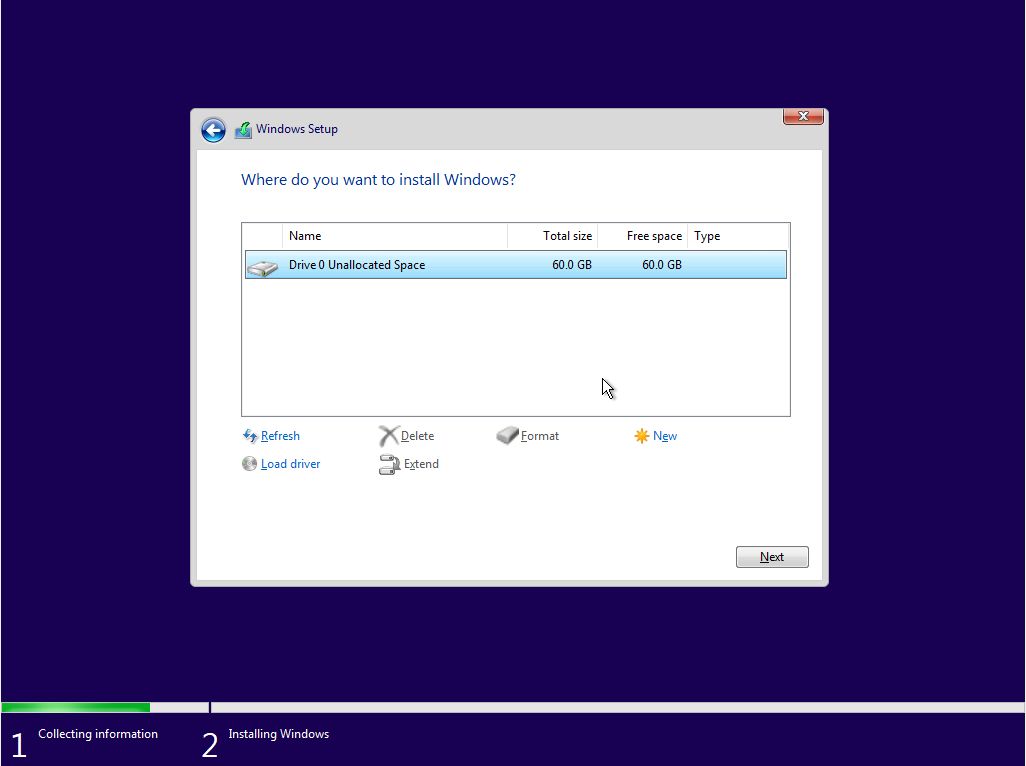 I'll be doing an advanced setup guide for this install step so check back to this page. I'll make sure to link it back here. I think it will be a must-read if you're reinstalling Windows, installing it on a multi-disk computer, and especially if you want to dual-boot.
12. The setup will now start to copy files from the install disk to their final destination.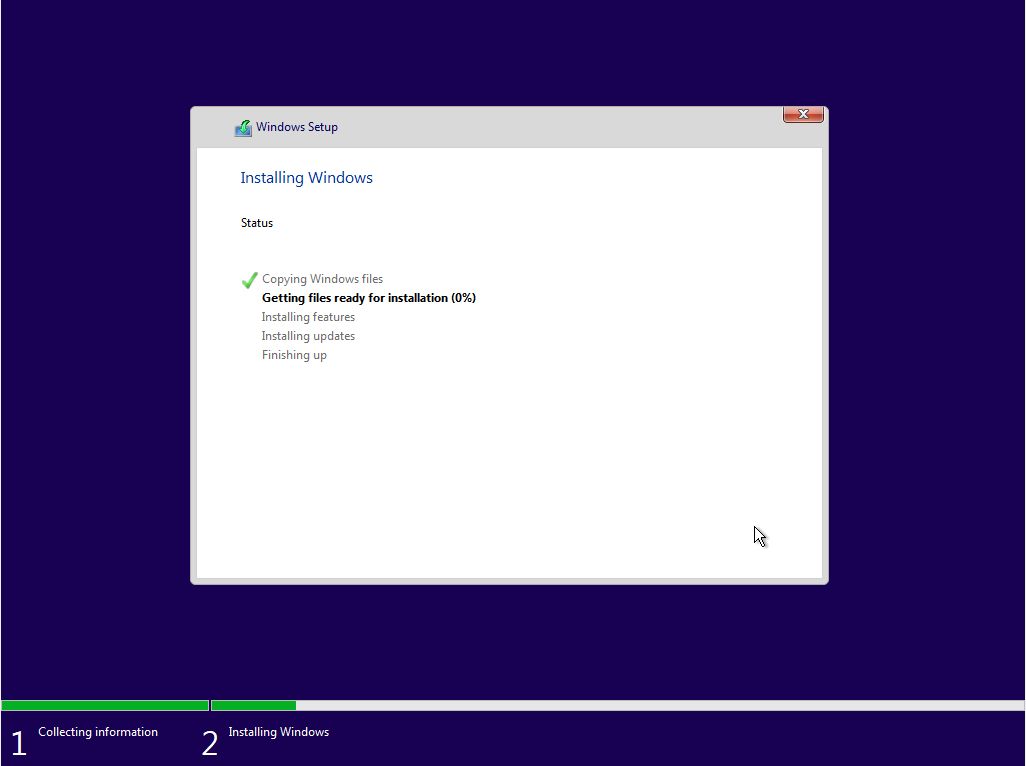 13. At this step you'll be asked to select the geographical region, and keyboard layout again. They can differ and will override the settings from step 6. Optionally, you can add more keyboard layouts (use WIN + Shift to switch between them while using Windows).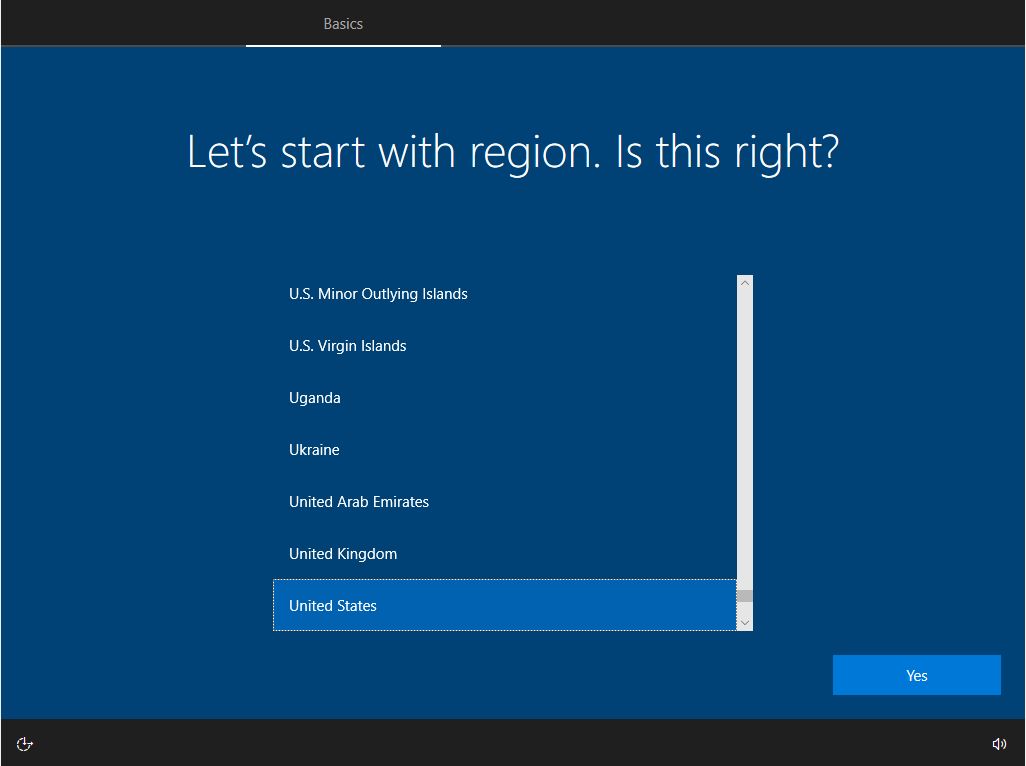 14. Now it's time to select the type of predefined set-up: for Personal use or Organization, in which case a system administrator will enforce some settings for you. We'll be using Personal for our guide.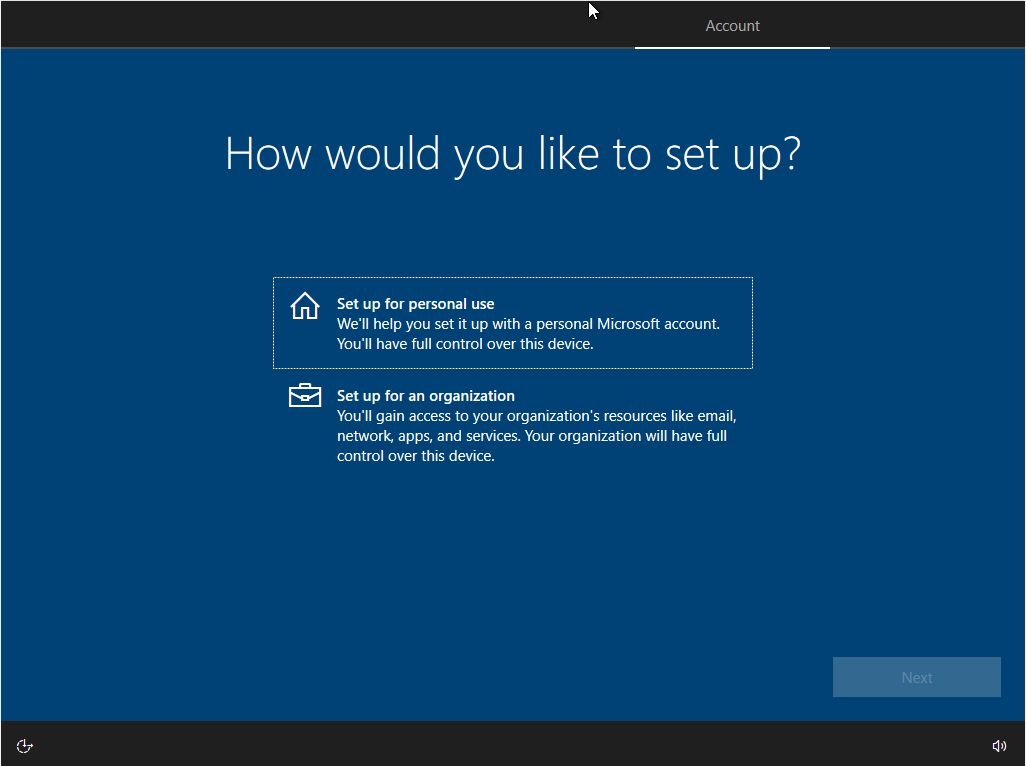 15. Now we'll create the first user account which will also act as the administrator for this computer. Microsoft will push you towards using a Microsoft online account, but you can also set up an offline account. For privacy reasons, I suggest you set up the latter. You can read about the difference here.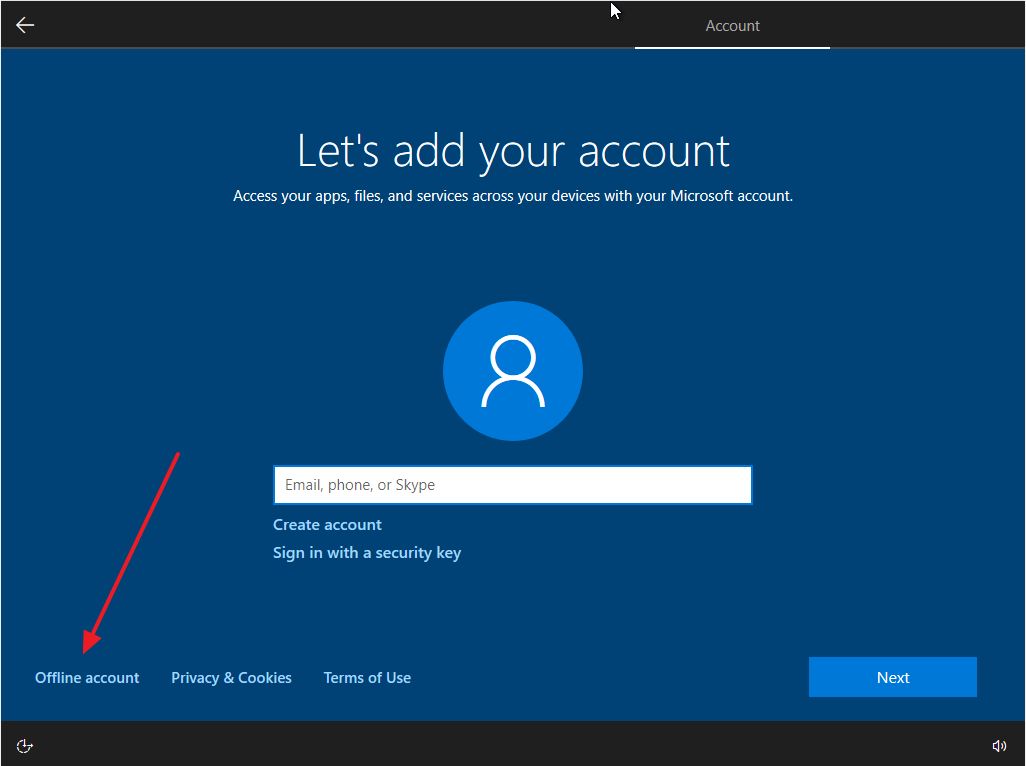 16. I didn't remember this step, but it seems you now have to select 3 security questions that will help you recover your account in case you forget the password.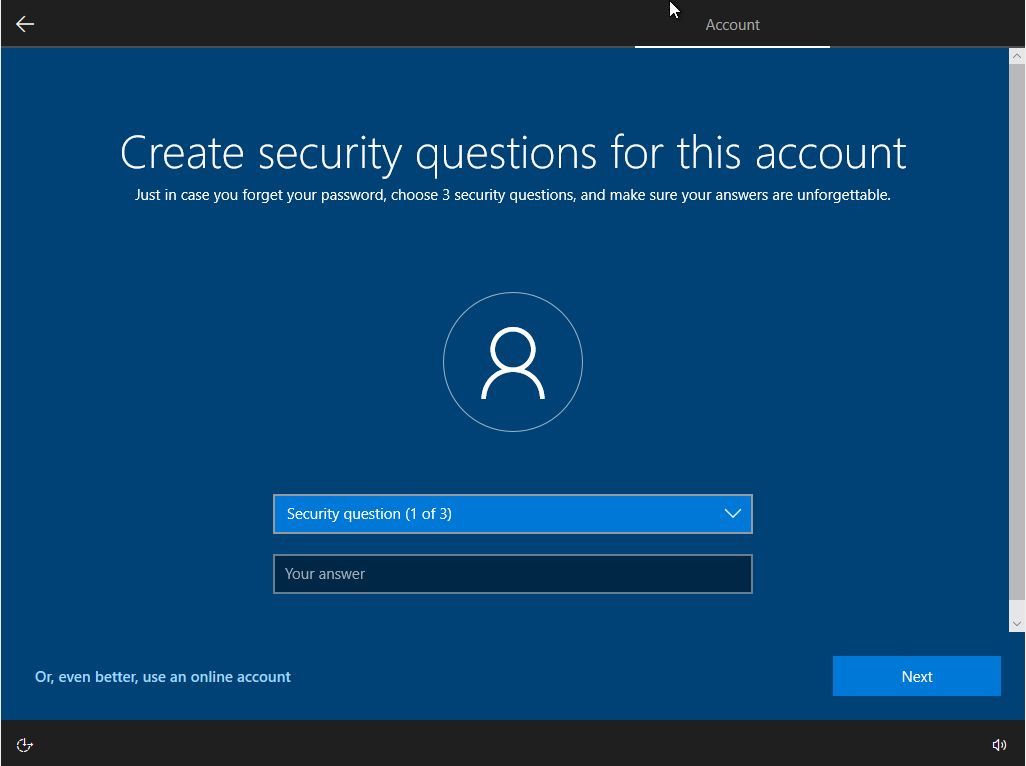 17. Privacy settings and Cortana are next. I personally disable everything that's possible at this step. Some telemetry data will still be sent to Microsoft servers, but I'm planning an article on how you can disable almost everything that's affecting privacy in Windows 10, so stay tuned.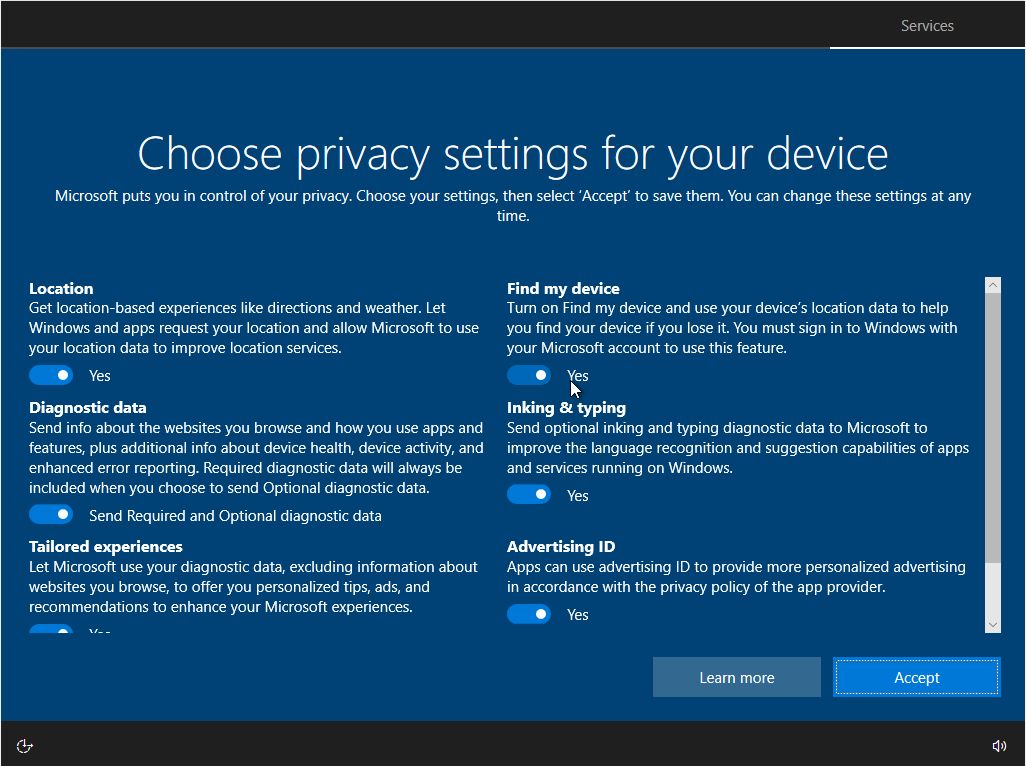 18. After a few moments and a couple of different screens you'll be greeted with the familiar Windows 10 desktop for the first time.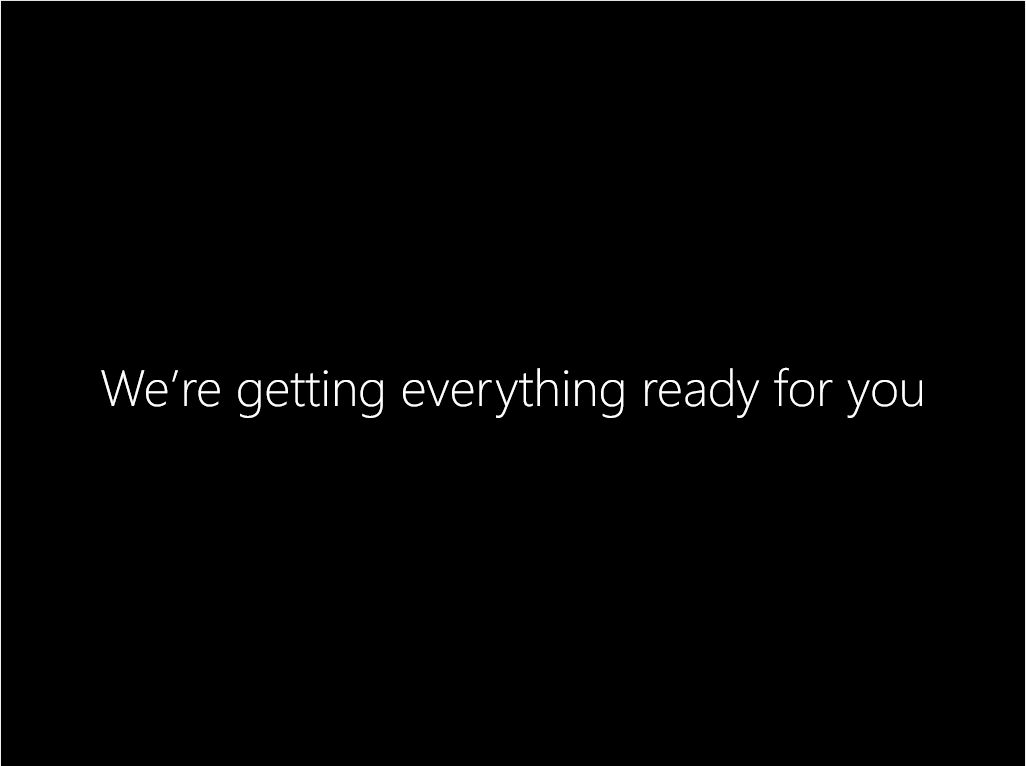 That's it. You've successfully installed Windows 10 on your new computer.
What's next? You can now use your computer, but there are a few things I think you must set up before everything is perfect. I'll do a guide on that too, so don't forget to subscribe to BinaryFork to get notified when that article is ready.
Looking for other installation guides? We have one for Windows 11 and one for Ubuntu Linux.
Is the Windows 10 step-by-step installation guide too hard to follow? Then maybe you should try upgrading instead. It's a bit easier and involves using the Windows Update Assistant (also called Windows Installation Assistant). Follow our guide for how it's done.
Just make sure the older computer you're upgrading doesn't have any compatibility issues with Windows 10. Recent computer hardware is always recommended to take advantage of the latest software capabilities, but it's not necessarily a "must".
Frequently asked questions:
How long does it take to install Windows 10?
The time it takes to install Windows 10 will depend on how fast your PC is, but on modern hardware it shouldn't take more than 10 – 15 minutes.