If you choose to use your own wireless router to access the Internet, why not get an ASUS router? ASUS makes some of the most popular wireless home and gaming routers under the ASUS, TUF, Strix and ROG brands. We'll teach you how to setup, configure, optimize and troubleshoot your wireless router.
Here at BinaryFork we're totally against using the ISP provided wireless router (or "boosters"). We prefer to have control over the Internet connection at home. We want to be able to create a secure VPN connection, access devices from the home network when we travel, just to name a few cool things you can do with a modern router.
We also like a fast wireless router, a stable connection no matter how many devices are connected. We used quite a few router brands in the past, but we always stuck with ASUS due to the mix of performance and configuration options. This is why for personal use we always recommend ASUS routers to family and friends.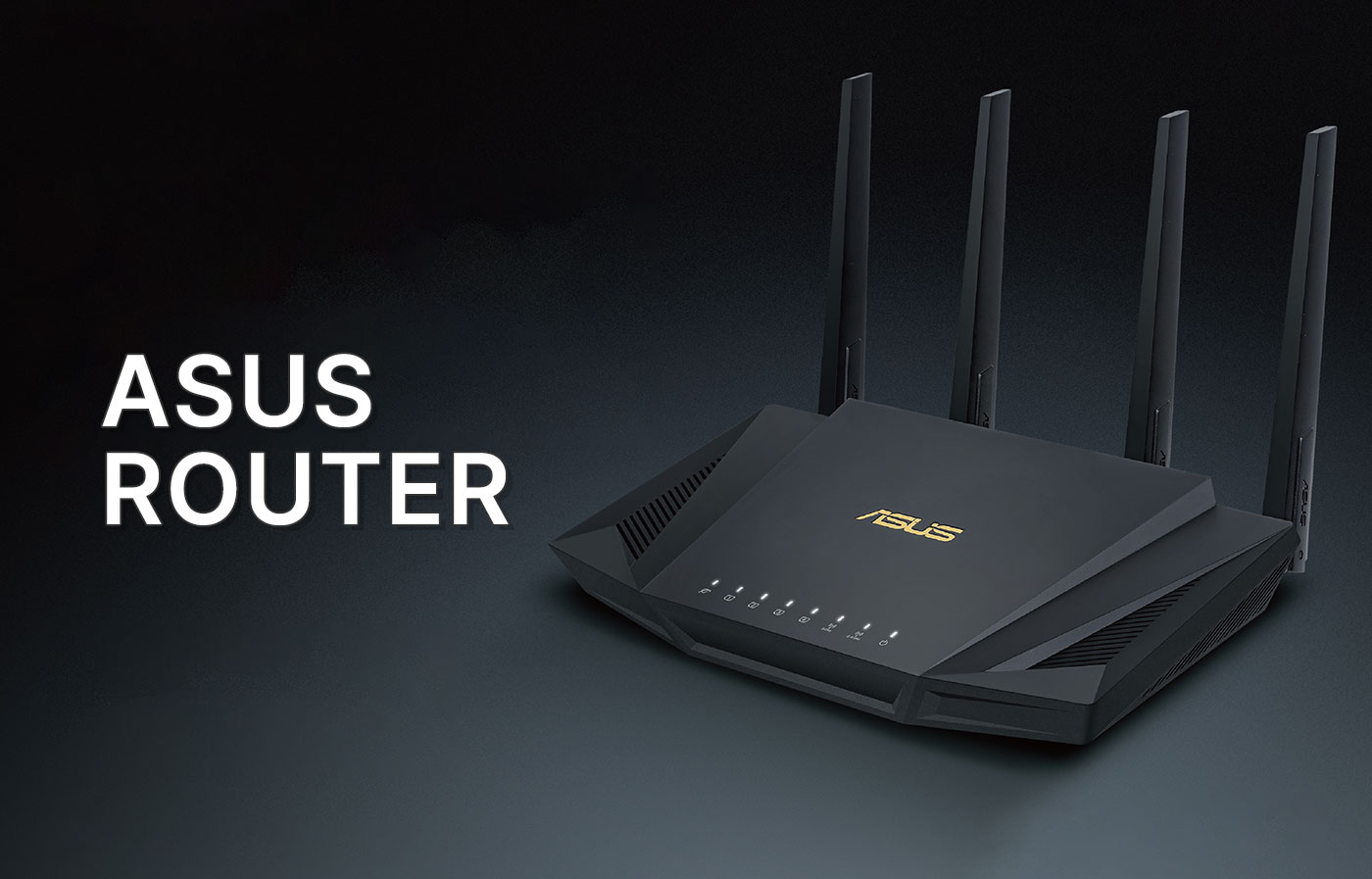 Router Configuration
First, you need to change the settings of your router.
ASUS Technology
Read between the (marketing) lines and find out which acronyms are worth your attention.
ASUS Smart Connect sounds pretty smart. But is it something you need to turn On, or keep Off? Read the article to get to the bottom of this dilemma.
ASUS AiMesh is a fancy name for a wireless mesh system, but it's a technology that allows you to mix and match ASUS wireless routers to create a blanket of Internet coverage in different types of locations.
Maintenance
Keeping your device updated is what keeps it fresh, so you don't need to buy another one.
If you want to keep your network safe and your router in top shape you need to update the firmware on your ASUS router. You don't need to do it as soon as a new firmware comes out, as it's advisable to wait a few days at least, to see if there aren't any serious bugs that may make your device perform worse.
Did you know you can install an alternative router firmware on your ASUS device? Don't do that on a new model, but if you're still rocking an old ASUS model this method may extend its functionality for a few more years.
Troubleshooting Your ASUS Router
What to do when your router is not working properly.
We even put together a router FAQ for ASUS that will answer the most important questions people have about them. Hope you can find the answer you were looking for.
Need to know the MAC address of all router NICs? Follow our guide and you'll find three methods to retrieve this information, plus a short guide on how to clone the MAC address in order to bypass MAC filtering solutions.
LED's are starting to go crazy on your router? Learn the meaning of ASUS router lights so you know where to start troubleshooting.
Is the webgui showing blank pages? There's a simple fix for ASUS router interface not working randomly issues. We can't believe ASUS hasn't fixed this yet. At least now you know what you have to do.
Sometimes the only option is to reset the ASUS router to factory settings and start fresh. You will need to spend some time to configure everything back again, but as we found out numerous times, it's the best option to fully restore the functionality of your device.
If you're wondering what I'm using at home, I currently enjoy using a mesh system, the two node ASUS ZenWiFi AX XT8. I didn't like it at first, but with recent firmware updates it's rock solid and performs admirably, covering my entire home with a strong signal.