Windows Backup options include utilities for restoration, repair, full or partial recovery, and reset options to recover your data after a catastrophic hardware failure or a "simple" user mistake.
You don't need a third-party app to keep your data secure. BinaryFork guides you through the included options available right inside Windows, all having one purpose: to keep your data safe.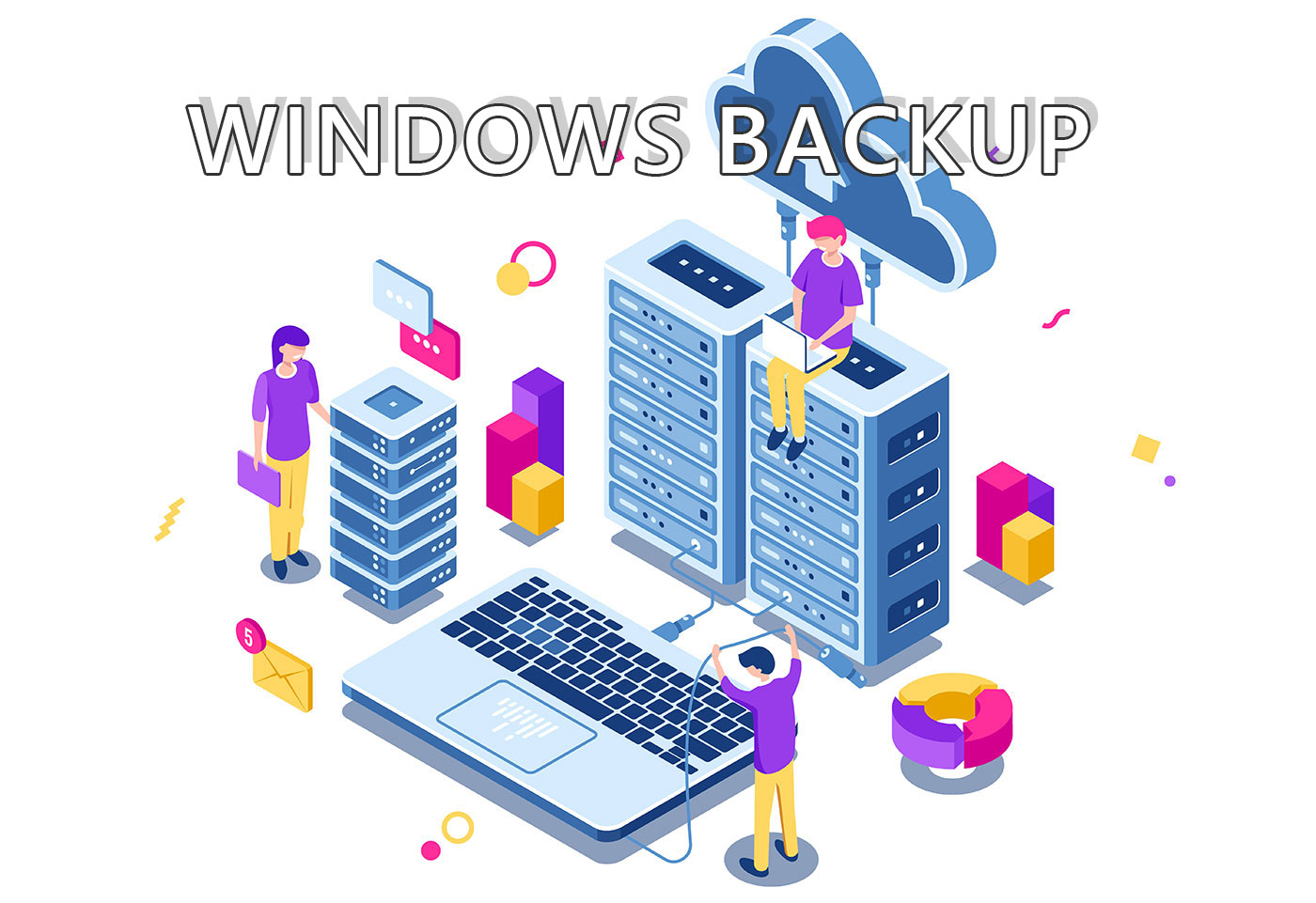 Windows Backup
First, you need to save your data, just in case…
The Windows Backup and Restore utility helps you save important files and folders, plus it can create a complete System Image. It can also work on a schedule, automatically so you don't have to remember anything.
Learn how to create a Windows System Image so you can fully restore your computer later, in a few minutes, in just a few steps. No need to select what to restore and where.
A new Windows Backup application was recently introduced by Microsoft in an attempt to bundle together the backup options for both apps, settings, and user folders.
You can enable System Protection in Windows, a system utility that will automatically create Restore Points during specific actions. By the way, it's the same thing as System Restore, if someone asks.
Before doing something important, you can create a manual Restore Point you can go back to later on. You don't what to leave your data to the mercy of automatic restore points, do you?
A password reset disk will help you reset the password of a local account in Windows. It doesn't work with online Microsoft accounts, unfortunately.
Other passwords can be saved and restored later with the Windows Credential Manager utility. Not all of them, so you may still need a password manager.
It's also super easy to backup a network drive to your local disk if that's something you need to do. Usually, it's the other way around.
If you want something more complex and at the same time userfriendly the AOMEI Backupper backup utility is a great option that offers pain free backup and restore options for your data. The free version is enough for most users and it's easier to use than Microsoft's own backup utilities.
Windows Restore
Restore your data back from an existing backup.
Windows Recovery
Try to recover as much as possible when your computer goes haywire.
Windows Reset
You may lose important data, but at least you can make your Windows PC boot again.
Free Up Backup Space
Sometimes you just need more space.
If you're still confused about what Windows utility to use and when here's an infographic that might help:

Feel free to share this with anyone interested.
Embed code:
<figure><a href="https://binaryfork.com/windows-backup/" title="Windows Backup, Restore, Recovery, Repair, Reset Options Explained"><img width="1400" height="5600" src="https://binaryfork.com/wp-content/uploads/2022/11/binaryfork-windows-backup-infographic.jpg" alt="BinaryFork Windows Backup infografic"></a></figure>
($) Disclosure