Ryzen 7000 series desktop CPUs will get help from AMD EXPO, a technology similar to Intel XMP.
AMD EXPO will offer one-click overclocking via verified memory profiles in your motherboard BIOS.
Unlike Intel's technology, AMD EXPO will be royalty and licensing-free for everyone.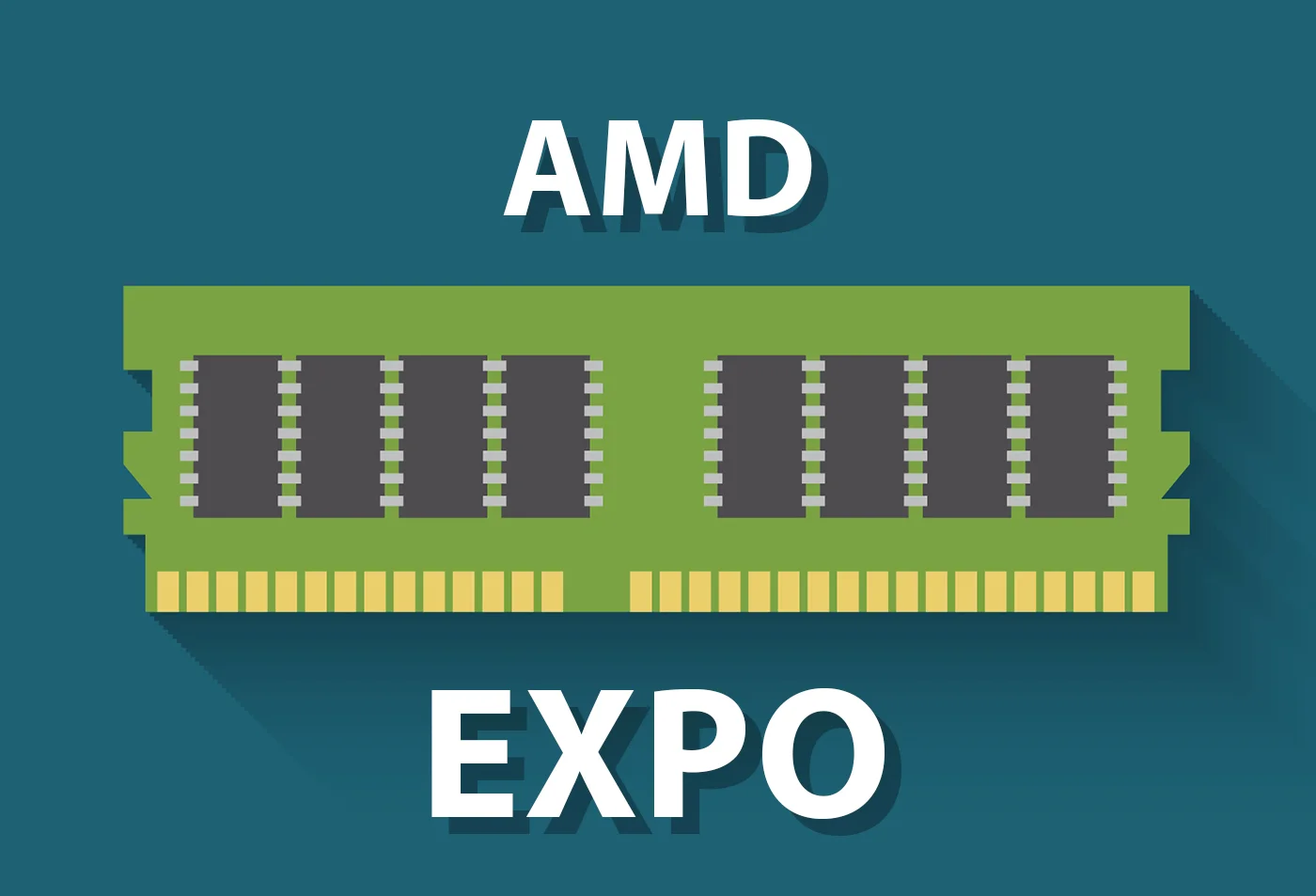 The last desktop I built features the Ryzen 5000 series CPUs. They're mighty fast, but not as fast as the new Ryzen 7000 CPUs, which use a new mounting socket, plus offer DDR5 support, plus PCI-E 5.0 compatibility.
The novelties don't end here, since AMD EXPO (check the official page) is set to close the gap with Intel when it comes to automatic memory overclocking profiles.
Why I've mentioned my Ryzen desktop? Because it uses the same 32 GB Corsair 3000 MHz XMP 2.0 kit I've used in the previous Ryzen 1st gen system.
It came at a very competitive price, but it was not tested and thus not deemed compatible with Ryzen. That's why I never got to use it at its rated 3000 MHz speed with CL15 timings. Never!
I've spent dozens of hours tweaking timings, testing various frequencies, and doing stability testing. I still couldn't get it to work as it would have on an Intel system.
This was a big mistake. I should have bought a Ryzen-compatible memory kit. I've learned my lesson, and if my next PC will be Ryzen powered I'll surely buy an AMD EXPO validated RAM kit.
AMD EXPO Frequently Asked Questions
What is AMD EXPO technology?
Similar to Intel X.M.P. (Extreme Memory Profile), AMD EXPO will validate a RAM kit to work with CPUs from the Ryzen 7000 series and newer. Performance profiles that include frequency, voltage, and timings will be stored on the memory itself.

You will be able to pick and enable an AMD EXPO profile from your motherboard's BIOS/UEFI. The system will benefit from the improved RAM speed, while still being rock solid. The best part: the user doesn't have to do anything.
Will AMD EXPO overclocking void my warranty?
Sadly, the answer is YES. Just like PBO (Precision Boost Overdrive), AMD EXPO works beyond the AMD published specifications and will void your AMD product warranty, according to AMD.

Your RAM warranty will be covered by the manufacturer, most likely, but your AMD CPU won't if it gets damaged somehow. It's unlikely for this to happen, but you have to be aware of the warranty conditions.
Will RAM that's not AMD EXPO certified work on my computer?
Probably your RAM will work fine, but not at the rated maximum speed your kit is capable of, unless you put enough effort into testing timings, frequencies, and voltages all by itself. My experience says it's not worth it. Just get a compatible AMD EXPO kit.