There's an emulator that lets you try the Windows 11 user interface in your browser without installing anything on your PC.
Windows 11 got you interested and what to try it out risk-free?
You don't want to mess with installing an unstable beta version?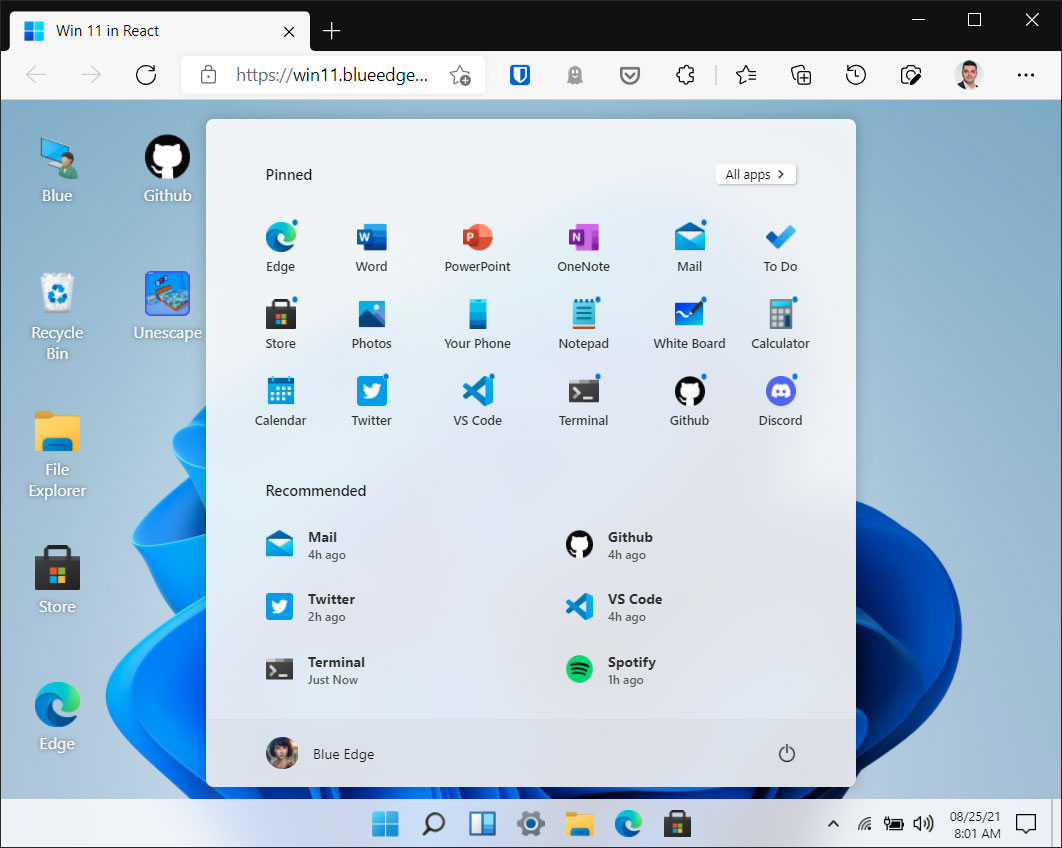 If Windows 11 got you interested but you're not tech-savvy enough to install it on your secondary computer, don't have one, don't have the time or you just don't want to do it on a virtual machine there's now a free browser emulator from Blue Edge that lets you experience the new user interface without installing anything.
The whole experience is built in React and besides looks doesn't have anything in common on the software part with the actual operating system.
You need to understand this is just a user interface emulator. It's not even 100% accurate. Take for example the Quick Settings menu which still looks like the one in Windows 10.
But frankly, it's good enough to see what the new interface looks like before committing to upgrading to Windows 11. If you're curious give it a try.
Want a better way to try Windows 11 without installing it? Look for our Windows 11 inside a VM guide.