There are multiple ways to figure out which version of Windows is installed on your computer.
Some programs or drivers are compatible with only specific versions of Windows, newer than or up to.
Since Windows 10 is the last version of Windows finding out which version you're running becomes a bit more important. Windows 11 is now the last version of Windows, so it's still important to find out which build (or version) you have installed.
---
Windows 10 is Windows 10, right? Well, Microsoft once said that Windows 10 is the last version of Windows and every new change will be rolled out as an update, not a new version.
That's cool for marketing, but it can be confusing for users when a program refuses to run correctly or at all due to compatibility issues.
This means figuring out the specific version of Windows 10 you're running is pretty important sometimes. There are a bunch of options to determine the current Windows 10 OS version on a PC, including third-party apps. Here are three methods backed into Windows 10.
These 3 methods work on both Windows 10 and Windows 11.
Method 1: About
Open up the Start menu
Type About and press Enter
Scroll to Windows specifications and look for version and OS build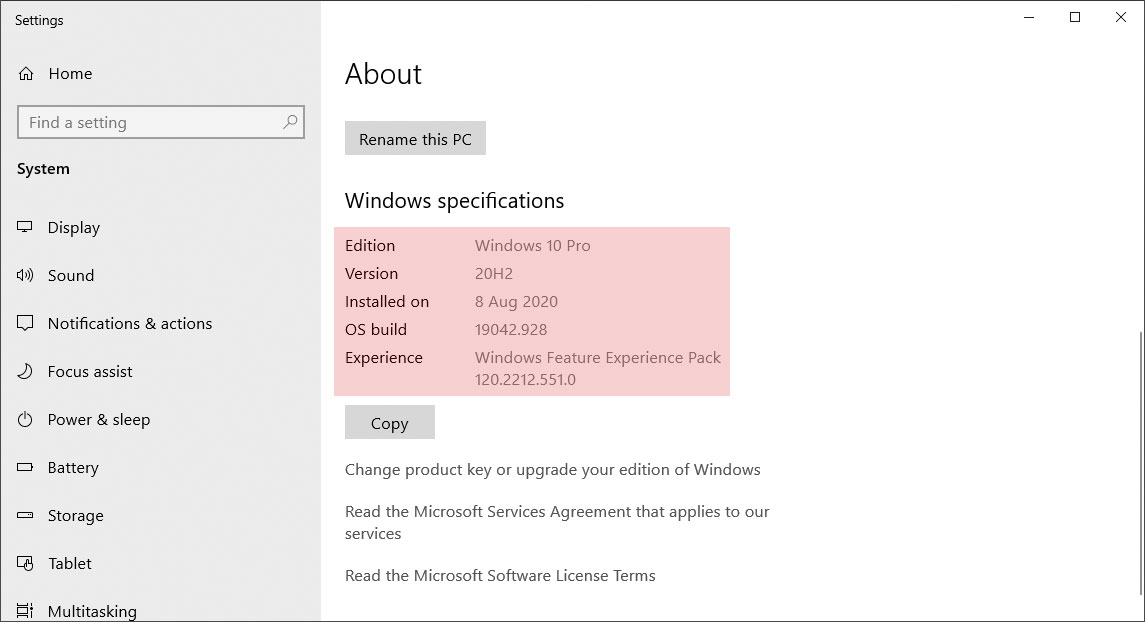 Method 2: Winver
Open the Run dialog window (WIN + R)
Type winver and press Enter
Version and OS build are listed up top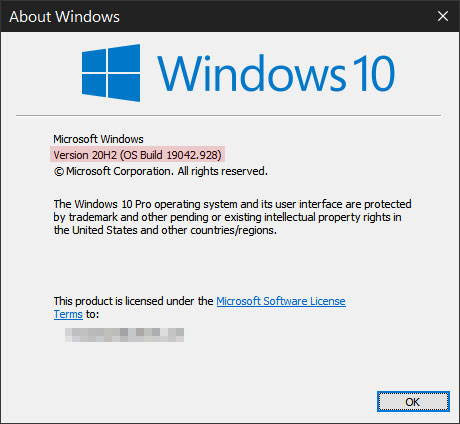 Method 3: System Information
Open up the Start menu
Type System information and press Enter
The OS Name and build (listed as version) are found in the System Summary section
More info about your computer can be found in this system app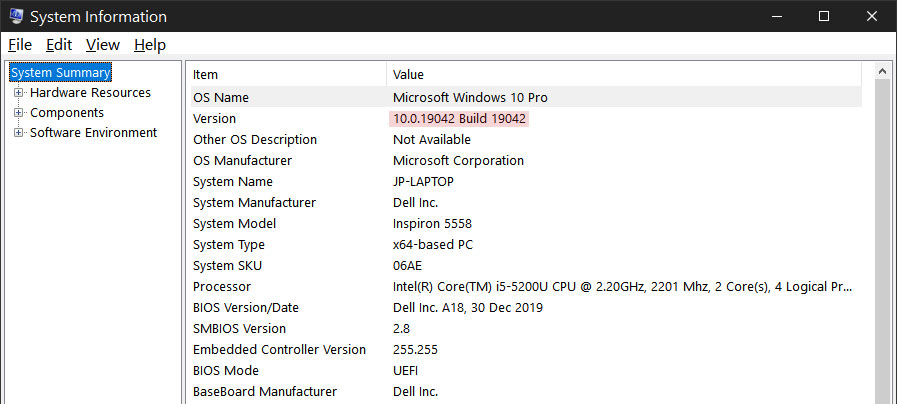 Also read about: the type of Windows license you're running or the installed Edition of Windows.