There's more than one way to find out which edition of Windows is installed on your computer. We'll show you 3 quick methods.
Windows comes in multiple editions and sometimes is important to know which one runs on your computer.
Windows editions have important differences that can impact what functionality is included and what hardware you can run with them.
---
For most people, the edition installed on their computers is the same one that came with the laptop or the desktop they bought. Just a few people are bothered that they run Windows Home, not Pro (add me to the list!).
That doesn't mean there aren't differences between these editions. Some of them are quite important, especially if you need advanced networking or organization-related features (see a comparison of Windows 10 Editions), or if you run really high-end hardware.
This means that sometimes figuring out the exact edition of Windows 10 you're running on your hardware is important. There are quite a few methods to determine the current Windows 10 or Windows 11 OS Edition on a computer, including third-party apps. Here are three methods included directly in Windows.
These 3 methods work on both Windows 10 and Windows 11.
Method 1: About your PC
Open up the Start menu
Type About your PC and press Enter
Scroll to Windows specifications and look for Edition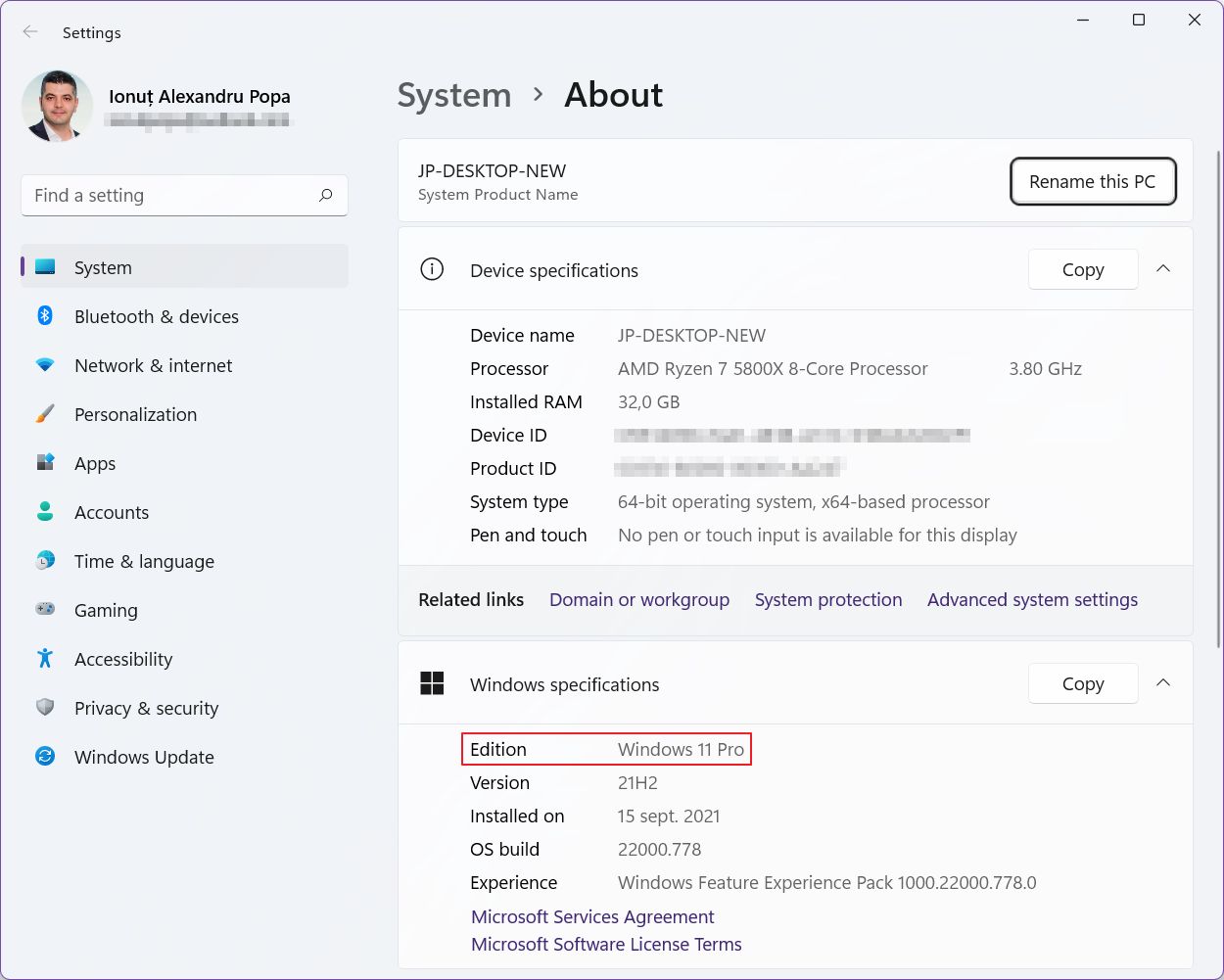 Method 2: Winver prompt
Open the Run dialog window (WIN + R)
Type winver and press Enter
In the only large paragraph of text, in the beginning, you're going to see listed the Windows edition (pictured below for Windows 11).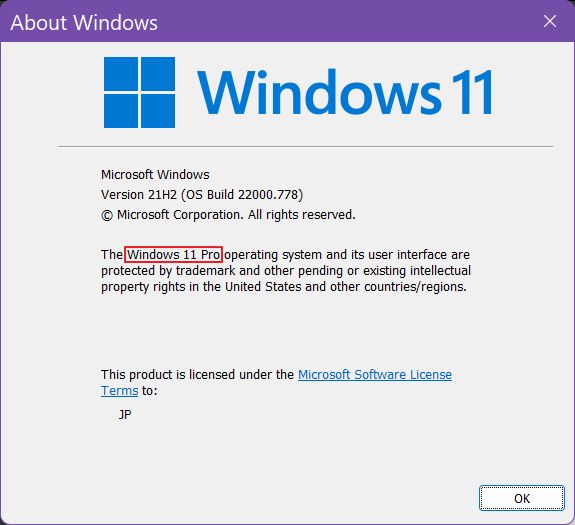 Method 3: System Information utility
Open up the Start menu
Type System information and press Enter
The OS Name is found in the System Summary section
More detailed info about your system can be found in this system utility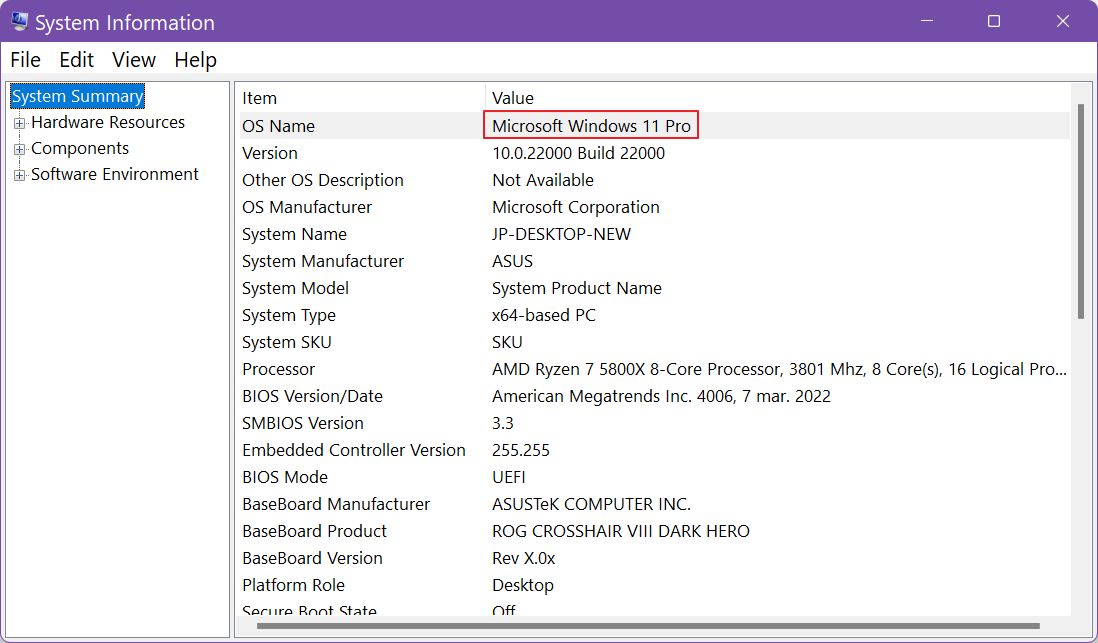 Also read about: the type of Windows license you're running or the installed version of Windows.