There's an easy way to check what data is being sent back to Microsoft's servers.
Windows 11 continues to collect a lot of user sensitive data for Microsoft.
Some of it is genuinely used to make Windows better.
---
I'm not going to insist too much on personal privacy. I've told you already countless times that I think it's something we should guard dearly.
No, in this article I'm going to show you how to check what data is being sent to Microsoft from your Windows 11 computer. This is done with the official tool developed by Microsoft, called Diagnostic Data Viewer.
This official telemetry inspection tool only shows diagnostics data, which is just a part of what Microsoft is collecting through Windows.
You need to enable a few settings first. Here's the entire process:
Guide: Check Windows Telemetry Data with Diagnostic Data Viewer
1. Open the Settings app (here are a few ways to do it, but I prefer the Win + I shortcut).
2. Navigate to Privacy & security, then go to the Diagnostics & feedback section.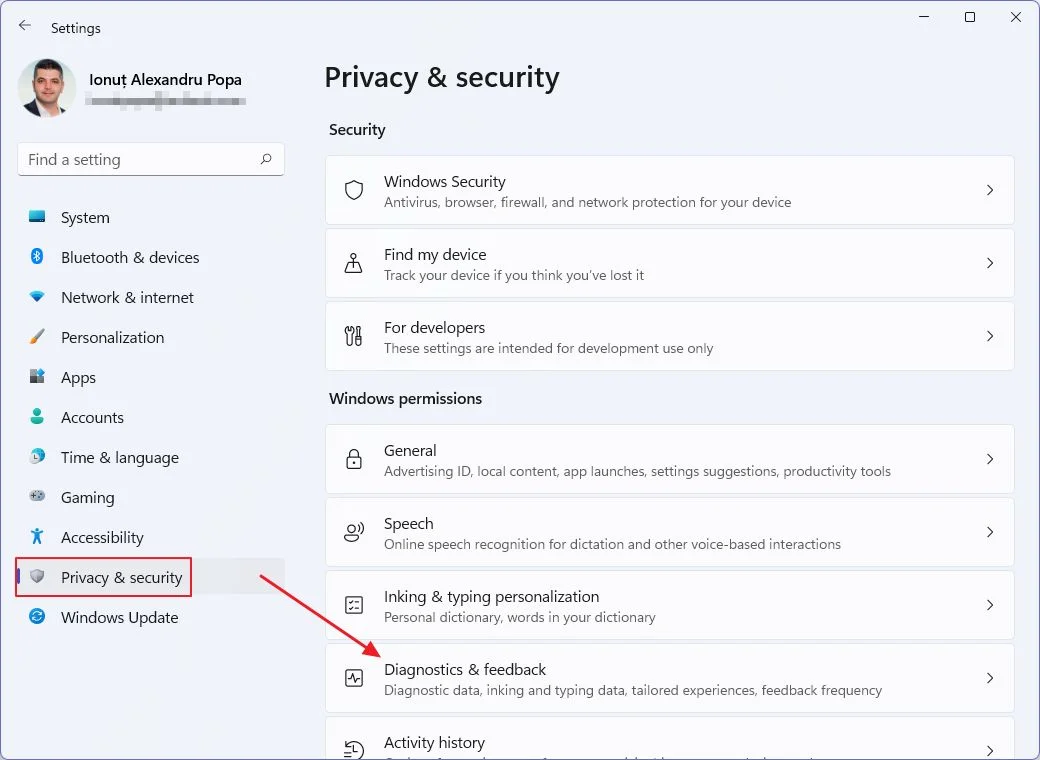 3. Scroll to View diagnostic data and enable Turn on the Diagnostic Data Viewer option. Make sure you have at least 1 GB of free space on your system partition.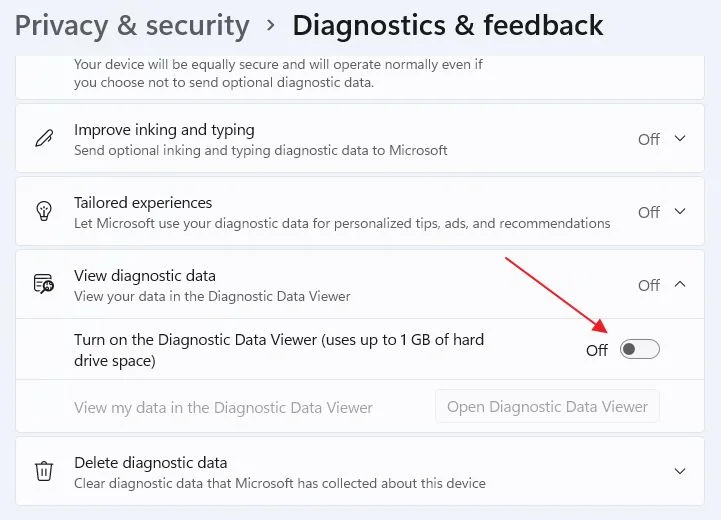 If you're still using Windows 10 you need to go to Settings > Privacy > Diagnostics & feedback > View diagnostic data.
4. Click on Open Diagnostic Data Viewer.

5. If the app is not already installed (by default it isn't) the following Windows Store window will open. All you have to do is click on Get.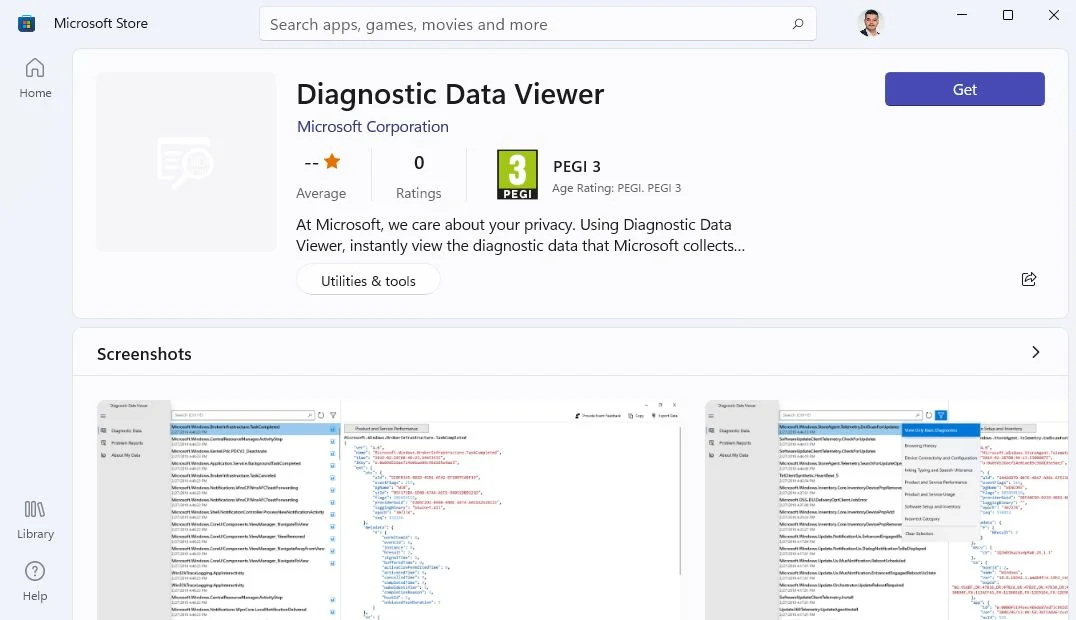 6. Open the app after it's downloaded and start inspecting the data that was already collected.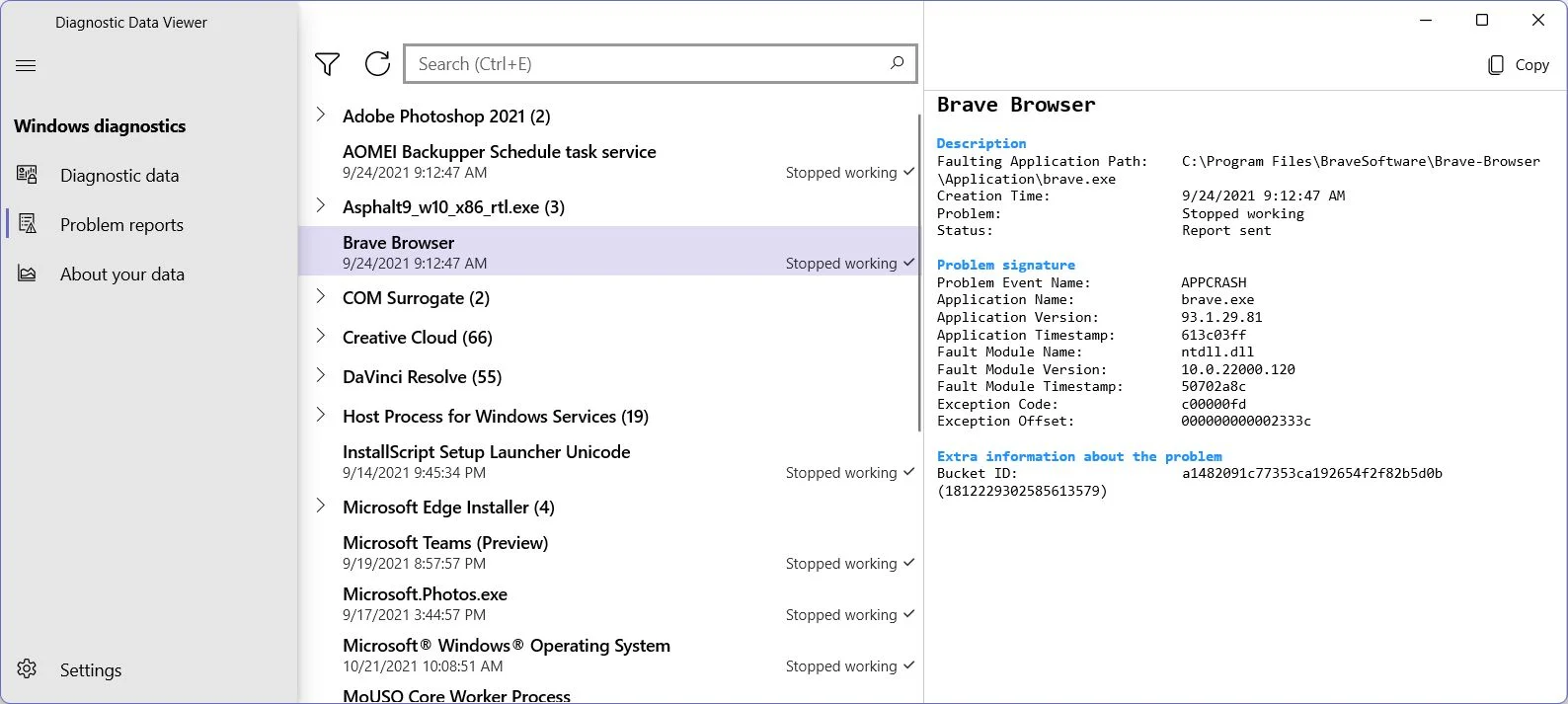 In the picture above you can see an example of a Brave browser crash report, with all the info associated with it. On the left side menu, you can switch between Diagnostic data and Problem reports.
If you want to change the collection interval and the amount of data that is stored and available for the Diagnostic Data Viewer app access the settings menu (lower-left corner). Data range can be selected from 128 MB to 10 GB while the record archive duration can be set anywhere between 1 day and 180 days.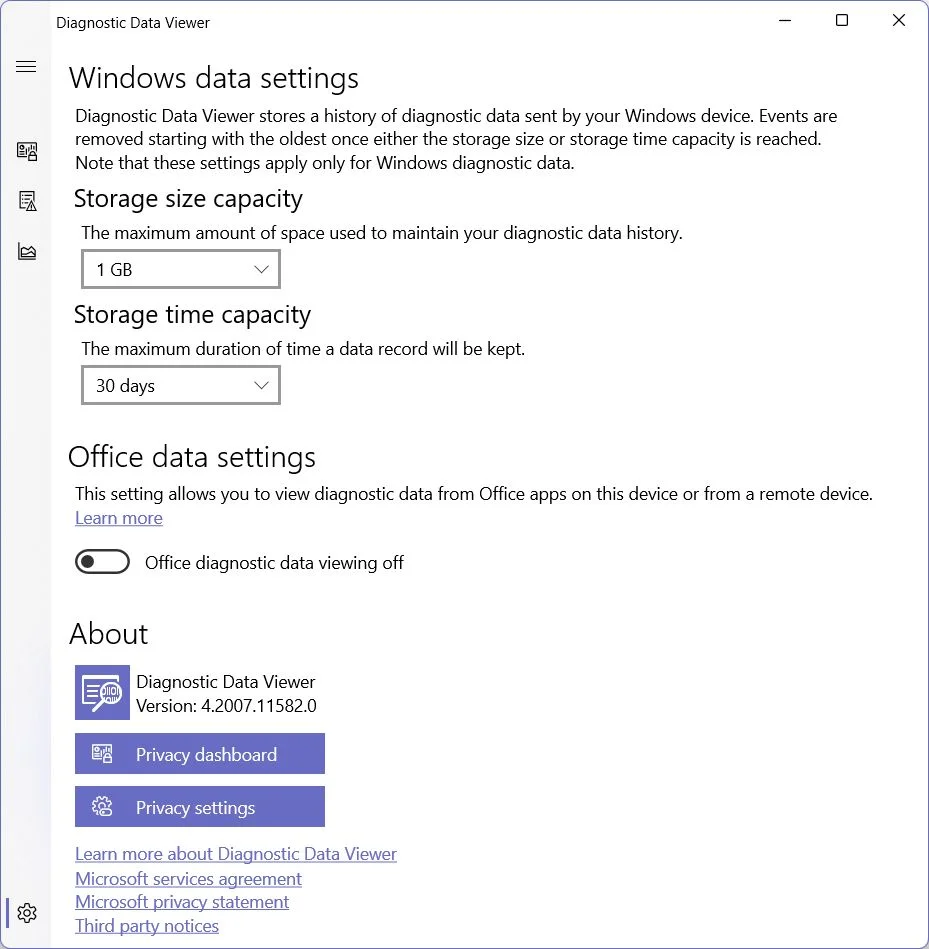 Of course, this is just a part of what Windows sends back. Check the article linked below and you'll see Microsofts can track even what apps you're launching and how often, what you search, your location, and so on. This guide only deals with diagnostic data collected by Windows.
Also read: Default settings to turn off in Windows 11 to protect your privacy and how to modify app access permissions in Windows.
One aspect you need to keep in mind is that it's possible for Microsoft to gather much more data that's not necessarily shown in the Diagnostic Data Viewer.
I'm not saying it is, as I don't have the skills or the time to run a package analyzer to see what data goes out of my network card. But we all know big tech companies do collect lots of data about their users.
While Microsoft's data collection is not a problem right now for most of us, history has shown with Facebook that we should oppose these practices and fight for our right to privacy.