In this article, you'll learn what is a MoCA adapter, how these adapters work, how you set them up, how many you need, and, most important, when to use them.
Ethernet is by far the most popular way of connecting home network devices to the Internet via RJ45 connectors.
That being said, there are a few interesting other options, such as MoCA adapters, which can use old coaxial TV cables to connect devices to the Internet.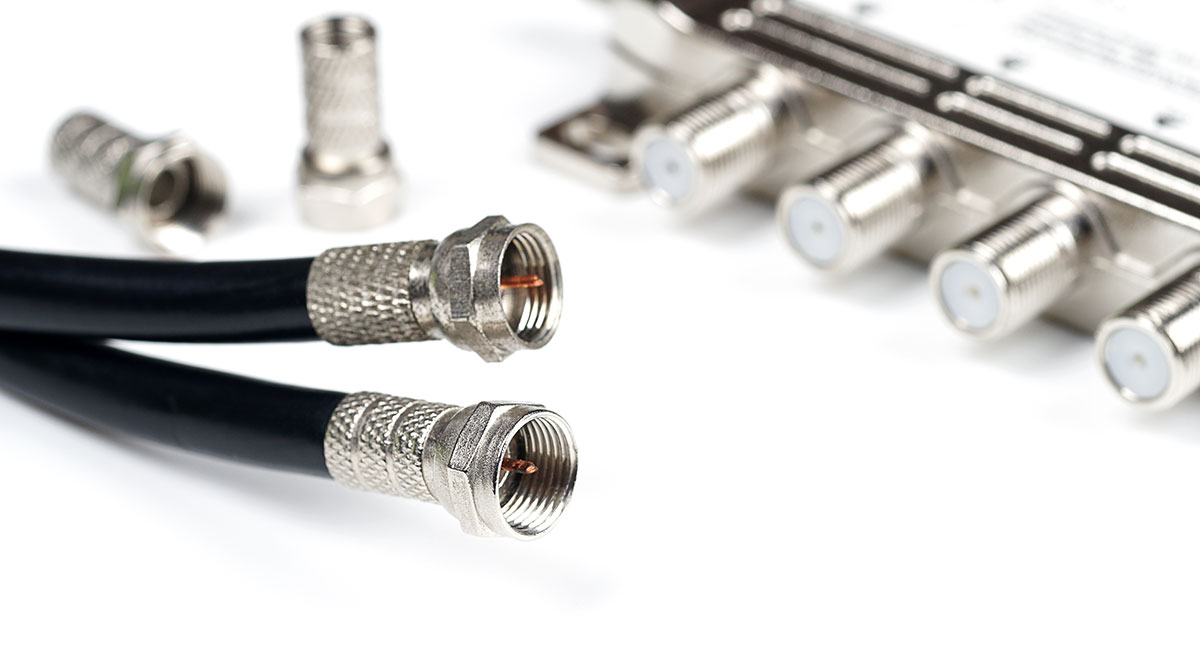 There are quite a few ways you can connect devices and whole networks to the Internet. The most popular ways are probably optical fiber at a commercial level and Ethernet at home.
These two work for most scenarios, but there are situations when other solutions are needed. One such option is MoCA, which we're going to detail next.
What is a MoCA Adapter?
MoCA stands for Multimedia over Coax Alliance. A MoCA adapter is a device that allows old TV coaxial cables to connect devices to the Internet (details).
So, MoCA network adapters and routers/modems that are MoCA-enabled use coax cables as the medium for transmitting data.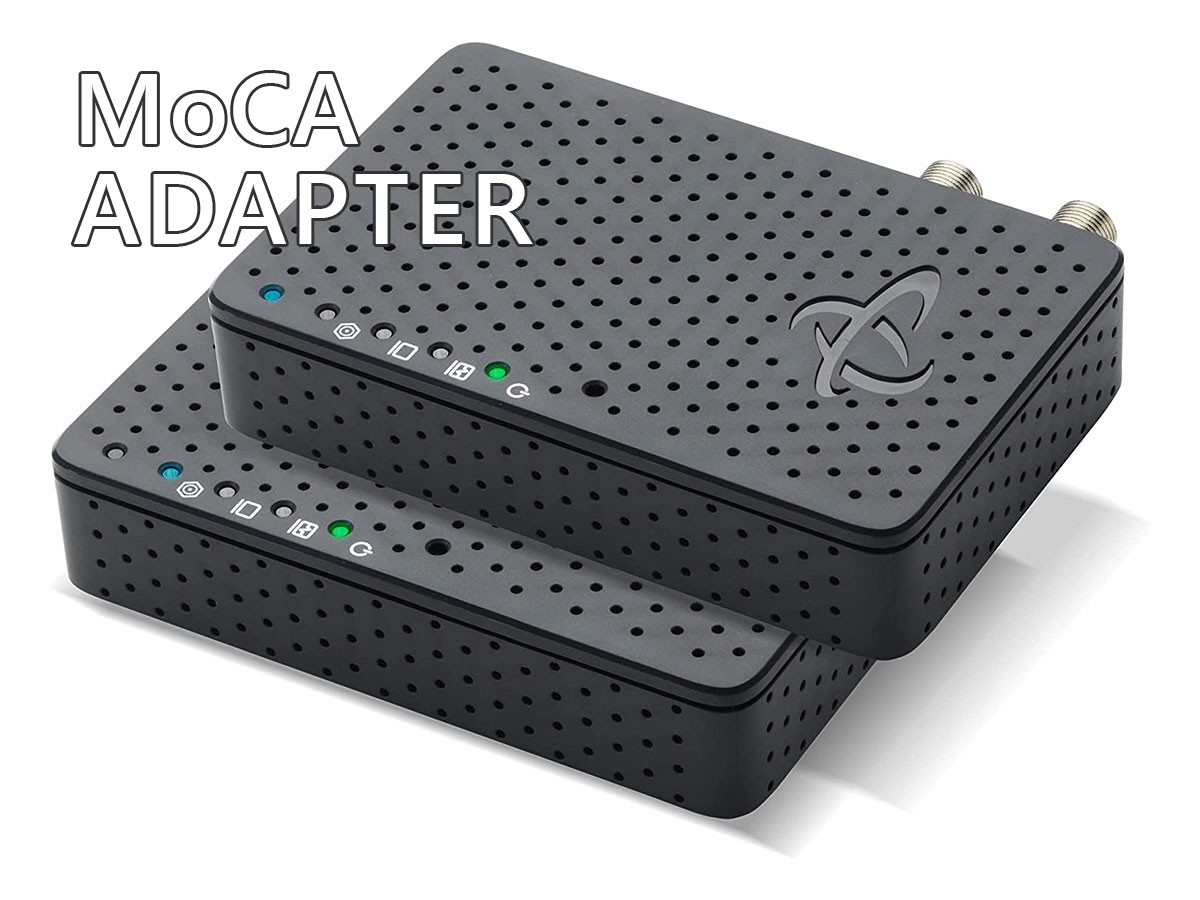 The standard was initially developed for set-top boxes and smart TVs, two devices that already use coax technology, but lately, it was repurposed for general home use.
How Does a MoCA Adapter Work?
Basically, a MoCA adapter acts as a translator. You plug one ethernet cable at one end and a coax cable at the other end. Data packages can flow in both directions and the MoCA adapter will translate the signal automatically between the two types of cables.
Some adapters offer a second TV passthrough port and most MoCA devices need to be powered, so make sure you have a spare wall plug nearby.
MoCA Network Setup: How Many Adapters Do You Need?
Because we're dealing with different cabling technology, you always need two MoCA adapters for each portion of your home network that uses a coax TV cable.
A typical MoCA setup looks like this:
Internet (WAN) > Router > Ethernet cable > adapter 1 > coax cable > adapter 2 > Ethernet cable > remove device
The other device can be a switch, hub, second router, PC, gaming console, or anything that needs an Internet connection really.
Have to choose between a hub and a switch? Learn about the differences
If the main router or modem supports MoCA your setup only needs one other MoCA adapter. That's because the router acts as the pairing adapter. I couldn't find too many MoCA routers.
Can I Still Use My TV with a MoCA Adapter?
It depends on the models you have purchased. If you're interested to share the TV cable for, you know, watching TV, you need a MoCA adapter with a coax passthrough port.
So the answer is yes, you can still use your TV in a MoCA setup.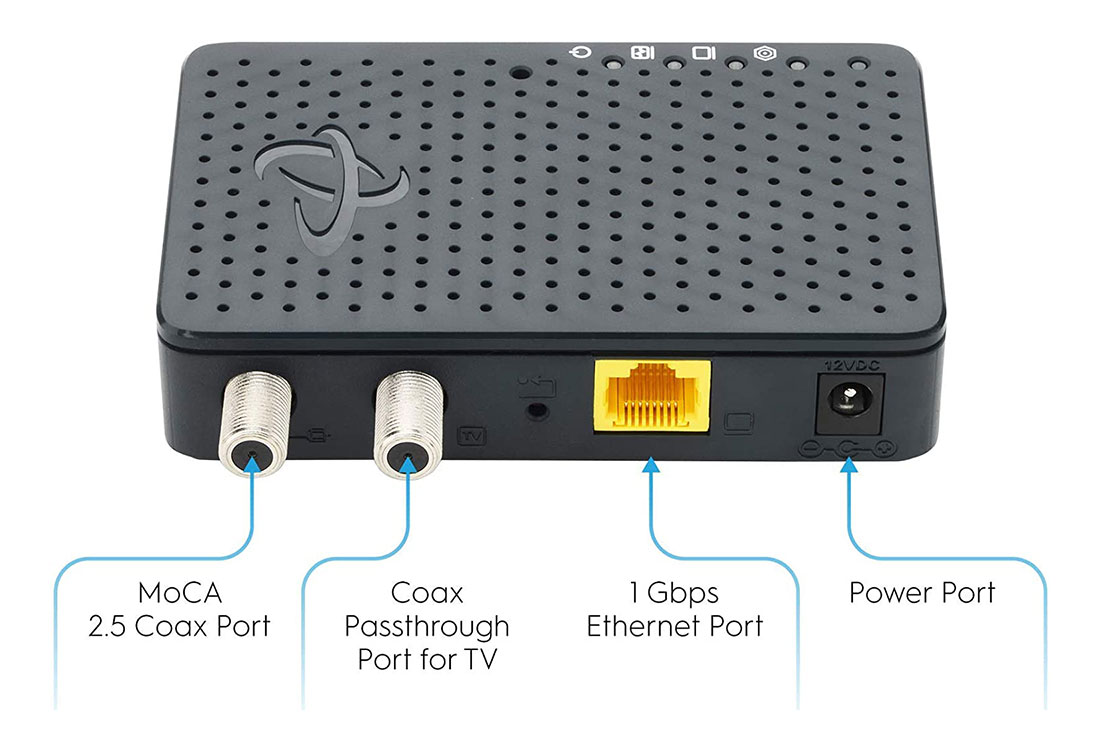 Are MoCA Adapters Worth Buying?
MoCA adapters are not the best network adapters and are not very cheap either. Consider that for a pair of adapters you could buy a decent wireless router, maybe even a discounted Mesh WiFi system.
This doesn't mean there aren't situations when a MoCA adapter setup makes sense. As with ethernet splitters, if you need to connect a remote part of your home you could put existing TV coax cables that run through the walls to good use instead of going through the hassle of drilling additional holes needed for new cables.
Benefits of MoCA Adapters
Since you're dealing with cables, the connection provided by MoCA adapters is just as stable as Ethernet. You can't say the same about WiFi connections. There are even 2.5 Gbps MoCA adapters, so the speed is not an issue, nor is latency. You can easily use MoCA adapters for gaming, one of the activities that are sensitive to latency.
Easy setup is also a good selling point since everything is plug-and-play. Once you plug the coax cable into the two adapters the connection is established automatically.
The biggest benefit of MoCA adapters, as mentioned above, is convenience: the ability to use the existing cabling infrastructure in your home.
I honestly can't find a single reason why you wouldn't use MoCA adapters in your network at home if you find yourself in a situation where you need to connect two distant parts of your home and wireless is not an option.
There's an interesting alternative we'll be talking about in another article, Powerline Adapters, also with its Pros and Cons.
Until then, if you have experience with MoCA adapters let us know in the comments section about your experience. I'm curious to hear what you have to say.