Learn what a Powerline adapter is, how it works, how to set it up, and how to use them to connect your devices.
We'll compare Powerline adapters with WiFi and other network connections.
Finally, we'll take a look at what now to do with Powerline adapters to ensure maximum performance and worry-free operation.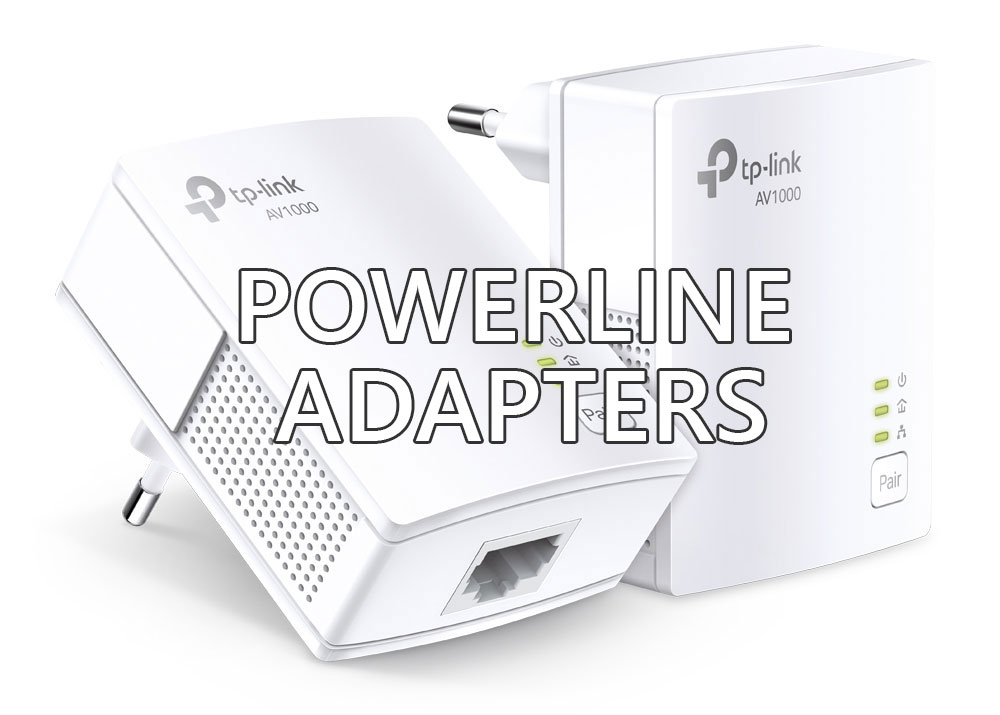 Did you know that you can access the Internet through the power grid using PowerLine adapters?
If you've ever experienced problems with WiFi signal quality you probably appreciate the stability offered by traditional Ethernet network cable connections. After all, your wireless router is also connected to the Internet via cable.
Pulling Internet wires through the house to reach even the most remote rooms is not only an extra cost, but also poses aesthetic problems, especially if it is not done during the design phase of the house, but later during the renovation phase.
This is where the innovative PowerLine technology comes into play
What is a Powerline Adapter?
A Powerline adapter is a networking equipment that transfers Internet data packages over the copper cables of the existing electrical grid in the home. The Powerline technology doesn't require new cables.
You will be able to extend your Internet network wherever there is already an electrical outlet installed. No need to set up additional Ethernet cables in your home.
Let's take a look at how PowerLine technology works, its advantages and disadvantages, and the most important things to know when shopping for a set of PowerLine adapters.
How Does a Powerline Ethernet Adapter Work?
First of all, the name Powerline technology comes from the English language and means "power line" (doh!). You'll also find it under names like PLC (Power-line communication), PLN (Power-line networking), or PowerLan.
Whatever you call it, it's the same thing. The only difference is that the different connection standards can be interconnected because they are compatible, but with different maximum speeds, depending on the lowest denominator.
Electric current is usually transmitted at a frequency of 50 or 60 Hz, while the communication frequency of HomePlug standards is much higher, on the order of megahertz, precisely so as not to interfere with the electrical signal. Both signals are sent through the same electrical circuit, without requiring changes to the network topology or the circuits and devices used.
What's the Maximum Transfer Speed of Powerline Standards?
In theory, all devices use one of the HomePlug standards to connect at speeds of up to 1200 Mbps. In practice, the rates achieved are much lower, influenced by the noise in the power grid, the quality of the cables, and the electrical equipment used.
Even if in theory all PowerLan adapters can work with each other without any problems, regardless of the standard, the safest solution to prevent any compatibility problems is to use devices from the same manufacturer with the same HomePlug standard (HomePlug 1.0, AV, AV2 or Green PHY).
The best-performing Powerline devices use the HomePlug AV2 standard, which is why they are the ones I recommend. Theoretical speeds can reach up to 1200 Mbps, comparable to the fastest 802.11ac WiFi connections.
Normally PowerLine kits come with at least two adapters to connect two cameras in the house.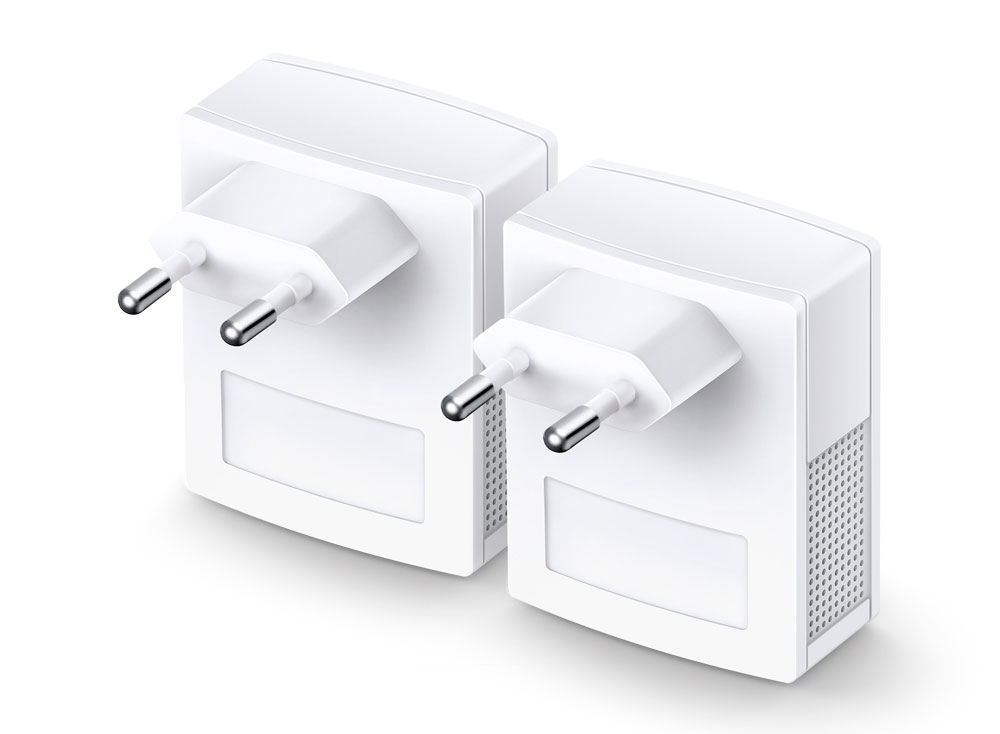 The network can be extended later with more adapters. You can even install and configure several separate networks in the same home, but the maximum speed will be divided between these networks and the number of devices transferring data simultaneously.
How to Set Up a Powerline Adapter Network
One of the great advantages of Powerline adapters is that the setup process is very simple.
Plug one Powerline adapter into an outlet near the main router.
Connect the adapter to the router with an Ethernet RJ45 cable.
Plug the second adapter into another room.
Connect the second adapter with nearby devices via an Ethernet RJ45 cable or (if the adapter supports it) via a WiFi connection.
The two Powerline adapters see and connect to each other automatically, or with a press o a dedicated button.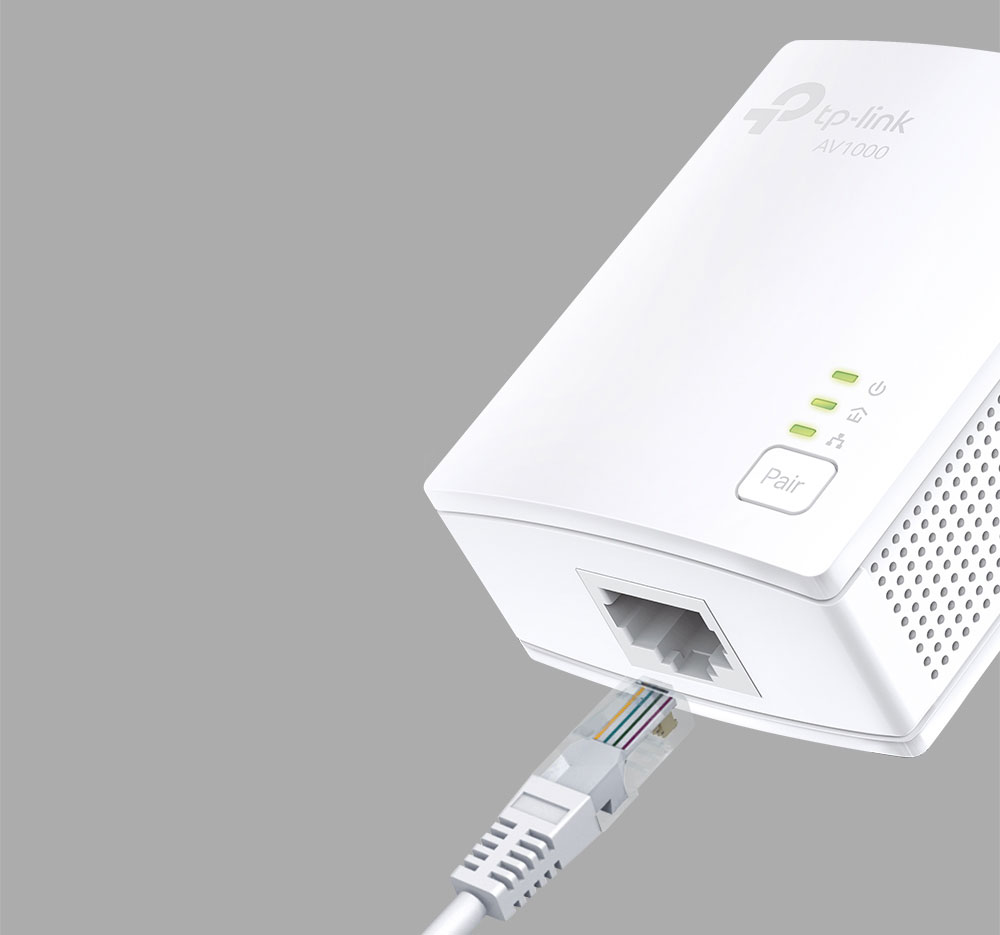 How Far Apart Can Powerline Adapters Be Set From Each Other?
Most Powerline adapters generally work up to a distance of 300 meters or 984 feet, but both ends must be connected to the same electrical circuit.

This number is the length of the electric circuit wiring, not the actual distance between the Powerline devices.
Can You Add a Third Powerline Adapter to an Existing Network?
Adding a third, forth adapter, and so on is possible by just plugging it in, then pressing the pairing button on the new adapter and one of the older already connected adapters.
Can You Create Separate Powerline Networks in the Same House?
Yes, it's possible to create different Powerline Networks in the same electrical circuit. All you need to do is par new adapters together, without pressing the Pair button on any of the older adapters.

You can create different PLC networks for security reasons, to isolate different parts of your network, or to test if you get better speeds.
Are Powerline Adapters Worth It? Pros and Cons
Since most homes use gigabit connections it's fair to say that Powerline adapters are good enough for most people. You can use a Powerline adapter for gaming, especially if you connect via wire.
Now, about general pros and cons, compared with WiFi and other networking equipment here's my take on this:
Pros
Does not require any additional wiring to the existing power grid.
Easy plug-and-play setup. Powerline adapters are automatically seen and connected to each other. You may only have to press the pairing button once.
The technology can be quickly used to connect older devices that do not support any WiFi standard.
Adapters are not affected by voltage fluctuations, often working perfectly in the 100 – 240V range. But check the manufacturer's specifications first.
Powerline Wi-Fi extender models can work as Wi-Fi range extenders, increasing the reach of your wireless network.
Cons
The network can act like a radio antenna, causing interference and being susceptible to interference from devices using the same transmission frequency.
The maximum speed depends very much on external factors and can drop significantly or even break down depending on the consumers in the same network and the quality of the network.
The PowerLine signal does not pass through transformers, so you will not be able to create a network with adapters installed on different circuits.
Occupies a wall outlet that you can no longer use for power (most models do not offer a wall outlet adapter, but some do – they are called Powerline pass-through extenders).
Things to Avoid Doing With Powerline Adapters For The Best Connection
Before we wrap this up I think it's important to mention some of the Don't do things when it comes to setting up and using Powerline adapters. Doing any of the things mentioned below could affect the maximum transfer speed, and the stability of the connection, or might not work at all.
Plug the Powerline adapters directly into the wall. They may not work with power strips or extension cords.
Do not install Powerline adapters in protected extension cords or into a UPS as these devices can filter the data signal to clean the output current.
Make sure you install the Powerline adapters on the same electrical circuit, on the same phase. Adapters can't see each other if placed on separate circuits.
Avoid installing adapters on the same electrical circuit appliances with powerful electric motors such as washing machines or air conditioners. These appliances will generate loud noise in the electric circuit and may even interrupt the PowerLine signal.
It's preferable to use Powerline adapters with the same standard, same brand, or even the same product model in order to avoid compatibility issues.
I think Powerline adapters can be a great tool to connect remote locations of your house, if you can't use a Mesh system, for some reason.
Powerline is definitely in the same niche category as Ethernet splitters and MoCA adapters, but that's not a bad thing. They're also pretty cheap, so it doesn't your wallet much if you want to test them
Have you tried Powerline before? Tell us more about your investment.