Should you buy cheap software keys for Windows and Office from online stores?
Is it safe to install and use them?
Why spend more on software from a genuine source?
Read about the shady side of cheap software license keys for popular products.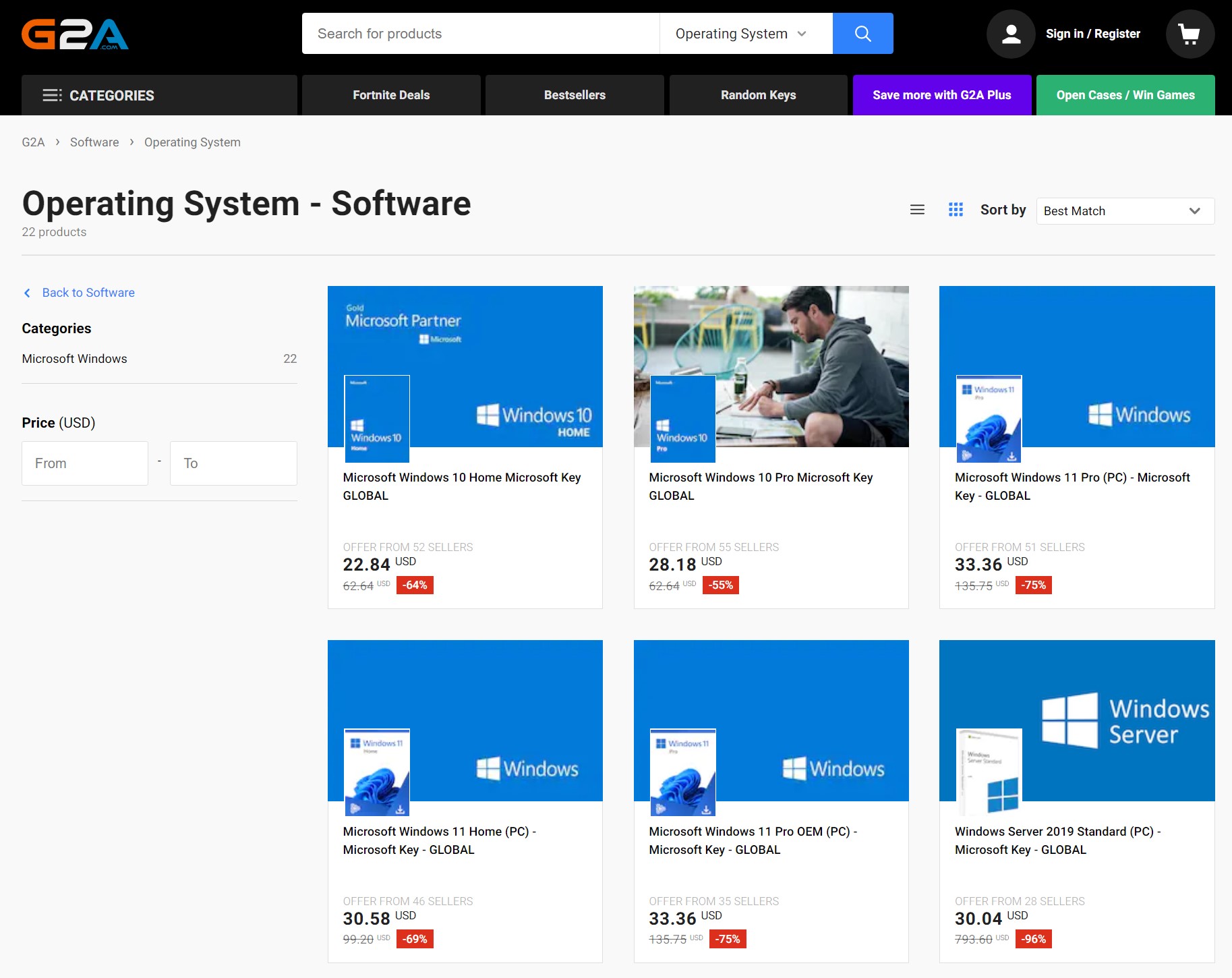 PC software can cost more than the computer itself. But cheap software keys licenses are available for Windows, Office, and many other useful programs. Some are suspiciously cheap so let's see what's what and whether you should avoid them or not.
It's no surprise to anyone that in many countries the use of unlicensed software is a usual practice. Doing a basic search I came across this website that shows a slowly improving situation year by year, putting us at around 60% unlicensed software worldwide. Needless to say, there is still a lot of work to be done.
It is easy to look for reasons and we can quickly blame the low-income level, the lack of education, the low risk of being detected by the authorities, etc. The fact is that using unlicensed software is theft, plain and simple.
Probably the most pirated programs are the Windows operating system and the Microsoft Office suite, even though there are plenty of free alternatives for both. And if you're using Linux probably you don't even need to buy an antivirus.
This article is not an editorial about piracy, but I want to talk a bit about the cheap software licenses that have been littering the Internet in recent years. I'm not just talking about Windows keys that you can buy on sites like eBay for just a few dollars, but real marketplaces for software and games at ridiculously low prices, at least ten times lower than the version bought directly from the developer or authorized resellers. Some well-known names of such marketplaces are Kinguin, CD Keys, and G2A.
Also read: owning games and software in a connected world
Sellers in these online "mega stores" have dozens, hundreds, or even thousands of user reviews, but often disappear without a trace from these platforms, for reasons we can suspect but cannot confirm.
But the offers are very tempting most of the time and I know quite a few people who have bought and activated Windows, Office, anti-virus, or game licenses bought from these places. But are there risks? If so, what are they, and most importantly, is it legal to buy such cheap licenses? I will try to answer the questions below.
Where do Cheap Software License Keys Come From?
Let's see first and foremost where these cheap licenses come from. This can explain why the prices are sometimes several tens of times lower than the price of a 100% original license.
Licensed Software for the Educational Field – Students, Universities, and so on
Many software developers offer significant discounts for the educational sector. This includes schools, and universities, where students and teachers have access to much cheaper or even free licenses.
Of course, the condition to use them is to be a student, a teacher at a school that has agreed to such a protocol with the license provider. Because access to licenses is not always strictly controlled, some recipients sell them wherever they can to make a few extra bucks.
Bulk Licensed Software – Volume or Enterprise
In the case of home users and small businesses, it is not a time-consuming problem to buy a new license and activate it. Things change for a system administrator who has to install and configure hundreds of computers in a day.
For large companies, developers provide bulk, "bulk" licensed software, possibly with their own activation server, installed at the customer's site, which automatically generates and activates software licenses. We should not be surprised that some people who have access to this system choose to generate and sell the licenses onwards.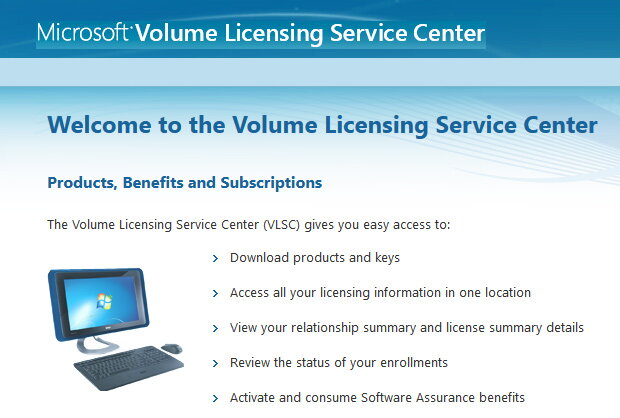 Software Licensed for Other Geographical Territories
The cost of generating a new software license is virtually zero once the software has been developed, tested, and released. This is why some developers choose different prices for software packages depending on the local economic climate.
Companies such as Microsoft have different pricing policies for developing countries, where they still want to penetrate the market in the long term, even if the investment does not seem worth it at the moment. Some cheap software licenses come from these territories. Normally they should be geographically limited, but this is not always the case either.
Bonus Software From Hardware Purchases
Especially valid for games, but not exclusively, some component manufacturers bundle these licenses with the purchase of a particular product. Either the initial buyers sell them, or sellers omit to mention the bonus in the product description and "forget" to pass them on to the rightful owners.
Keys Found on Used Hardware
It is common practice for large companies to change their "fleet" of computers every few years. We are naive if we imagine that someone will take it upon themselves to remove or erase the Windows activation keys stuck on the casings of these computers.
Even if it is often OEM licenses we're talking about, i.e. licenses tied to the computer they were first installed on, a phone call to Microsoft support might be enough to convince them to activate such a license for you. Surely this situation is not a deterrent to those who find them rummaging through computers and then selling them at derisory prices.
Find out more about Windows 10 license types, Windows 11 licensing and Office licenses. Also, learn how to read the Windows product key.
Software Bought with Stolen Credit Cards
One category of cheap licenses is software bought at real prices using stolen credit cards. As soon as the owners of these cards report the disappearance of the money from their account to the bank, the procedure for returning the money begins.
Often it goes back to the original license seller, who can automatically deactivate those activation keys, deactivating the software already installed, which can mean anything from reduced functionality to not being able to start and use the software. It depends from software to software.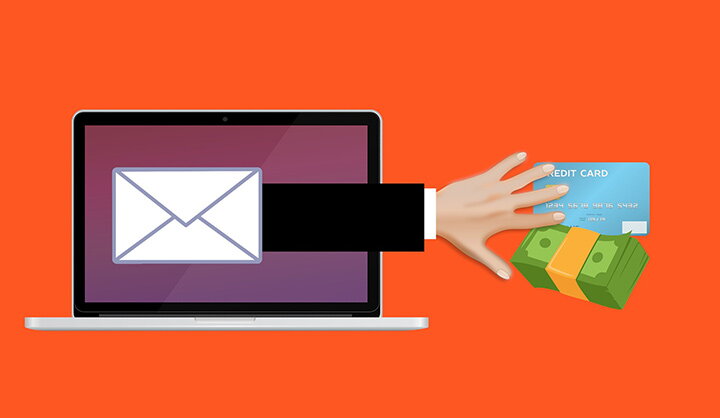 An important note is that all of these cheap licenses from dubious sources can be deactivated by the software developer at any time. So even if the activation key worked initially, you may find that after a while your license is deactivated without any notification.
Cheap Keys Bought from Cheaper Sources and Then Resold
And finally, we have the cheap keys, from the sources mentioned above, resold at a slightly higher price, but still significantly lower than the list value.
Refurbished Windows licenses do not fall into the categories mentioned above, being a normal type of license, conditional on the purchase of hardware.
What Risks am I Exposing Myself to When I Buy Cheap Software Keys Online?
More and more software licenses are delivered digitally, very few come on DVD, in a case, together with the activation key. You simply download the installation kit from the developer's website and install the program and it either asks for the activation key when it is first launched or after a trial period, otherwise, it won't start or the program has important limitations.
Licenses now come by email most of the time. You download the program yourself from the manufacturer's website. Usually, you receive a short installation and activation guide in the email with the license.
But I have also read about some really weird situations, where you have to log in with an account (email and password) provided by the vendor in the already installed program to activate it. I would be very careful in such situations. What happens if the license has to be reactivated at some point and the account no longer exists or has a changed password? We can only make assumptions in this regard.
The biggest risk is therefore to be left with a fat lip at some point, immediately or long after you have made the transaction. Realistically, however, the low price remains a major motivating factor, especially for those who have just saved up enough money to buy a cheap computer and cannot afford to spend 20-30% of the system price on a Windows license alone.
I have only heard of viruses being sent in the form of an activator or activation key generator in the case of software "distributed" on torrents or other similar systems.
That doesn't mean you shouldn't keep an eye out for suspiciously cheap licenses. Activation keys sent by email and software downloaded directly from the manufacturer's website should not pose any cybersecurity issues. At worst you can't activate the program with the key you received by email.
Am I Legally Covered in Case I'm Being Checked?
Finally, one question remains: is it legal to buy such cheap licenses? As long as can prove you've purchased a valid license most likely you have nothing to worry about. Keep the invoice and possibly the bank statement with the card transaction just in case. You are a bona fide buyer if you didn't know what you were buying.
I think bona fide applies if you buy the correct license and you're tricked by receiving the wrong type. If you buy a Student license and you're not an actual student then you're to blame too.
It is not your job to check the origin of products you buy online or in physical stores, no matter the type of product, not just software licenses.
But what do you do in case of your computer is checked? This is where I think things get a bit complicated. As long as you have a valid license I don't think anything will happen.
But what do you do when the "About" section of the program says Office Student, and when you read the terms of the license you see that it can only be used under conditions that you or your company do not meet?
Well, I think this situation falls into the category of "wrong license", which is another way of saying that you don't have a license to use that program, even if the software works flawlessly.
Software licensing is a complex subject and I recommend that you seek the advice of a lawyer if you have questions, doubts, or doubts about the legality of software licenses from unofficial sources, i.e. not from the developer or its authorized resellers. Please see the present article as a discussion of the subject, not as a legal guide!
Upon reading some articles online, seeking information about these cheap software license keys and cheap software marketplaces I get the feeling big companies such as Microsoft are not encouraging this situation, but they don't really discourage it either, so I can't say for sure what is happening here.
Maybe you know the answer and can tell us why buying unreasonable cheap software is still possible.
And last but not least leave a comment below with your experience, if you have bought cheap software licenses so far. Feel free to leave as many details as you can.
What cheap software keys did you buy, did you have problems with activation, and how did you deal with post-sale support?