In total, there are three important types of Windows OS licenses.
Each product key type, Retail, OEM, and VLK has advantages and also a series of limitations.
Understanding the difference between each type will help you decide what to buy for your PC.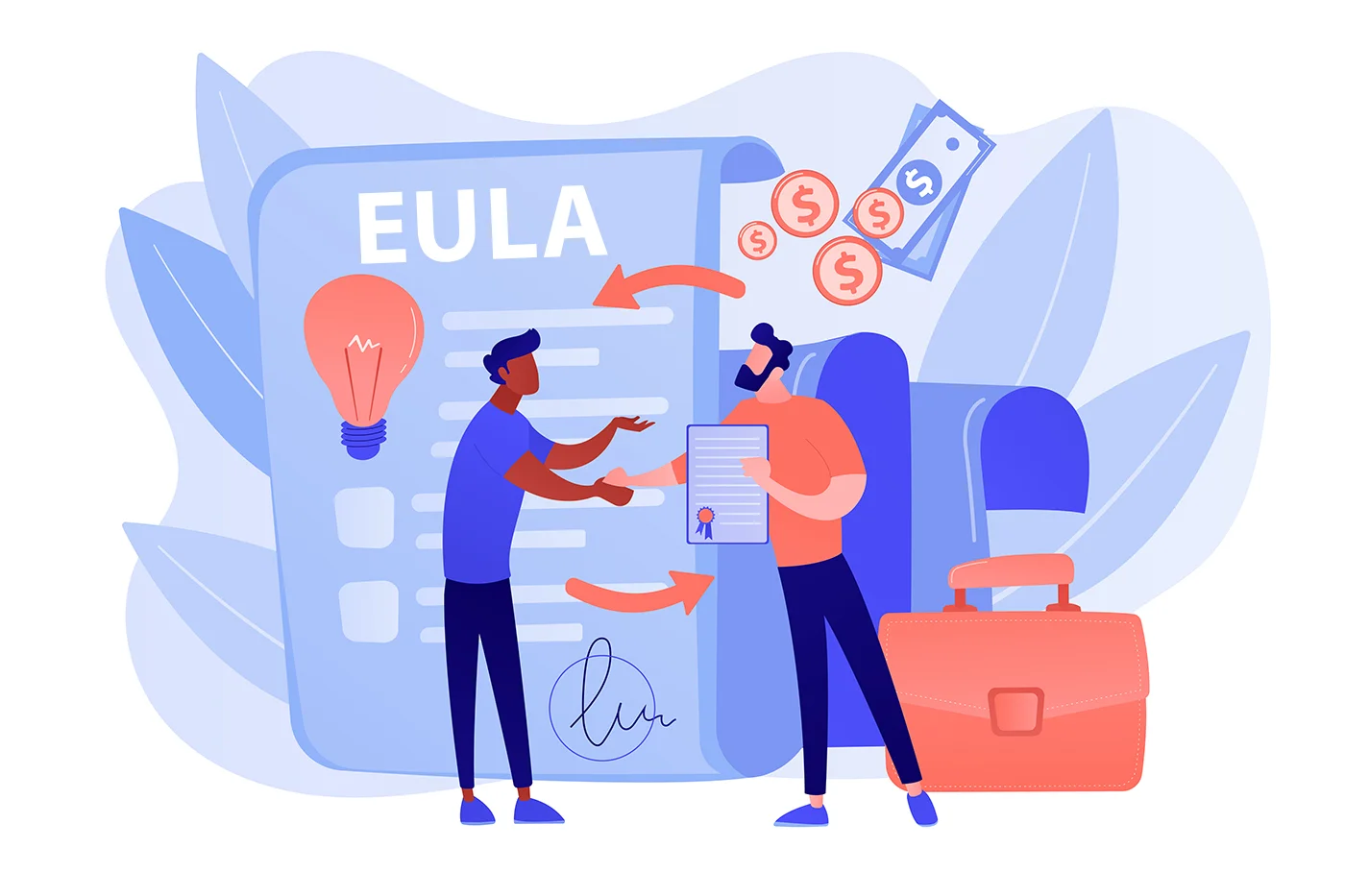 Software licensing can be very confusing and is a complex issue. Microsoft Windows is no different since there are a couple of distinct options, each with significant differences. Fortunately, there are only three main types of licenses you should care about related to Windows 11, or only two if you're like me, an end-user.
If you're looking for details about Enterprise software licensing then I'm afraid I can't really help you here, since it's not something I have experience with. Your IT department should be able to help you if that's the case.
Windows 11 Licenses Types: Retail, OEM, and Volume Licensing (VLK)
Most of the time you'll see these three terms mentioned in licensing of various Microsoft products, with some variations for those that are licensed on a monthly or yearly basis (see Microsoft Office for example).
Other software companies use similar, if not identical terms, but the actual End User License Agreement (EULA), aka the license agreement, is definitely not the same, so make no assumptions and read it front and back before making any purchase decision.
Retail License (Full Packaged Product – FPP) – Can Be Moved to Another PC
The retail license is the boxed-style license that you buy separately from your PC components. It's also called sometimes Retail FPP (Full Package Product). Retail is the best option for most people, but it's also more expensive. You'll understand why in a bit.
By design, you are permitted to install a retail license on any compatible computer. You are also able to move a retail license as you upgrade or change computers. That's why it's the most expensive type of license of the three.
Retail Windows kits now come in multiple forms: a CD box, on a USB memory stick, or just as a product key sent by email, as you can download Windows 11 from Microsoft's servers. The retail license is used to activate Windows after you install it on one of your devices.
OEM License (Original Equipment Manufacturer) – Linked to a Single PC
The OEM license stands for Original Equipment Manufacturer (OEM), which means it's issued for a specific hardware component from a pre-built desktop computer or a laptop.
You can't move an OEM license to another computer, as it is linked to the hardware itself. Activation is almost always done automatically, so no need for you to do anything.
In case of a major component change (or if one important component breaks down and is replaced afterward), you would have to buy another OEM license. Usually calling Microsoft and explaining the situation can help reactivate the license on the new hardware, at no extra cost. Your mileage may vary though.
A Windows 11 OEM license costs a lot less than a Windows 11 Retail license, but it comes with the shortcoming of not being able to be moved to another device.
Windows 11: FPP vs OEM conclusion: in the long term, a Retail Windows license makes more sense financially. I still have one Windows 7 Retail key that I've upgraded to Windows 8, then 10, then 11, while using at least five different computers since.
Microsoft Volume Licensing (VLK) – It's Not for End-Users
This is a special type of license reserved for big companies that need to swap a large number of computers constantly and need a simple way to activate, re-activate and move licenses quickly, without calling Microsoft or having to purchase a new license every time.
How VLK works: Microsoft will install a dedicated KMS server (Key Management Service) into the client company network infrastructure. This server will be used to issue VLK (Volume License Keys) as needed. The cost of Volume Windows 11 keys is usually negotiated individually, but I get a feeling it's less than the cost of a Retail or OEM license.
A special subcategory of Volume Licensing is Academic Volume Licensing, which is meant for use in schools and universities. Other than that it works the same in principle.
It doesn't matter which Volume License type we're talking about, because it is not available for purchase through regular retail channels, at least not legally.
What is a Windows Digital License?
You may encounter the term digital license. This is not a license type, but a method of activating Windows without needing to input a 25-character product key during setup. The digital license links your computer to your Microsoft online account, so the pre-requisite is to install Windows by using a Microsoft account instead of a local one.
Heading to Settings > System > Activation will tell you if you're using a digital license linked to your Microsoft account or not.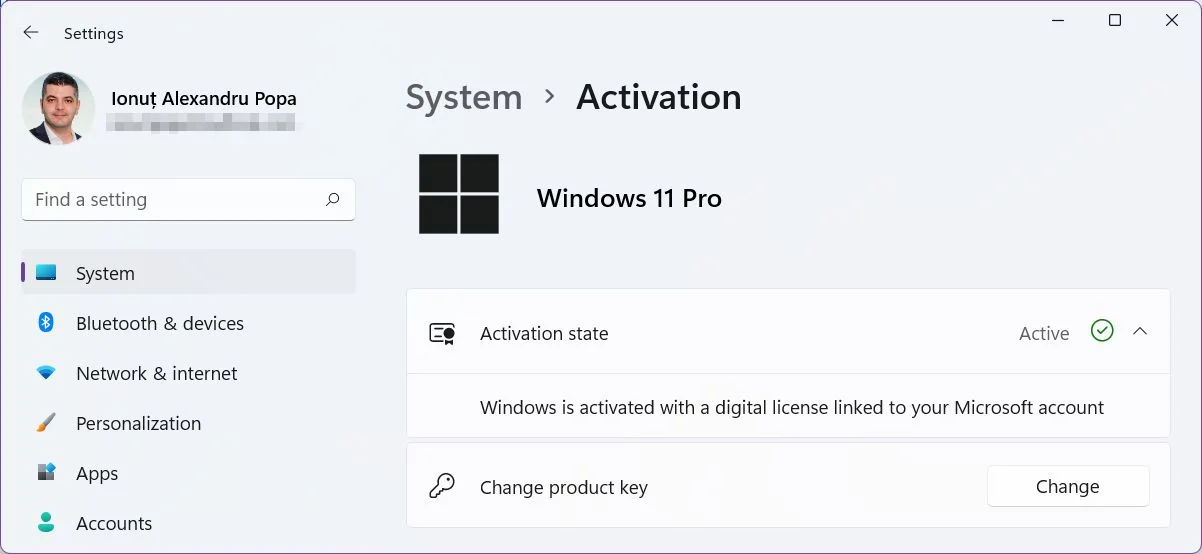 Digitally linked Windows licenses allow you to easily reinstall and activate Windows or move the license to another computer (if it's a Retail license) without having to resort to a product key.
Must read: how to check what kind of Windows license you are running
Other Special Types of Windows 11 Licenses
You may encounter mentions of other Windows license types, such as Upgrade licenses for both OEM and Retail copies of Windows, and Refurbished licenses which come with some second-hand computers. These are variations of OEM and Retail versions.
Upgrade licenses can only be installed on a qualifying system, a PC where a previous version of Windows was installed and activated before the upgrade takes place.
The TLDR is this: OEM and Retail are the only Windows licenses you can buy directly as a consumer. The Retail option is the best option long term.