The upcoming Windows 11 OS has some troubling minimum requirements that could make a lot of powerful computers incompatible.
There are multiple ways to check if your computer will be compatible with Windows 11.
Microsoft might backpedal on some of these requirements, so take them with a bit of grain and salt.
---
The minimum Windows 11 requirements are not really surprising, at first glance. They're a bit stronger than the minimum currently required by Windows 10. Digging deeper there are a few requirements that might prevent many newer devices to install and run Windows 11.
If you plan on updating to Windows 11 you should check first if your PC will be compatible. Here is how to do it:
What Are the Windows 11 Minimum System Requirements?
Before we see how to check here are the actual requirements list valid at the time of writing this article (June 29th, 2011).
| | |
| --- | --- |
| Processor: | 1 GHz or faster with 2 or more cores 64-bit processor |
| RAM: | 4 GB |
| Storage: | 64 GB |
| System firmware: | UEFI, Secure Boot capable |
| TPM: | Trusted Platform Module (TPM 2.0) |
| Graphics card: | DirectX 12 compatible, WDDM 2.0 driver |
| Display: | 720p resolution, more than 9" diagonally, 8 bits per color channel |
The worrisome parts are the processor and the mandatory presence on an active TPM 2.0 module.
Why is the CPU a problem? Because only newer generation chips are supported, for security reasons. The full CPU compatibility list for each Windows version can be checked here.
Why is the TPM module a problem? Because some newer devices don't have it at all and most who do, don't even have it enabled in the BIOS/UEFI firmware. Plus most users won't know how to enable it.
Read also: How to enable TPM in the firmware settings
How to Check If Your Computer is Compatible With Windows 11: Two Fast Options
To help people see if their computers are compatible with the upcoming operating system Microsoft released the PC Health Check app. It was quickly retired because it only provided minimal feedback (simply a Can or Can't run). Microsoft promised an updated version of the app will be released soon. Check the link above from time to time.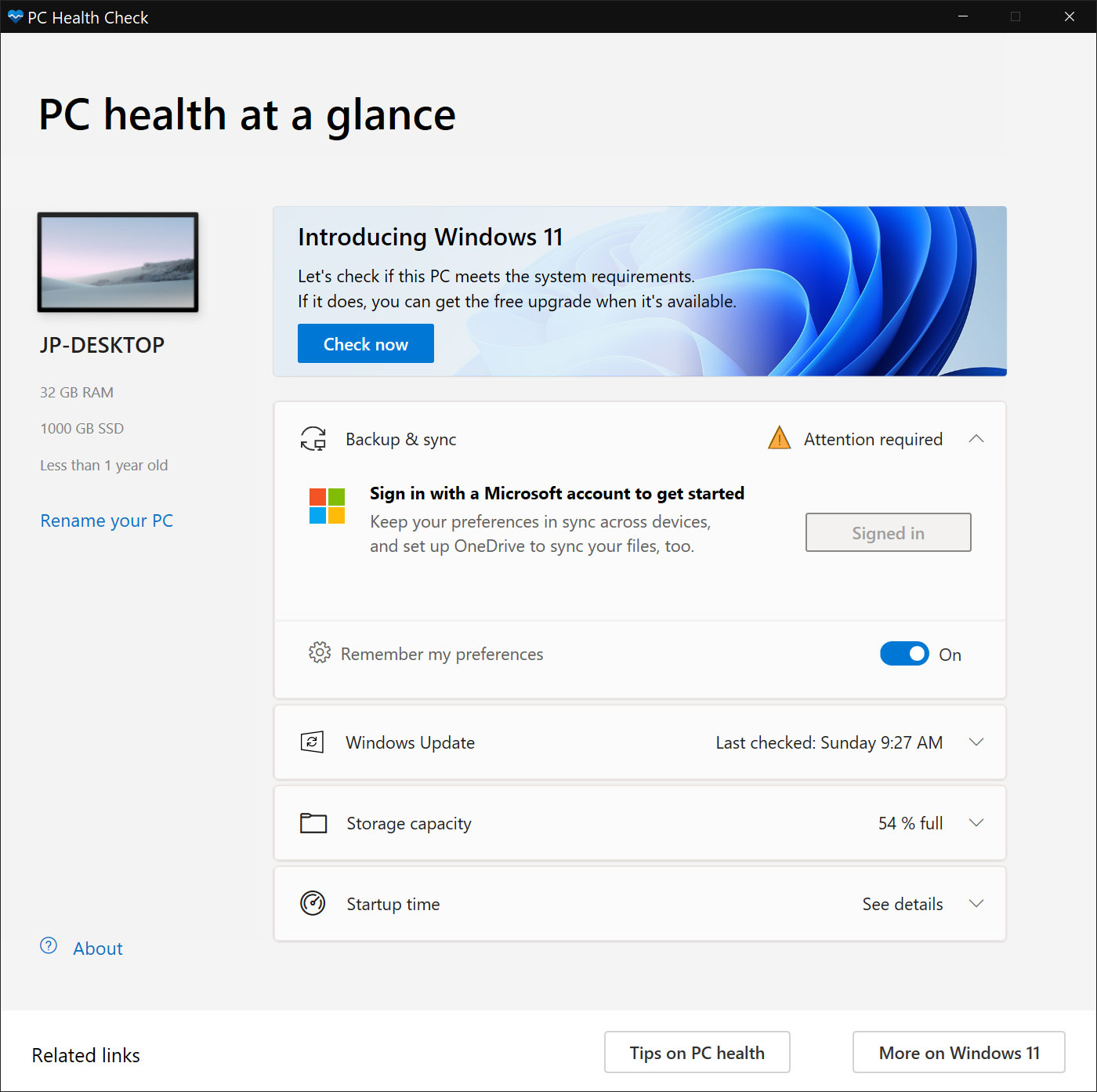 So, now that the PC Health Check app is out of the game there's another app you can use that gives you detailed info on which feature/component passes and which doesn't. It's called WhyNotWin11 and can be downloaded for free.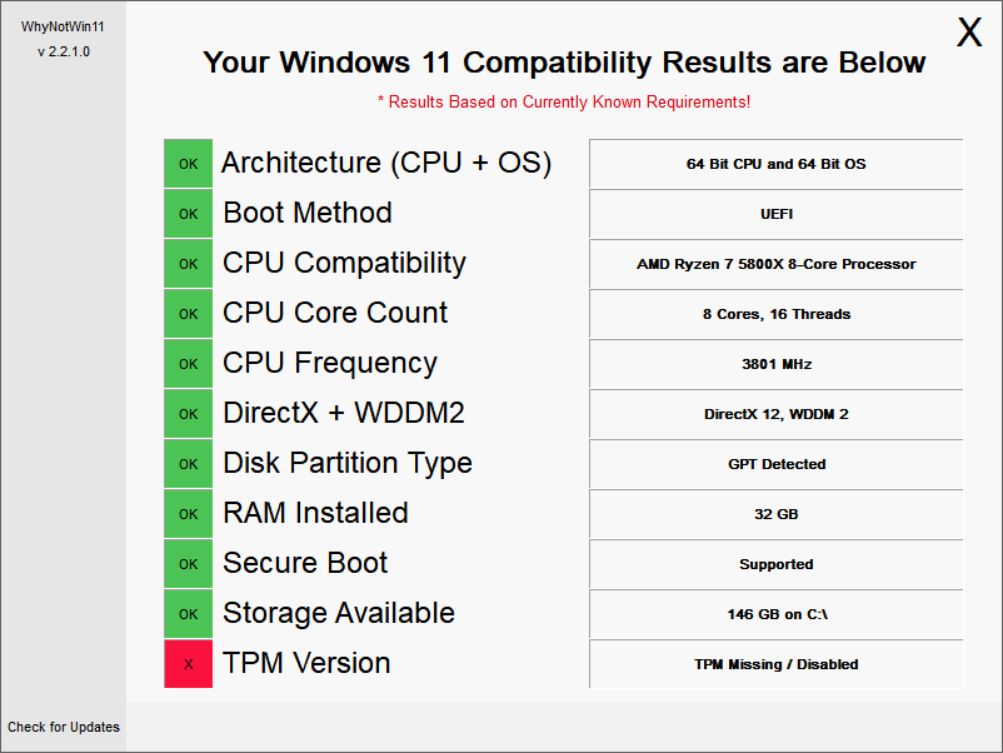 In my case, both apps reported my Ryzen 5800x computer assembled not a long time ago to be incompatible with Windows 11. After activating TPM in BIOS everything was fine, as you can see.
These two apps are the easiest ways to check if your computer will be able to install or update to Windows 11. It's simpler than checking CPU lists, motherboard settings, and system info utilities.
If you know other ways to check these requirements let me know so I can update this article.