If you copy the current tab address from Edge you'll notice that when you paste that into a document it's actually pasting the page title instead, linked to its URL.
Pasting the plain URL string is still possible, with a keyboard shortcut.
You can also revert this behavior if you need to. This is how to do it:
---
For a while now the new Microsoft Edge browser changed the default copy and paste method for tab URLs. Instead of copying the plain URL from the Address bar the browser now copies the page title and links it to the page address, when pasted into documents.
This can save a lot of time and makes things look nicer in an email for example, but sometimes you just want to copy just the URL, you know what I mean? There are two ways to do it:
How to Paste a plain URL Copied From Edge With a Keyboard Shortcut
If you want to paste just the URL press Ctrl + Shift + V, and the page address will be inserted at the cursor position. Pressing Ctrl + V will still paste the page title, linked to the actual URL.
Also read: how to copy a file name with a complete path.
How to Disable Make Edge Copy the Page URL directly
This change happened in Edge 87 for the first time, but the setting can be reverted easily:
1. Press the three-dot Edge menu in the top right corner.
2. Go to Settings – Share, copy, and paste.
3. Select "Plain text" instead of "Link" to revert to the old behavior.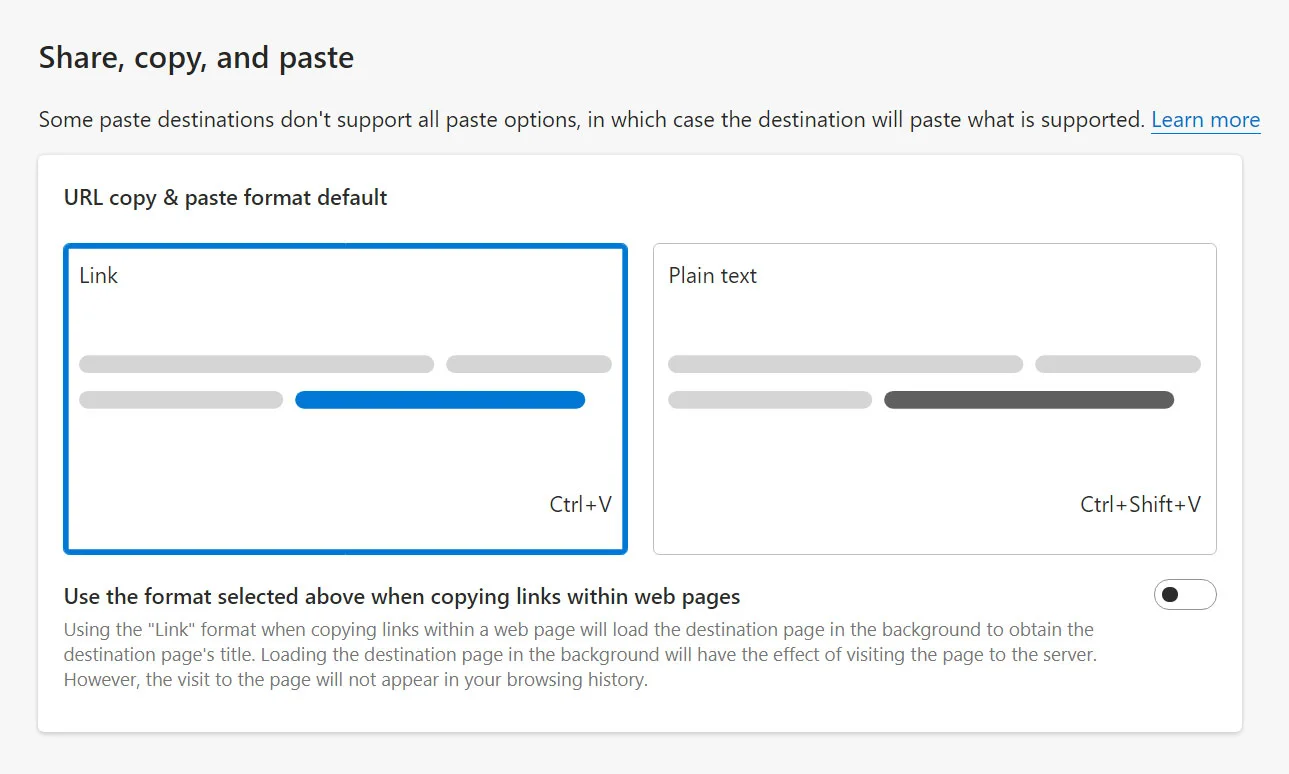 Note: You can also check the Use the format selected above when copying links within web pages option which will enable the same behavior when copying links from within the page, not just from the Address bar.
Tested on Edge 91.0.864.64