Rufus is one of the best free utilities that will allow you to create a bootable disk from an ISO image.
With version 3.19, you can also build a bootable disk that will bypass Windows 11 restrictions and will basically install on any PC.
While it's not hard to bypass Windows 11 requirements, for most people it's not as straightforward as the following method.
---
I've presented Rufus in another detailed article, so I'm not going to do that again. You can read it here. I've also talked in detail about the Windows 11 minimum requirements and how they impact most computers older than a few years, a move that was heavily criticized by the industry, the same industry that keeps asking Microsoft to take security seriously. But this article is not about that.
It's about showing you an easier method to bypass Windows 11 requirements than the ones I've already shown you (Skip TPM check, Microsoft's official guide, skip checks during setup with Regedit). It's been almost a year since Windows 11 launched and Microsoft doesn't seem bothered by these techniques, so I guess Rufus decided to make it an integral part of their small utility.
How to Use Rufus to Bypass Windows 11 Requirements
I knew about this feature, so imagine that I was quite puzzled to not see any specific options when I fired Rufus and tried to rewrite my trusted old USB drive which I use for clean installing Windows.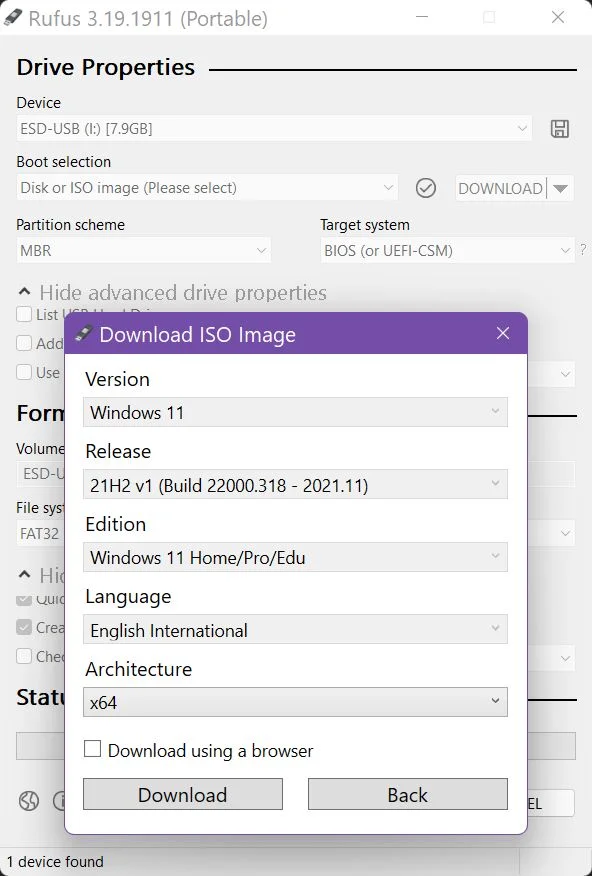 The trick is to continue by pressing the START button, where a new popup appears, like the one below: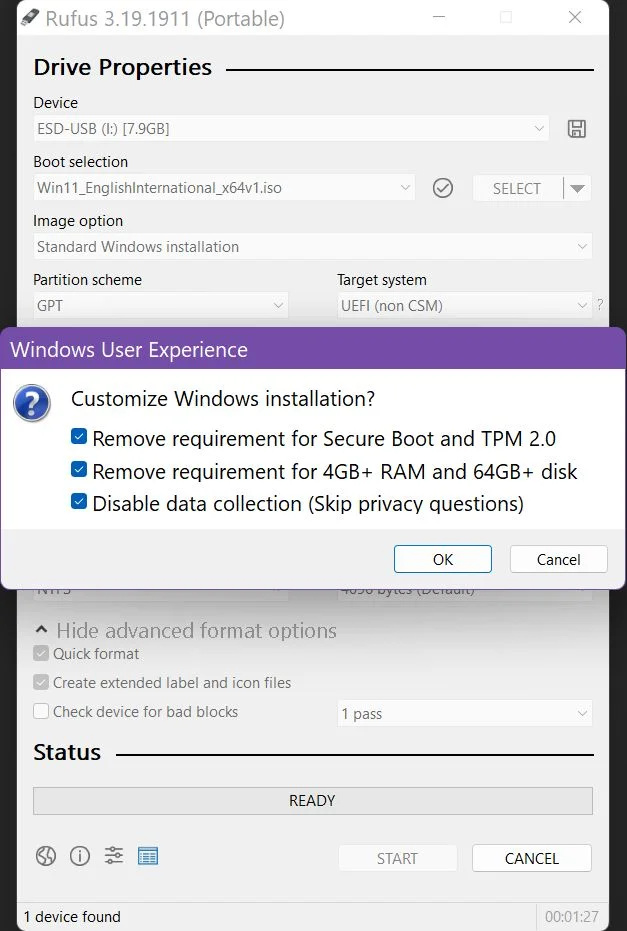 By default, only the first option is checked, and probably for a good reason since it's the one that will most likely prevent you from installing Windows 11 on an older unsupported computer. It will disable the Secure Boot and TPM 2.0 requirements.
You can also check the second option, which will remove any limitations related to RAM and disk space requirements.
The third one will skip all installation screens related to privacy (and will disable these checkmarks for you, of course).
It's this easy: hit OK and wait for the process to finish. Now you know how to bypass Windows 11 requirements during installation using Rufus on pretty much any PC that's capable enough to run the latest version of Windows.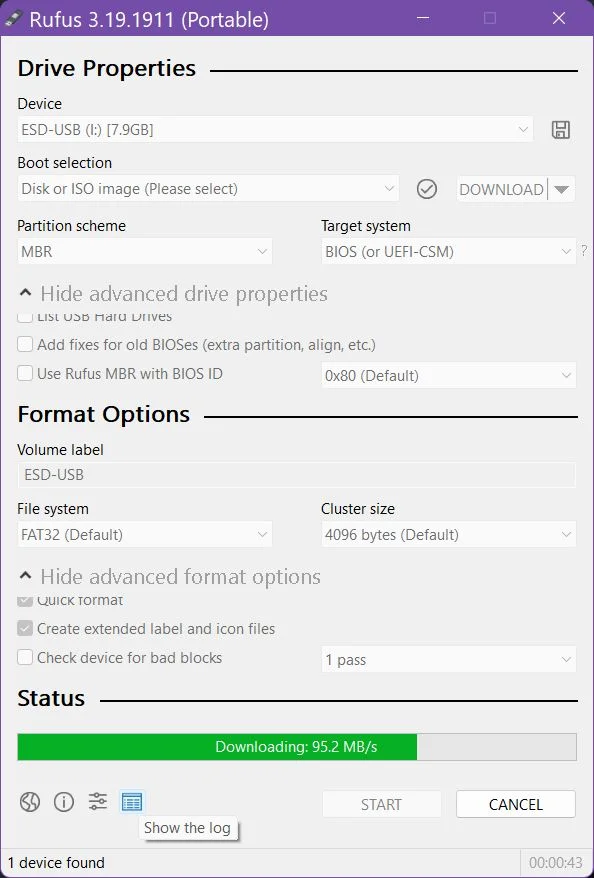 Important: if you're still planning on installing Windows 11 with a local account, you will need to ensure your PC is offline during the entire installation. Microsoft is somewhat forcing you to use an online account for both Pro and Home editions of Windows now, but it's not truly enforced.