There's a way to force update your computer to the latest Windows 10 version.
It's easy to do, but there are risks involved, so the best advice would be to wait for the official release.
Major Windows 10 updates are not released simultaneously for all devices.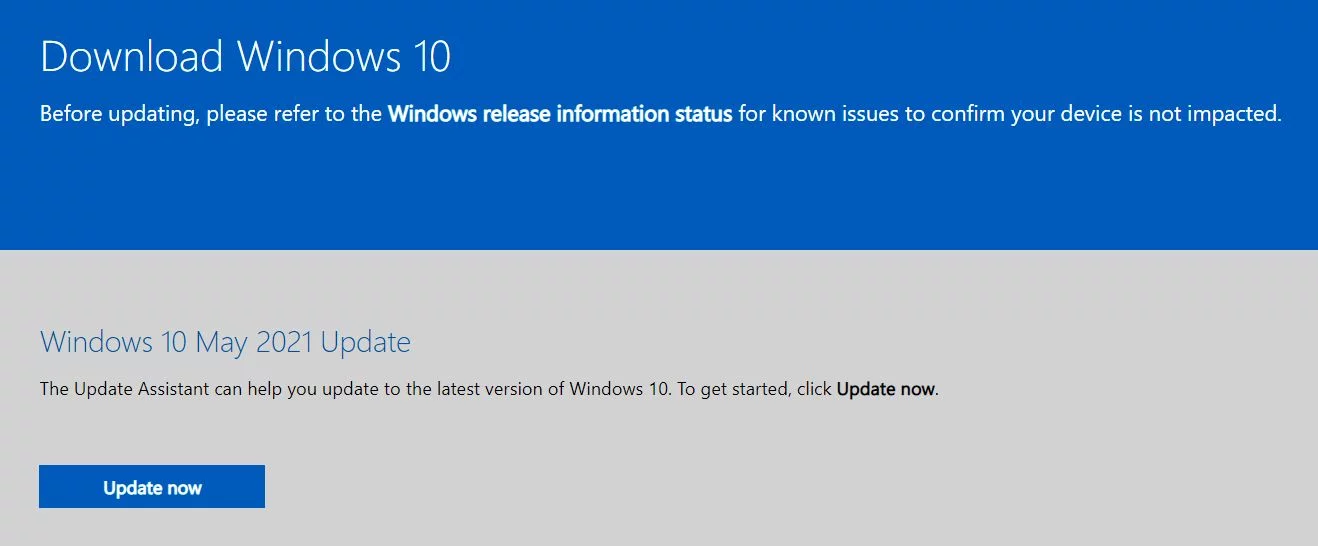 You're probably aware that Windows 10 is "the last version of Windows", in the sense it will be updated constantly, without ever receiving a new edition, so no Windows 11 for you. At least until Microsoft changes its mind.
But not all Windows 10 updates are the same, so twice a year, we're receiving major updates, which take more time to install and which will change a lot more things, visually and in the background. They're similar to when you do an up place upgrade, say from Windows 7 to Windows 10.
These major updates are not released simultaneously for all compatible devices. Microsoft learned from its past mistakes, and now they're gradually releasing major updates, after slowly increasing the user base, checking for strange bugs and reports, then adding more devices and repeating the process.
That's why sometimes you don't see major update notifications on the Windows Update Settings section, even if it has already started rolling out for others.
In my case, I was still on the 20H2 version, a few weeks after the first rollout. I would still be running it if I didn't force an update.
Before Forcing a Windows 10 Major Update
If you're impatient like me there are two things you should do first:
Check the current version of Windows that's installed on your PC. I wrote an article about how to do that.
Check the Release Health page from Microsoft's official website. Here you'll see a list of incompatible devices, peripherals, and bugs already reported by those who have installed a specific major version.
If it doesn't look like your computer could have a problem go ahead and manually install the latest update. Failing to do so might brick your computer or cause significant stability issues. It's not very likely, but also not impossible, as history has shown.
Always do a backup first!
How to Force Update Windows 10 to the Latest Major Version with Windows Update Assistant
1. Download the Windows 10 Update Assistant utility from the official Windows 10 download page. It's the Update now button on the same page where you can download the Windows 10 official installer.
2. Wait for the Assistant to check for updates. If a newer version is found you'll get a notification that includes the current version name and the version you'll be upgrading to.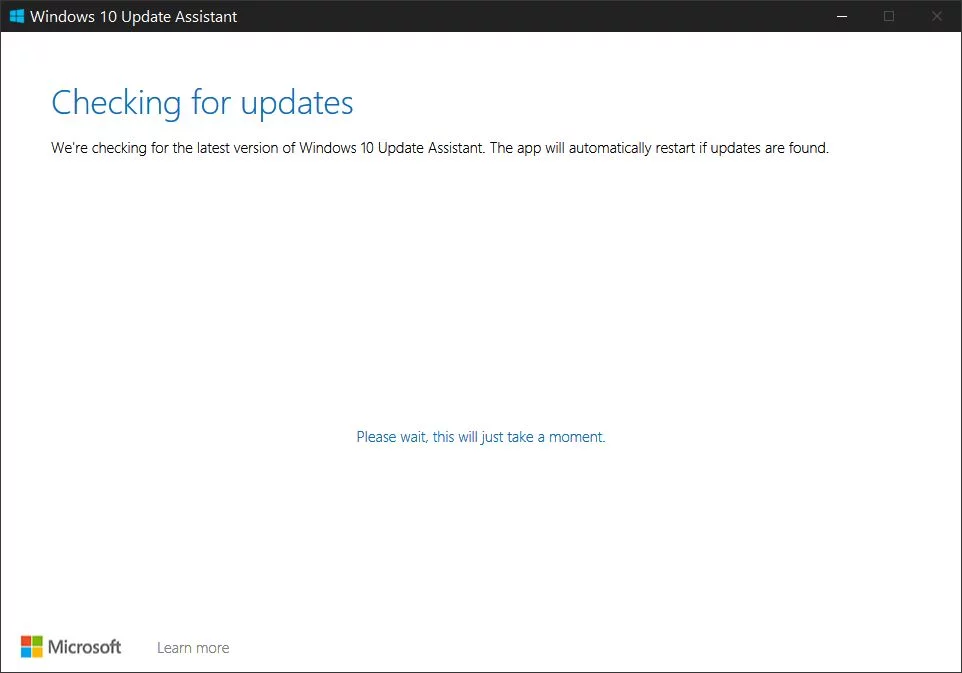 3. Wait for the update to download and install. It will take anywhere from a few minutes on a fast PC to a lot more time, depending on your hardware. So be patient.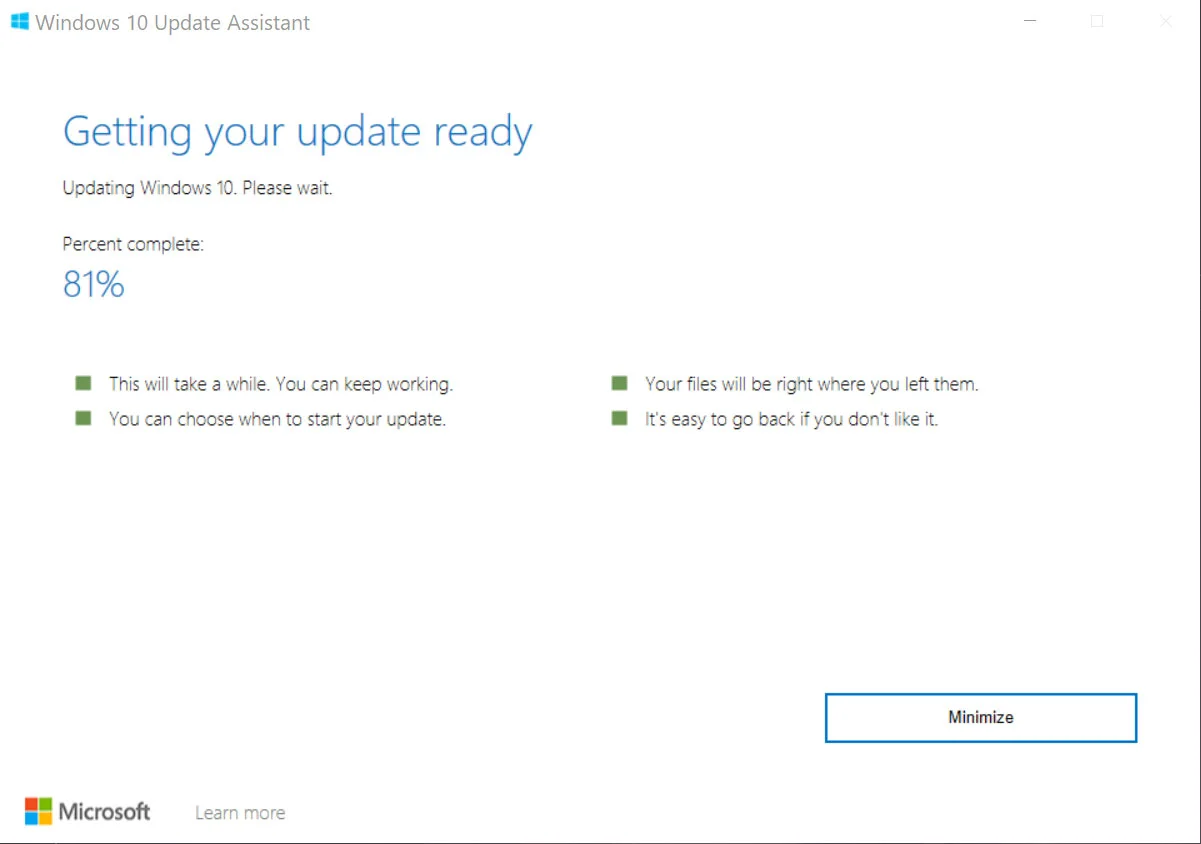 4. A final message will let you know you've successfully installed the latest version of Windows. Running the Assistant again will show you the same windows.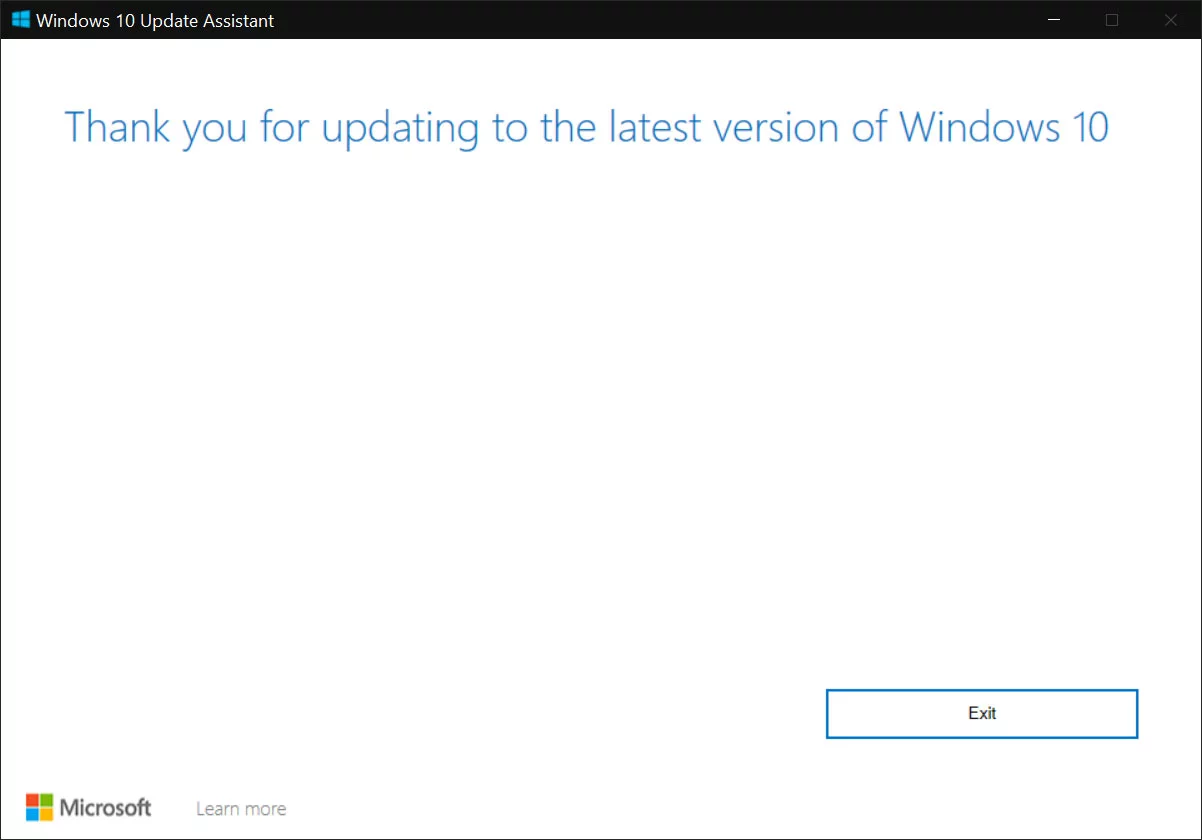 That's it, you're now on the latest version of Windows. This easy guide will only update to the latest released version of Windows 10. I don't know a way to update to a specific release without using a boot drive containing an older installer. If you know a different method tell us how to do it in the comments.
Are you on Windows 11? Here's how to force update the latest build.