Here are 10 things I like about Windows 11.
It's not perfect, but the Pros outweigh the Cons, so I would definitely recommend it to anyone.
I've used Windows 11 for a few weeks now and I think I've got a good idea of what you can expect from it.
---
As I did in the past with Windows Vista, 7, 8, and 10, I couldn't wait for the official release. It's not smart, I know, but I've been running Windows 11 Beta on my main machine for the last couple of weeks.
I'm really happy with Windows 11. Most of you know by now that Windows 11 is not supposed to be a huge upgrade from Windows 10, but there are improvements here and there that will please people, I'm sure, especially after a few months will pass and Microsoft would have polished all the rough edges.
Don't forget to read my article with 10 things I don't like about Windows 11.
Yes, Windows 11 is a mess when it comes to system requirements, but it's definitely an improved version of Windows. It could have been launched as one of the two yearly significant upgrades, but I suspect Microsoft wanted to put Windows into the spotlight, so a new version number was needed to get people talking about their "new" OS.
But I digress, so here are 10 things I like about Windows 11, in no particular order.
The New Looks, Including Small Animations
The biggest change in Windows 11 is the looks, no question about it. It might seem like a small thing, but Windows badly needed a refresh. It looks a bit like Mac OS, let's be honest, with all the rounded edges, but it also stands out, I think.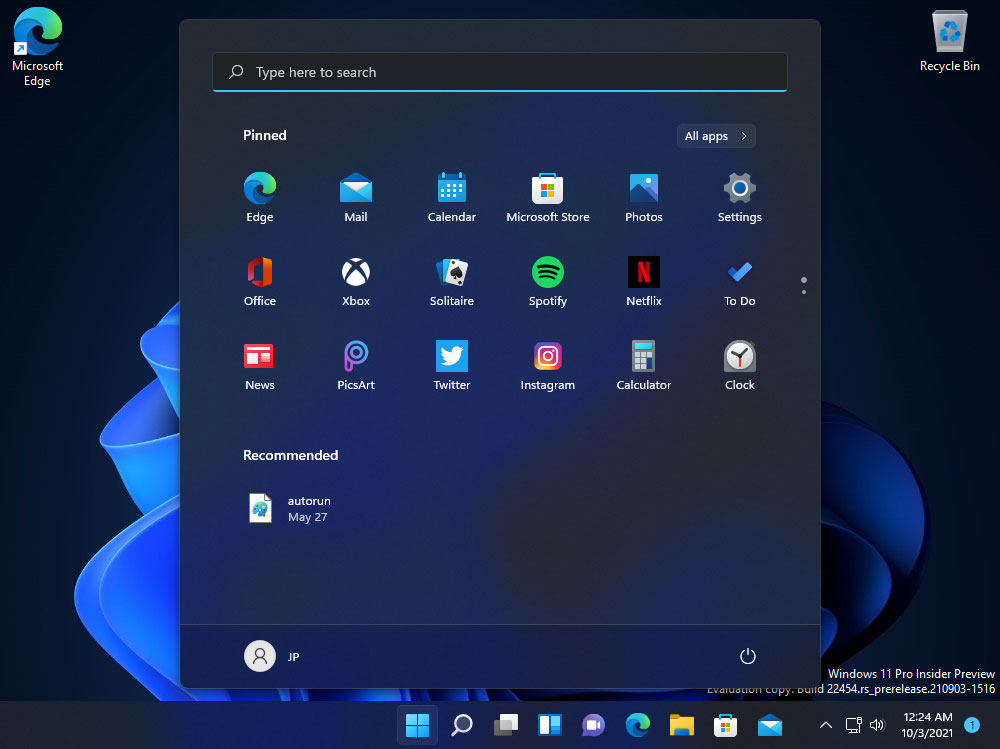 There's still work to do, with lots of legacy interface bits still present (take a look at the cringy volume meter overlay for that matter), but Microsoft is definitely on the right track. Everything is looking more cohesive now. That pleases my design eye. I mean I don't have one, but if I did, that eye would be pleased.
Default Window Snapping Options Made Me Uninstall PowerToys
In Windows 10 I've used PowerToys, a utility made by Microsoft, to split my two monitors into different layouts. It helped me with multitasking, as I could arrange windows the way I wanted very easily, with these predefined layouts.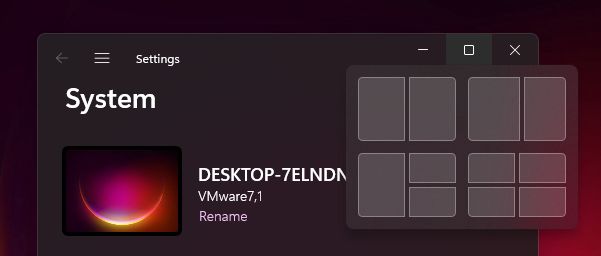 That's no longer needed in Windows 11, as Microsoft introduced a few predefined window layouts, accessible when you hover over the maximize button, or by pressing WIN + Z (see a list of all the new shortcuts in W11).
It's not perfect, as I would have liked to see an option to select/define my own layouts that appear in the snap overlay, but it's definitely an improvement for productivity-obsessed folks. Not me, I'm not obsessed about that, not one bit.
For manual window resizing nothing changed, as the cursor grabbing zone is still too narrow. So on higher resolution screens it's still too hard because you need to precisely, patiently grab the window border. Fortunately, there's a quick fix for it.
Rock-solid Stability
Despite being a beta version, I didn't experience any crashes in my already three weeks of use. That's somewhat to be expected since Windows 11 under the hood is just an evolved Windows 10. There are no groundbreaking and stability-breaking changes, but it's been a while since beta software felt this solid.
I'm really impressed.
It Just Feels Faster, Even On a New PC
I have a new system, with a Ryzen 5800x CPU, 32 GB of RAM, and a fast NVMe SSD, so Windows 10 was definitely not slow. Microsoft said Windows 11 will feel faster, and I can vouch for that. I don't know how, but even launching File Explorer feels faster, and the system is overall more responsive than before.
I did run some tests, and couldn't notice a significant improvement in synthetic benchmarks, which means Microsoft did some magic to speed up foreground apps, and that's something I like since for a long time this was something reserved for Apple devices, where user input gets the highest priority.
Dark Mode, Despite Not Being Perfect Is Really Good
It might be a trivial thing (it really is), but I do like the way Windows 11 looks in Dark Mode. Not all apps, even the ones made by Microsoft, support Dark Mode, but those that do feel deeply integrated with the OS.
I also like the fact Microsoft allows you to pick Dark Mode and Light Mode independently for the system interface and for the apps. I actually run the OS that way.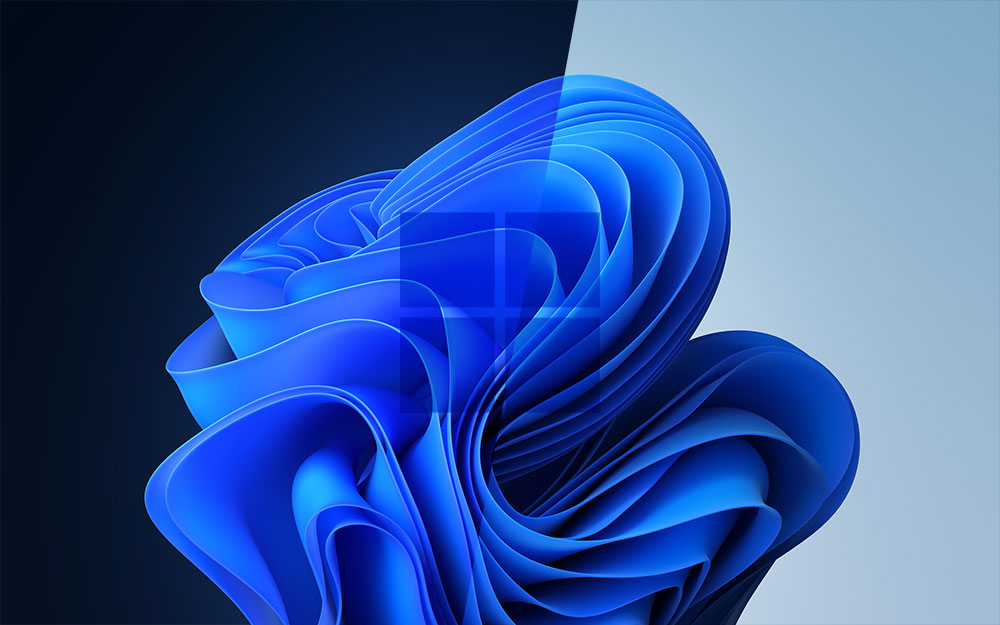 Retina Apps Look a Bit Sharper on My 4K Monitor
Even if multi-monitor app scaling is still a big problem in Windows 11, native retina apps look sharper to my eye. If an app is made for modern high DPI screens it will look a bit better in Windows 11.
Older apps will still be blurry and fuzzy, but that's not Microsoft's fault. You can't expect Windows to rebuild the user interface on an app not designed for higher resolutions.
Better Settings App
All important settings are grouped into a redesigned Settings app. It feels more logically laid out. If you still can't find something the search function will help you get to where you want.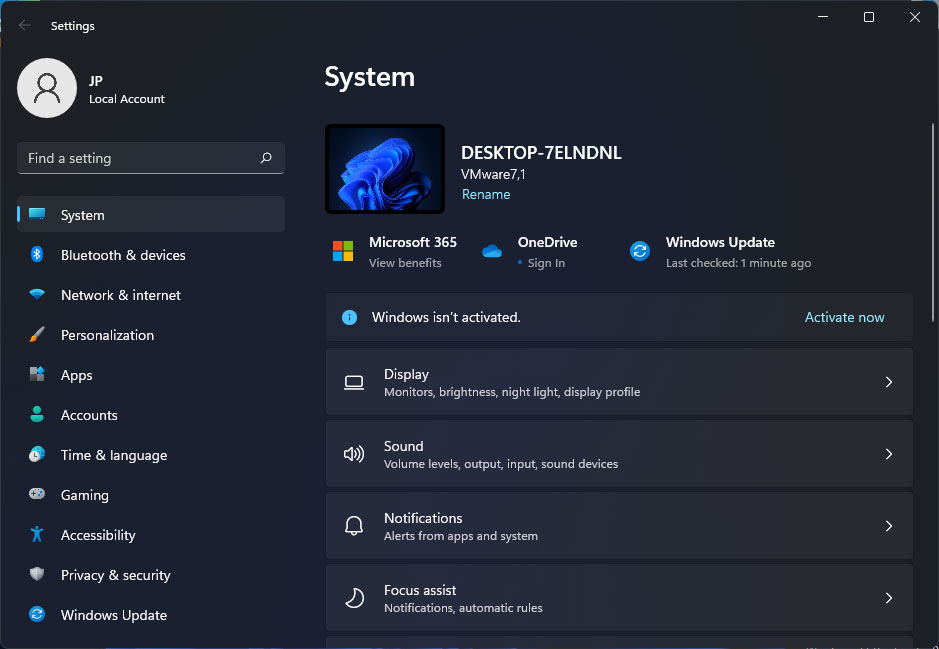 What's annoying is that some remnants of the old Control Panel are still there. So don't worry if you still get an old-looking system pop-up from time to time.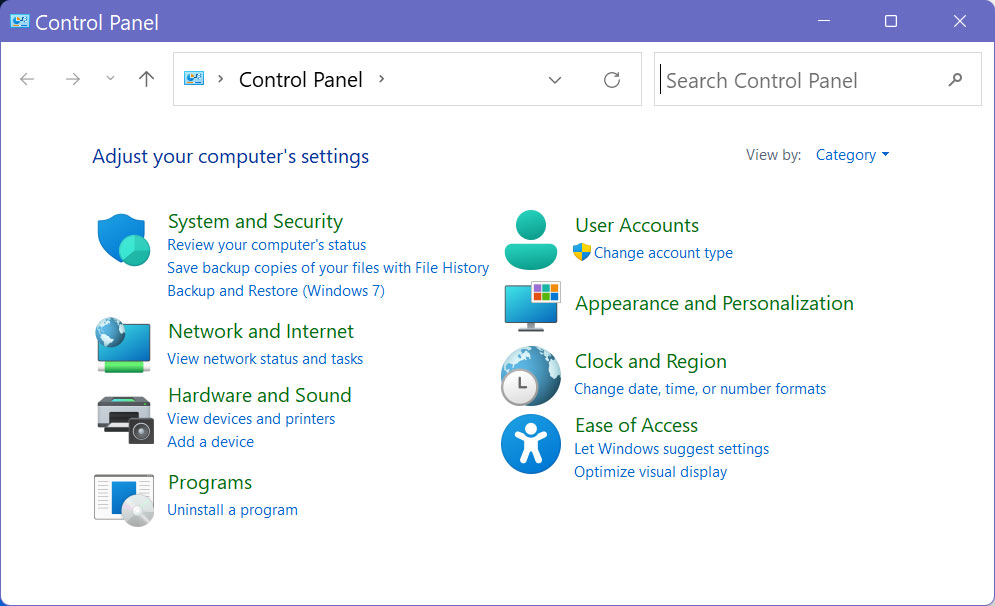 I know, Microsoft should have finished the job by now, a job started with Windows 10, but there's probably a lot of work to be done when rearranging an OS instead of building it from scratch.
Old Compatibility Is Still King
One of the staples of Windows is the fact it's backward compatible up to the beginning of mankind. Not kidding. I'm still using an HP printer that's been made more than 12 years ago.
It was designed for Windows 7 but worked perfectly with Windows 8, 10, and now 11. Compatibility in Windows is one of the great underrated features that you don't get to fully appreciate until you need to run old software or want to plug in aging hardware.
Tons of Customization Options
Another of the things that make me feel at home in Windows is the fact you can tweak the looks and functionality of the OS to your liking. I remember a time where I was using Windows that looked like Mac OS X.
With patience, a bit of research, and lots of backups you can make Windows look and work uniquely to your own needs.
I haven't done lots of tweaks yet because I want to give the new OS a chance. I didn't even remove all the preinstalled apps, but that may happen in the future.
I also didn't do much with respect to removing telemetry, but I have a feeling I will fire up O&O Shut Up when it will be updated for Windows 11.
The Improved Windows Store
I'm not a big fan of app stores. I do like to sideload apps by myself, but I do reckon that's not something every user knows or wants to do. In that respect, Microsoft is doing a lot of work into making the Windows Store usable.
Because of that, you can see things moving. More and more (quality) apps are added each day and the Store is beginning to turn into a lush garden from the wasteland it was in Windows 10.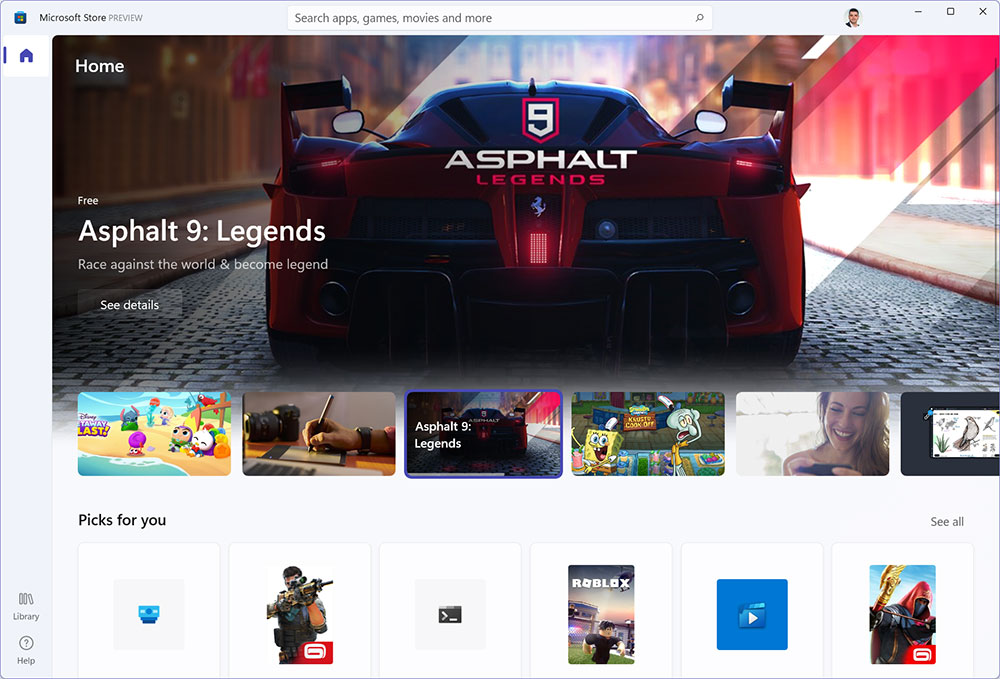 I may add a few things in the I like and I don't like articles about Windows 11 a few weeks after the official launch. I expect things to visibly change in the next couple of months, then to stagnate a bit as the dust settles on the "new" OS.
Build version referenced in this article: 22000.194
Until then I'm waiting to hear your thoughts on Windows 11. Did you try it already? If not, do you even intend to upgrade? Why, or why not?