Intel Unison-compatible devices will be able to transfer files, share messages, make calls, and get notifications.
Intel announced Unison, a new way to connect your Windows device, Intel-powered of course, with Android and iOS devices.
This technology is not a completely new idea, but it's the first to include Android and iOS phones.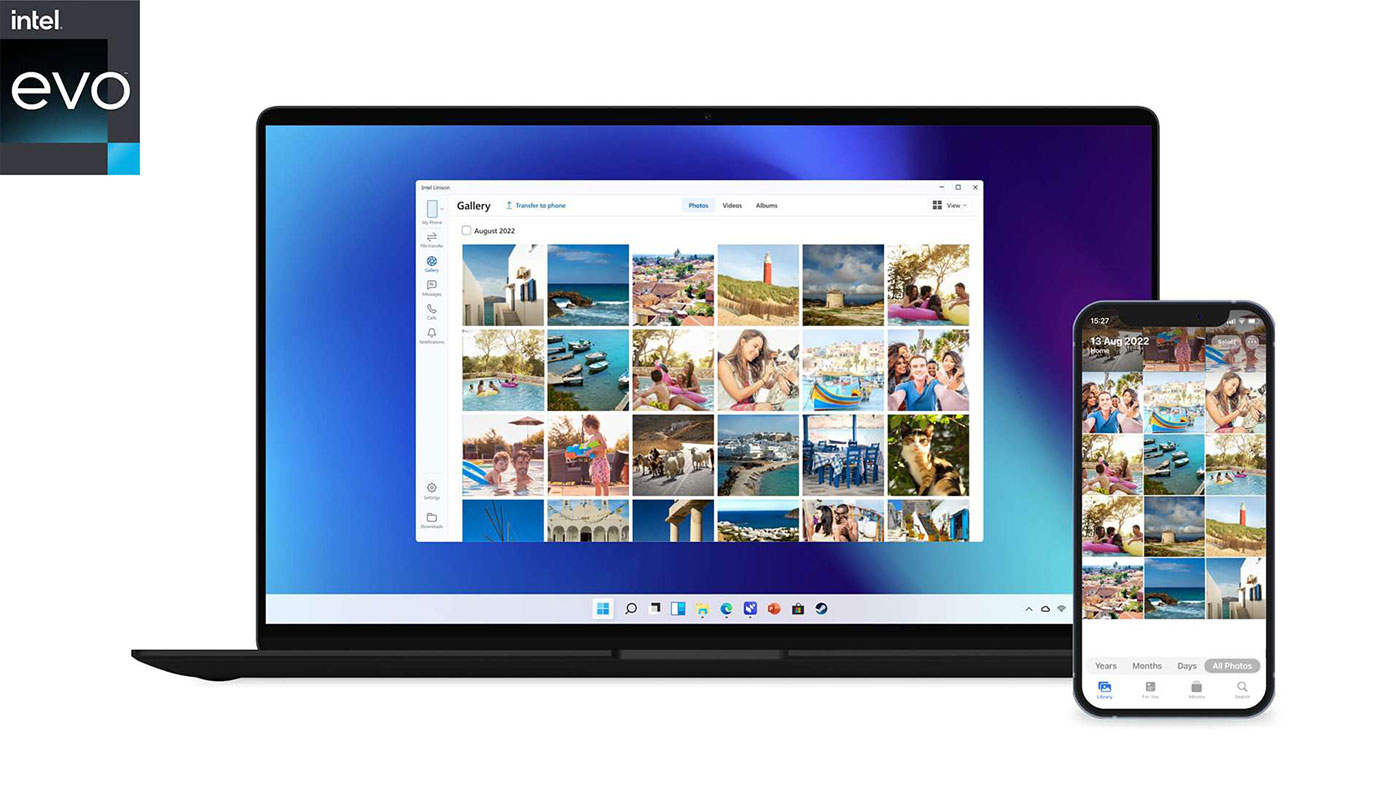 I still have a vivid recollection of the first moment I saw someone getting a call on their iPhone, but chose to answer on a connected MacBook. Not only that, but at some point, when privacy was needed, he just switched back to the iPhone and got to a separate room.
We're in 2022 and the tight integration between Apple devices can't be matched by anything the Windows world tries to offer. And believe me, it has tried. I'm currently using the Phone Link Windows app for cross-device integration with my smartphone, but it's nowhere near as good as Apple's version. That's the naked truth.
Now, Intel is set to change that with the new Intel Unison technology, announced together with the 13th gen Raptor Lake CPUs. They did put an emphasis on it, so I guess it's not just for the press, and we may actually see a serious push when it arrives. I can't say the same about Intel WiFi Sensing, which for now it's just a cool demo.
What's So Cool About Intel Unison?
The nice thing about Intel's attempt at cross-device communication is the fact it works not only with Android smartphones but also with iOS devices. Linux is the only OS missing here, but Linux is missing in a lot of projects, so no real surprise here.
What Can Intel Unison Do?
Similar to Apple's and Microsoft's technologies, Intel Unison will offer access on your Windows device to your phone's messages and photos and will allow you to make and take phone calls on your portable device.
You will also be able to send messages from your PC using the mouse and keyboard, a bit more convenient than using the on-screen keyboard of your smartphone if you're a die-hard PC user like me.
Yes, Intel says Unison will only work on Evo devices, starting with the 12th gen. There's no Evo desktop from what I can recall, so only laptops for now.
Intel says in the future we should see Unison on other devices, but it does not guarantee you will use this tech on previous-gen Intel CPUs or on desktops. Phone notifications will also arrive on your laptop, just like competing technologies.
The underlying technology used for Intel Unison is based on Screenovate, a tech company that was recently bought by Intel.
The phone connection will work via Bluetooth and WiFi, depending on the bandwidth required. The complete feature set available through Intel Unison will depend on the type of device connected to your PC.
I'm not really impressed by Intel Unison and the fact it does support iOS was not a requirement high on my list, but I do hope this technology can pave the way for seamless inter-device communication in the future. It's something that could be useful in quite a few scenarios.