I still believe Windows is the best operating system for my needs. But I don't really like the direction Microsoft is going with Windows 11. Here's where European Union enter the stage, forcing Microsoft's hand to make Windows better for you and me.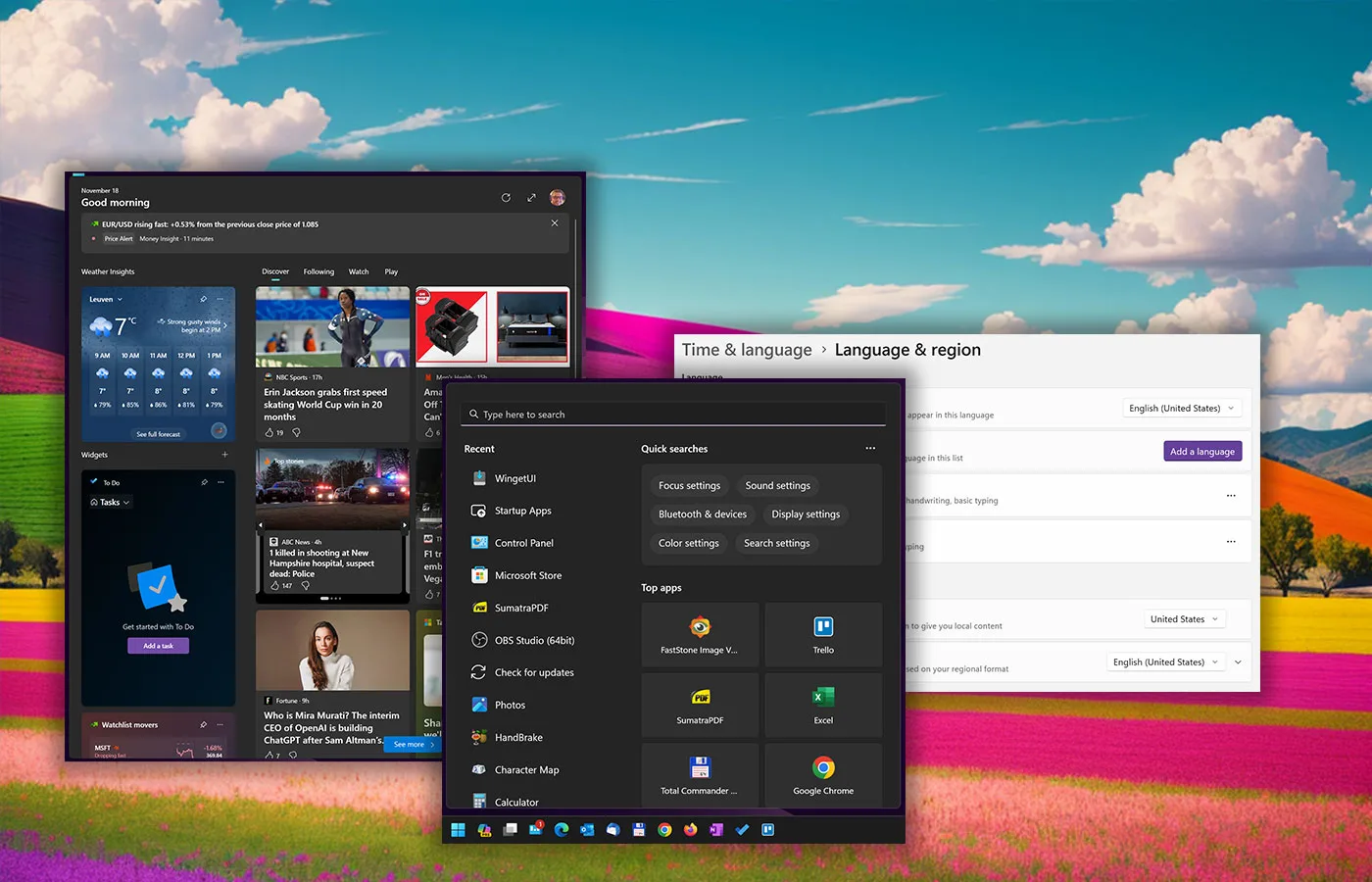 And by you and me I only mean me, if you're not from the European Union, or to be precise, the European Economic Area (EEA). Here's where the upcoming Digital Markets Act (DMA) will enter into effect soon.
I won't bore you with the details of this law, but suffice to say it would force big tech companies who use their dominance on one platform to push their other products to offer a fair playground for other players.
Microsoft is already identified as a gatekeeper under DMA because the obvious dominance of Windows.
The result?
In this blog post Microsoft announced they are going to preview soon on the Windows Insider channel a version of their software that will be compliant with the Digital Markets Act in EU.
Basically, if you select your region in Windows to one of the EEA countries a few things will happen, or better said they will be possible, if you choose so:
Uninstall a lot more of the preinstalled Microsoft apps (not all). The list of additions includes Camera, Cortana, Photos.
Uninstall the Edge web browser completely.
Remove Bing search from the Windows search.
Turn off Microsoft News feed from the widgets area.
Windows will remember default apps, for real this time – especially the browser choice, which for some reason still opens results with Edge in some instances.
Windows settings sync via your Microsoft account will ask if you want to save your info to the cloud, will not do it automatically.
Developers will be able to add their own widgets – finally widgets may become useful.
System components will be labeled accordingly in the Start menu.
You may be able to use another cloud provider for Files on Demand, completely removing OneDrive integrations from File Explorer and some other places.
Microsoft made it clear that these options will only be available to European Union users.
If I understand correctly, Microsoft will take into account the region you choose at setup, when you install Windows 11.
If you live in another region, you should be able to choose any of the countries in the EEA and automatically get all the benefits of what appears to be the best Windows version.
There's one serious caveat: to change the region you will have to reset your PC. It's understandable I think, but annoying for most people.
Microsoft's post ended with a reminder that Copilot will slowly be rolled out to more countries, and will arrive also to EEA at some point. This suggests AI Copilot is not yet DMA compliant.
I'm of curious what will happen with my current Windows installations. I suspect nothing, because I usually set my region to United States because of the MSN News feed, which is horrible if you're outside US, and barely manageable if you're from US.
For this reason alone I foresee a Windows reinstall early next year, when this EEA compliant Windows version will be made available to the general public.
Anyway, I'm not happy that Microsoft doesn't offer this version of Windows to all users, no matter where they're located. It goes to show that big tech can only be forced to do the right thing, and not by the users.
Sad, but not something we didn't know that already.
PS. I'll go prepare some pop-corn, waiting for the show between the EU and Google Search. Maybe a forced Degoogle is on the pipeline too.