This is a short guide to checking if Windows 10 is using Legacy BIOS or UEFI mode.
Installing and running Windows 10 and Windows 11 in UEFI mode ensures you get the best hardware compatibility, boot times, and features offered by modern computer hardware.
The first thing you have to do is check if Windows 10 and Windows 11 were installed and running in UEFI mode.
---
We've talked about UEFI benefits over BIOS in this quick article. If you landed on this page by mistake or don't know what UEFI or BIOS is then I highly recommend you read that bit first. It's really short and summarizes the most important parts.
How to Verify if Windows is Using UEFI Mode
Open the Start Menu and type System Information.
Alternatively, you can open the Run dialog (Win + R) and type msinfo32.exe
In the System Summary section look for BIOS Mode.
If it says UEFI you're all set.
Note: the method works for both Windows 10 and Windows 11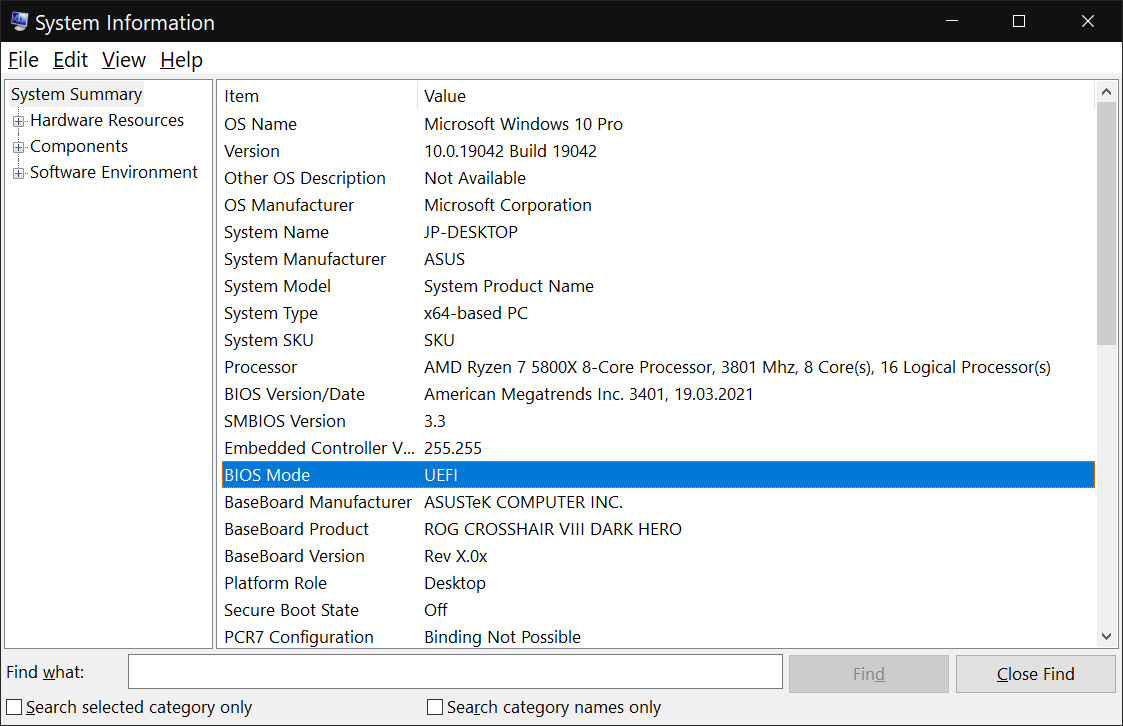 On the other hand, if it says Legacy you might need to set up your computer for UEFI (if it's supported) and then reinstall Windows to take full advantage of UEFI. I'll show you how to do it in a future article so check back to BinaryFork.