Apple's Universal Control feature allows users to control multiple devices with just one mouse and keyboard.
Here are 3 alternatives if you're not in the Apple ecosystem and don't plan to switch anytime soon.
This feature is nothing new, and there are quite a few alternatives that support Windows and other operating systems.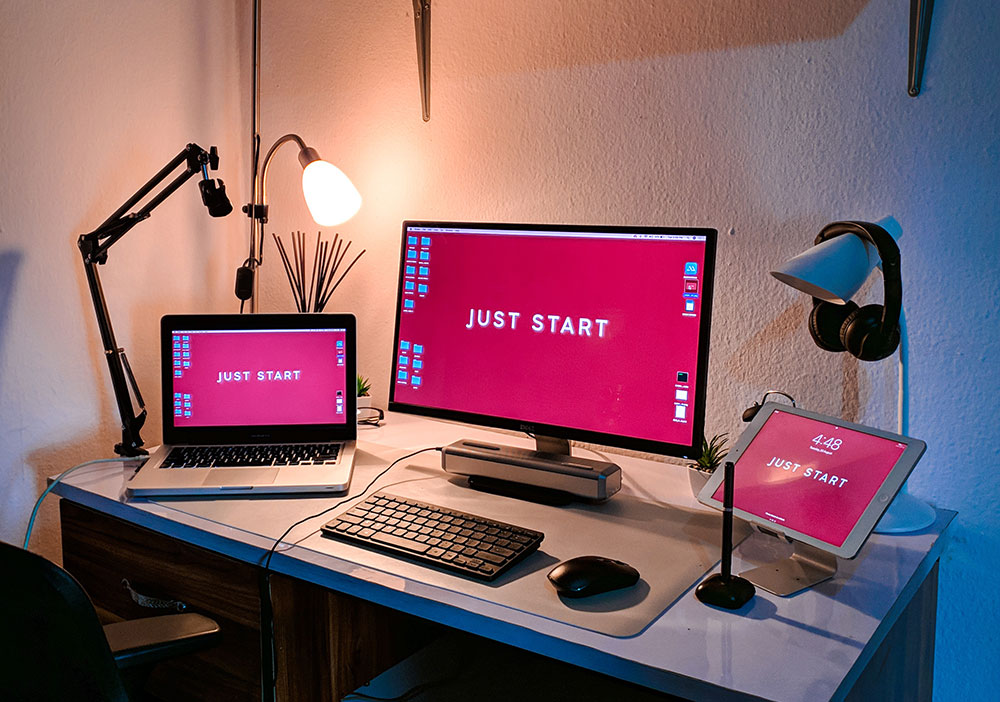 I haven't followed Apple's WWDC21, but I've read the news and found the Universal Control feature interesting. Of course, it's not something Apple invented, but it might be the best implementation to date, and probably the only one capable of supporting mobile devices, not just desktop-class operating systems.
For those of us in the Microsoft ecosystem, there are quite a few older options out there, in case you find yourself needing to control multiple devices and don't feel like spending money on a hardware KVM.
Also read: how to improve drag and drop on a Windows touchpad
Microsoft Mouse Without Borders – Free But Limited
This was made by a Microsoft employee in his spare time and never graduated to be a serious app. I say that because it's still housed in Microsoft Garage, basically an outlet for experimental products from the company.
Strengths: It's free.
Weaknesses: Only supports Microsoft operating systems, starting with Windows 7 and newer.
Logitech Flow – Hardware Dependant
This is an option for those who own Logitech devices (not all of them support Flow). It's not an option for everyone, but since Logitech is fairly popular some of you might actually like this option. Personally, I don't normally use or recommend software that's tied to specific hardware.
Strengths: Supports both Windows and macOS.
Weaknesses: Only works with some, not all Logitech keyboards and mice.
Synergy – Best Alternative That Supports Multiple OSes
I think this is by far the most interesting option. I haven't used this app lately, but I do remember it worked pretty well over WiFi after setting up the device's orientation and location one relative to another so that the mouse cursor went seamlessly from one screen to another.
Strengths: Supports Windows, macOS, and Linux.
Weaknesses: It's paid only, with no trial option currently available.
Know other alternatives to Universal Control? I think it's safe to speculate Microsoft will work harder now on Mouse Without Borders, so maybe it will be included in PowerToys, or even in the all-mighty Windows.
Until then hit the comments and let me know what software you're using to control multiple computers with just one keyboard and mouse pair.
Lastly, I want to mention another interesting productivity hack I use currently, and that's an MMO gaming mouse. It helps me control my three-monitor setup (one computer "only") and probably saves me at least a few minutes every day. You can read about why an MMO mouse works for me.