Windows 11 22H2 packs a bunch of new features, including new gestures and Start menu folders.
Windows 11 22H2 is expected to be released a bit earlier, on September 20th.
Microsoft is on track with releasing this year's second big Windows 11 update.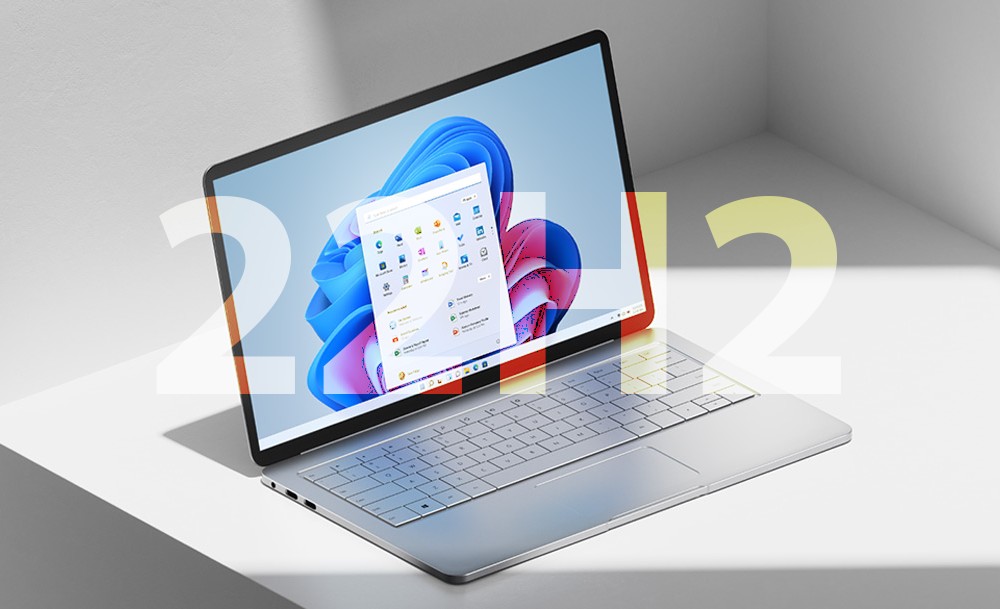 We're almost in Q3, so naturally, we're all expecting a new big Windows 11 update, the 22H2, if we're using the same naming methodology as in the past few years. So, the rumor that Microsoft is switching to a three-year major update release schedule is not confirmed just yet, at least not completely.
But there's definitely a change in how Microsoft will approach the Windows update schedule since it looks like the features that were not quite ready for the 22H2 update will be released as Moments, later this year if they're ready.
Anyway, let's take a look at what's planned for the Windows 11 22H2 big second part of the year update. We know about these features because a fully featured build was already released for Windows Insiders and it's being put to the test before being deemed final. Also, everyone is talking about these new changes.
New Features and Changes in Windows 11 22H2
Let's see what's new in Windows 11, the 22H2 update.
Start Menu folders – you will now be able to add folders in the Start menu, the pinned section. You still can't resize the Start menu, but at least you are able to pick between three layouts that are balancing between pinned and recommended sections size.
Windows Snap supercharged – the new snap layout was one of the things I loved with Windows 11, and now it gets even better: once you start moving a window, while you drag with the mouse, you'll see the snap options on top of the desktop, and you will be able to place the window you're moving directly into the desired layout.
File Explorer enhancements – it's unclear if File Explorer tabs are coming in 22H2, or later this year, but there are a few improvements that will make it into this update for use, like the ability to set OneDrive as the default view (cool, if you're using OneDrive I guess), a new Favorites section, plus thumbnail previews (another downgrade from Windows 10).
New volume overlay – wow, this ugly thing dates back to Windows 8. Expect a significantly more modern-looking volume overlay in the 22H2 update. Plus, it will be positioned where it should be: centered on the bottom area of the screen.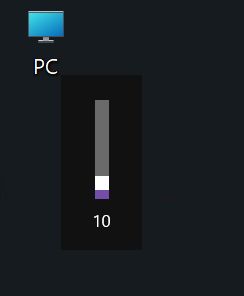 Quick settings – one of the best Windows 11 improvements is getting better. The Bluetooth icon is split in two, so you can quickly connect to a device, just like the WiFi icon. Airplane mode will also remember which radios were turned on before and will switch them back on when you exit Airplane mode.
Task manager – this is one of the many apps that retained the old look and feel of Windows. With 22H2 we'll get a completely redesigned Task Manager app. Unfortunately, the top tabs have become left-side icons, so it's a bit of a UX downgrade if you ask me.
Besides killing an app that becomes unresponsive, you'll be able to switch it to an efficiency mode, to lessen the stress on computer resources (CPU at first, then Microsoft promises it will address things like RAM and disk usage).
Windows Spotlight comes to desktop – the ability to get a high-quality wallpaper from Bing was reserved for the Lock screen. Now the functionality will be extended to the desktop too.
Taskbar drag-and-drop – it seems a small annoyance will go away, as we'll be able to drag and drop a document over an app taskbar shortcut to open with that app. I still can't believe someone at Microsoft said "we don't need that in Windows 11".
More consistent context menus – no, the Show more options double menu hasn't disappeared, but the menu is a bit more consistent, especially for the Recycle Bin.
Accessibility features – we'll get live captions for audio playback, including online meetings, Voice access to control your Windows machine with speech, plus a better-sounding Narrator.
Focus Assist will be included in Do not disturb – this makes sense, as Focus Sessions is basically a different setting that like Do not disturb turns off notifications when you want to work in silence (or game I suppose).
You will need to use an online account during setup – Microsoft will be pushing both Windows Pro and Home users to use an online account if they set up a computer for personal use. It looks like you will still be able to use a local account, so I'll update the Windows 11 setup guide once 22H2 is released.
New Gestures Added in Windows 11 22H2 Update
These are for touch-enabled computers and tablets running Windows 11. Microsoft has added a couple of new gestures you may enjoy:
Open the Start menu – swipe up from the taskbar.
Close the Start menu – swipe down on the Start menu.
Access All Apps in the Start menu – swipe left in the Pinned section. Swipe left again to switch back.
Access all Recommended in Start Menu – swipe left in the Recommended section. Swipe left again to switch back.
Open the Quick Settings – swipe up from the bottom-right corner of the screen
Close the Start menu – swipe down on Quick Settings.
Switch to the previous app – swipe left or right with three fingers to switch back and forth in the list of previously used apps.
When will Windows 11 22H2 update be available to install?
There's no official confirmation yet, but it looks like Microsoft will be releasing the 22H2 update on September 20th, a bit less than a year since Windows 11's initial launch.
What I personally find disappointing about the 22H2 is that Microsoft doesn't really address any of the issues I have with Windows 11. I'm especially furious about the taskbar, but thankfully, I found a temporary fix in Start11, and by temporary I mean I'll never switch to the regular taskbar until Microsoft lets me use the older Windows 10 layout, with multiple icons for each app instance I'm running.
How about you? How do you feel about Windows 11, now that we're almost one year away from the initial launch? Let me know in the comments section.
Time moves on, so now we're ready for the 23H2 Windows 11 update, which we also covered.