Learn the answer to the most common questions people have about Microsoft Office.
There are Office alternatives, some even free, but Microsoft's suite is still the best.
Microsoft Office is the go-to productivity suite for most people.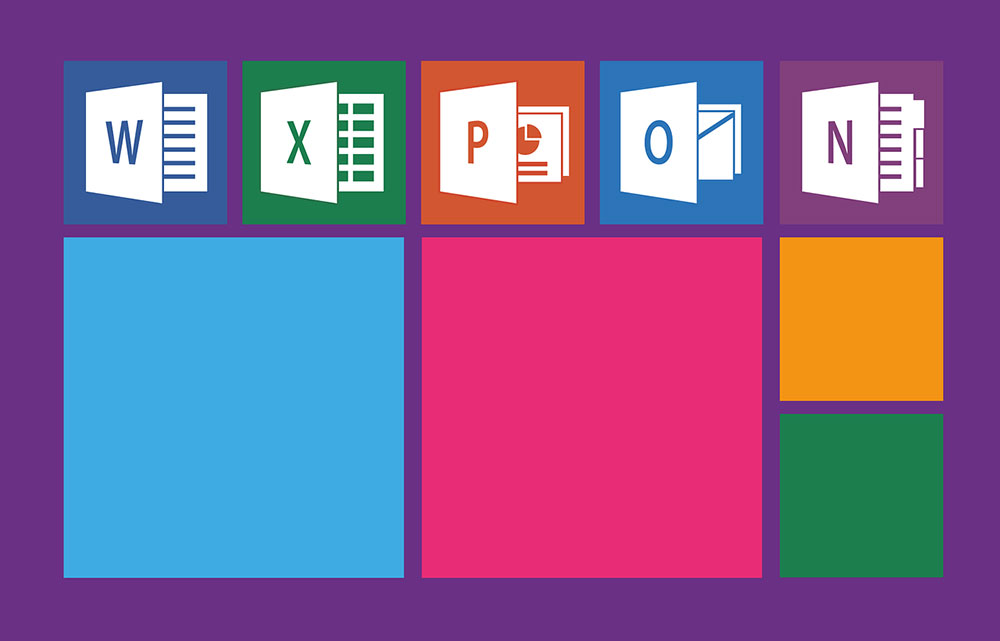 I've been using Microsoft Office since the beginning of (my PC) time. I've worked in companies that used compatible Office suites, but I always found myself liking Microsoft's original software best.
You don't "need" to use Office, but if you do here are quick answers to the most common questions people have about Microsoft's popular software suite.
Can Microsoft Office be installed on a Chromebook?
There's no native Office version for Chrome OS, but you can install the Android version from the Chrome Web Store or just use the free web version of Office.
Can Microsoft Office be installed on an iPad?
Yes, there's a native iOS Office version that includes Word, Powerpoint, and Excel, along with the option to create and sign PDFs, but you need an Office 365 subscription to be able to edit and create new documents. OneNote is available as a separate app for iOS devices.
Can Microsoft Office be installed on a Mac?
There is a native Microsoft Office version for Mac. Mac OS also includes native support for Microsoft Exchange servers so you can sync your mail, contacts, and calendar.
Can Microsoft Office run on Linux?
Although there's no official version of Office for Linux you can still use the web version in a browser, install Office on a Windows virtual machine, or try an older version through Wine and PlayOnLinux emulators.
Can Microsoft Office open LibreOffice files?
While LibreOffice can open and save documents in Microsoft Office formats, the vice-versa is only possible with newer Office versions, which are able to use some ODF/ODT document formats. It's a trial and error type of situation.
Are Microsoft Office apps free?
Microsoft 365 can be tried for free for 1 month (Family package), but you can use the forever-free web versions of the popular Office apps. All you need is a Microsoft Account, also free. These versions can open, edit and create office documents that are saved in your One Drive cloud account. Functionality is a bit limited compared to the paid Office apps, as you can imagine.
Are Microsoft Office and Office 365 versions the same?
There are plenty of Microsoft Office versions to choose from. They differ in terms of included apps, features, number of users, devices, and organization type. Office 365 is meant as a yearly or monthly subscription, but there are also versions you can buy once and use on one device. See a comparison on Microsoft's website.
Which Microsoft Office version should I buy?
The answer depends on what apps you need. All office versions include Word, Powerpoint, Excel, and One Note. Check out a list of all current Office versions compared.
Can I transfer Microsoft Office to a new computer?
It all depends on the version you got. Office 365 linked computer can be managed from your Microsoft account. Here you can unlink computers if you want to install Office on another PC, and you reached the subscription limit. Other retail versions of Office can't be moved to a new computer without calling support first or without prior unlinking of the license on the old PC.
Can I install Microsoft Office on multiple computers?
It depends on your subscription. The Office 365 Family can be installed for up to 6 people. Office 365 Personal can be installed for just one person. Office 365 for businesses is paid based on the number of users and features needed.
Can I buy Microsoft Office without a subscription?
Yes, it's still possible to buy a retail version of Office which you can install on a single computer. It costs more, but the license never requires renewal. The downside is that you might be limited to just a single computer (calling Microsoft support after a PC upgrade might help move the license) and you can't update to the latest versions of the Office apps as you would on a 365 subscription.
If you have other questions on your mind about Microsoft Office let me know and I'll try to answer them. Also, if you want me to do a similar article on another topic don't forget to mention that in your comment.