Is your display acting up in Windows and you don't want to do a full system reboot?
There's a keyboard shortcut you can use to restart the video driver in Windows without having to restart your computer.
This method works in Windows 10 and Windows 11 and will restart the GPU driver for AMD, Nvidia and Intel graphics cards.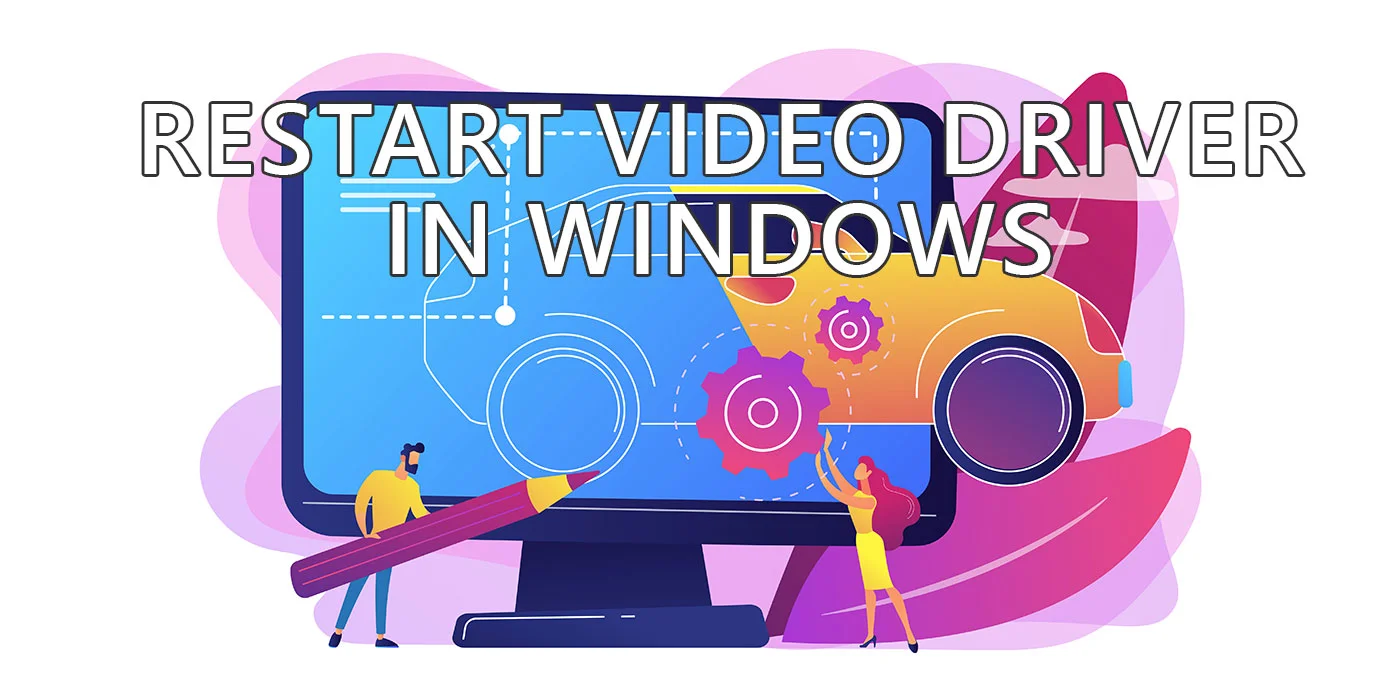 In the past years I've experienced quite a few issues with my Windows computers. Nothing major, but enough to convince me to create a separate Troubleshooting section on BinaryFork.
Anyway, most of my problems are related to GPUs, graphic drivers, and displays. My first recommendation, always, is to do a full system restart to try and fix problems. If that doesn't fix things, then it's time to dig deeper.
Fortunately, a lot of the software issues you encounter can be solved by a simple restart. That's true not only for Windows, but also for Macs, and to some extent for Android phones, as I've found out throughout my career.
Why Would You Restart the Video Driver?
Recently I found out about a gem. I don't know how else to call this. Basically, in Windows it's possible to restart the graphics driver with a keyboard shortcut. It only takes a few moments.
It's the perfect solution if you don't want to reboot your computer. That takes considerably more time. It also kills your opened apps. If you're focused deep into your work, or if you already arranged your workspace with a lot of open windows, restarting can be very annoying.
A quick video driver restart can fix display issues, stuttering in games, video not showing up correctly, or at all.
Keyboard Shortcut to Restart the Video Driver in Windows 10 and 11
The best part: you can do a video driver restart even if there's no image on the screen (and you know the computer is on and fully booted). Why? Because it only involves one keyboard shortcut:
Since this is a Windows shortcut, it will work with all makes and models of graphics cards. It doesn't matter if you have an NVIDIA, AMD, or even an Intel GPU.
The shortcut also works in the Windows login screen, or when the PC is locked.
You will have to wait a few moments for the driver to restart. If you have more than one monitor in your system each of them will go blank for a second or two, once or twice.
This may not happen at the same time, as each display has different electronics, some shower, some faster, and also because the GPU will redetect all attached displays one at a time.
So, write down the Win + Ctrl + Shift + B shortcut and exercise it a few times. This one is not easy to remember, I'll tell you that.
My hope is to test this when the NV Failsafe error occurs again. Yes, I haven't completely fixed that issue, but it does seem to occur less often with newer driver updates.
Using the restart video driver keyboard shortcut is definitely easier than crawling under my desk to unplug/plug display cables.
I'll keep you posted.