Microsoft has updated the list of supported CPUs for Windows 11.
There's no big news, just a lot of the recent models were added to the official support list.
Microsoft says the list will never be the most up-to-date, so newer models that respect the Windows 11 principles are implicitly supported.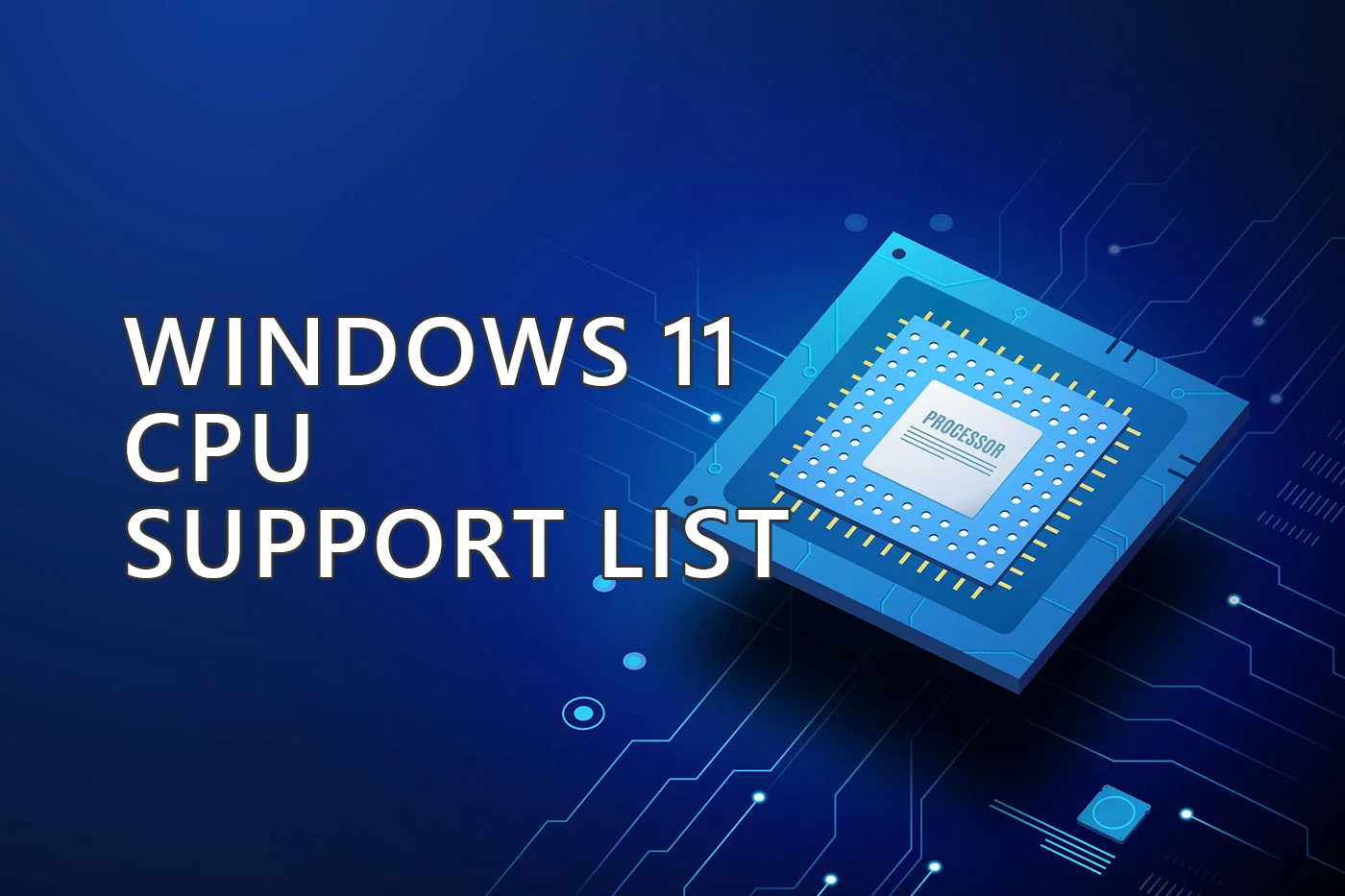 It's been a while since we talked about the dreaded Windows 11 system requirements (which you can check here).
Not much has changed when it comes to the important bits. You still need a recent CPU, lots of RAM (compared to Windows 10), and the TPM security chip.
Microsoft has updated without telling anyone really the list of CPUs supported by Windows 11.
The latest version is at the bottom link in the all Windows versions requirements page (Windows 7 and earlier).
Most new AMD, Intel CPUs are now officially supported, which according to Microsoft, means:
"Models which meet the minimum floor for the supported processor generations. These processors meet the design principles around security, reliability, and the minimum system requirements for Windows 11. Subsequently released and future generations of processors which meet the same principles will be considered as supported, even if not explicitly listed".
Fancy talk, of course, but I'll help with the translation.
What's important to keep in mind is that Microsoft acknowledges the fact this is not an eshaustive list, and it's also not up to date. Future models may be compatibile, even if they're not on the list.
Don't read between the lines. It doesn't mean older CPUs are compatible with Windows 11. Yes, you still need an AMD Ryzen 2000 Series and and Intel 8th Gen, at the very minimum.
The Qualcomm CPU support list for Windows 11 was also updated, but it still falls short in comparison. The Windows for ARM thing didn't catch much traction really. Apple did the transition much better.
Again, this is the "official list", as there are tons of ways to bypass the restrictions and install Windows 11 on unsupported hardware.
Do this at your own risk, of course. If you're using Windows for work, I don't think it's a good idea. If you want to try the new OS out of curiosity then it may be fine, but don't run critical software on unsupported hardware. You're asking for trouble.