One exciting addition to Windows 11 is the ability to change the display refresh rate on the fly to save battery life on laptops with the so-called Dynamic Refresh Rate.
The refresh date will go up in scenarios where you'll likely notice the increase in smoothness from 60 Hz.
Similar to what Android devices can do, Windows 11 will lower the refresh rate to 60 Hz when not needed to potentially save on battery life.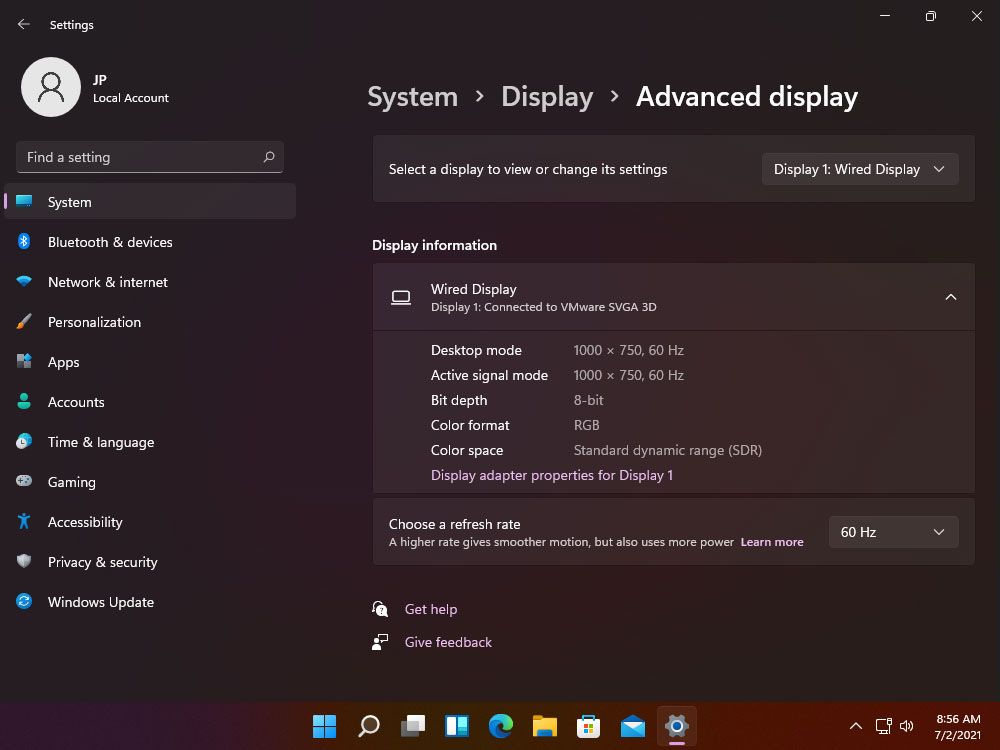 It's nice to see features already the norm in mobile devices coming to desktops and laptops. This is the case with DRR, or Dynamic Refresh Rate, which will make it into Windows 11 and will essentially control the refresh rate of the images on your monitor depending on what's happening on the screen.
On desktop computers, there's no real advantage to doing so, but on laptops, it can save a bit of battery life, especially on gaming laptops (read about this one other important trick to extend battery life on laptops with two GPUs). You don't need a high refresh rate when staring at a fixed image, do you?
Microsoft will adapt the refresh rate from 60 Hz to the display maximum based on usage scenarios. Scrolling, drawing on the screen and gaming will likely trigger a higher refresh rate while writing documents and reading emails will idle the screen at 60 Hz.
It's not clear how DRR will work, but as it stands right now I would have liked to see the system going below 60 Hz, as Apple does with some of its products that can go as low as 1 Hz, which means a single refresh per second. Also, a minimum high refresh rate of 120 Hz is required to enable DRR.
Find out how to get a detailed battery report with powercfg