If you find yourself constantly looking for files, daily tasks, and important emails you probably need a system to stay organized.
There's no "best way" to keep your house in order, but you do need a way.
Read on and you'll find what apps and services I use to keep myself organized when I work, but also in my personal life.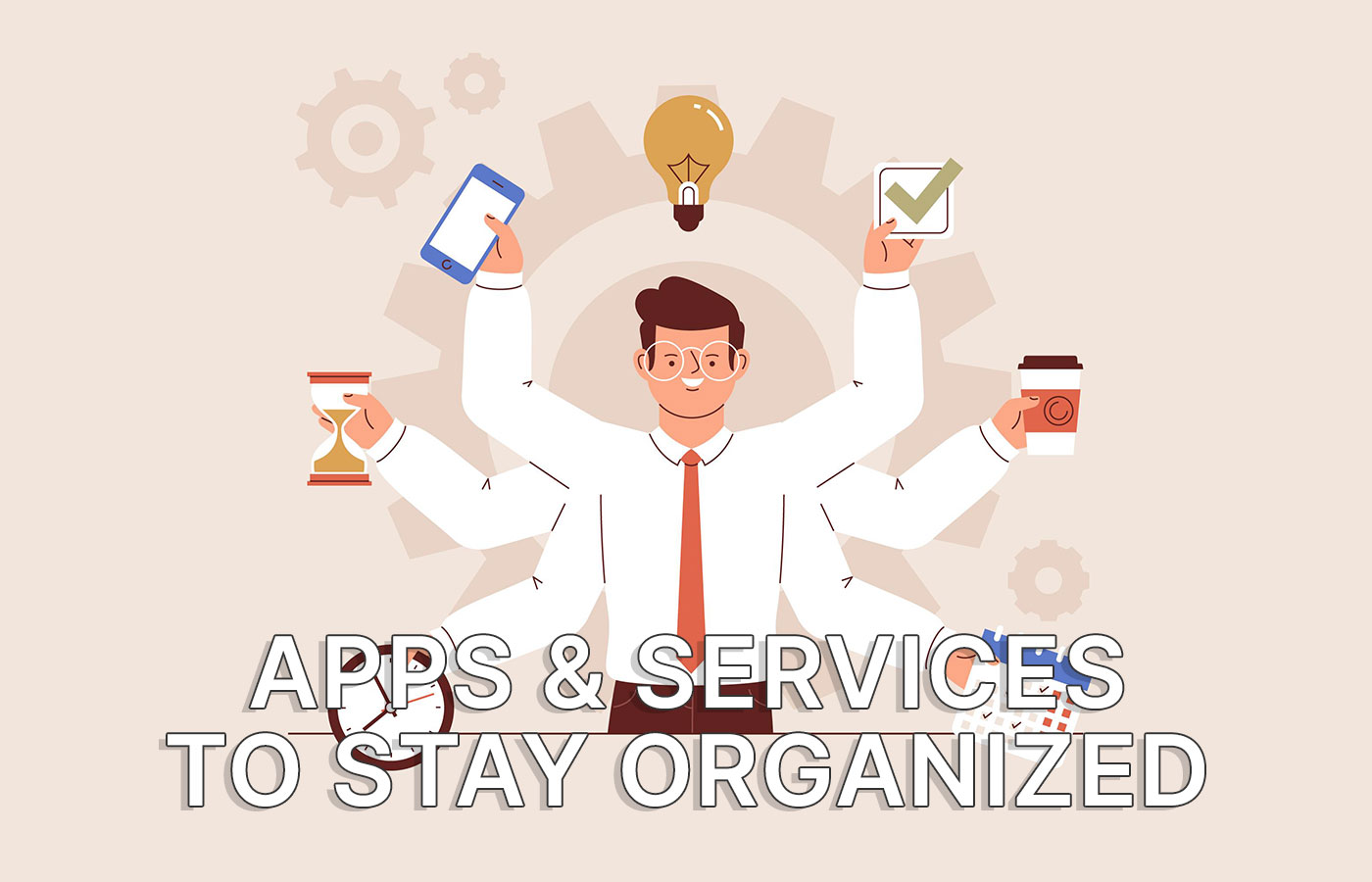 I know I may come up as obsessed with productivity, but I'm actually concerned with spending too much time working on something that can be done in less time.
I can't be the only one wanting to do things faster, not just to do more in the same amount of time, but actually to the same among of work in less time.
That's one of the reasons I started the PC is Dead, Again newsletter, which I suggest you subscribe to. Being free and all it's not really a hard choice.
Anyway, in this article I plan to show you the apps and services I use to keep a tidy workspace. It's not perfect, it's always evolving, and that's fine.
I consider worth looking at what other people are doing. It's a great way to get ideas, to find gems that you overlocked, or didn't know existed, all without having to spend time testing for yourself.
The Mandatory Requirement: Must Work on All Platforms I Use
Before I start, I want to explain what I'm usually looking for in the apps and services I am using. Not just for work.
If I were only allowed to oly use one word that word would be cross platform. I only use apps and services compatible with all the platforms I'm using.
Not only that, but I want to be able to synchronize my stuff seamlessly so I can resume work on any of my devices. It's also a good backup strategy, in case one of my devices stops working, gets lost, or stolen.
This means no Apple products for me. No Apple Notes, no iCloud stuff, nothing. If I were to only use Apple devices and services … I would still be interested to work with other people, so I couldn't limit my contact list only to Apple people. That's not even a choice at work, so yes, Apple is a no-go.
If you don't live alone on an island, you shouldn't limit yourself to the Apple ecosystem either. I'm not saying you should not use Apple. I'm saying don't use just Apple.
If you open my Mac, you won't see any Apple native app. Because you can't uninstall the native apps you don't use, I've put their shortcuts in a folder aptly named "Useless".
Microsoft To Do for Checklists
Microsoft bought Wunderlist, the to-do app I was using at the time, froze development, then suddenly announced To Do, the checklist app I've been using ever since.
It's exactly what I needed: a simple way to have simple checklists sorted in folders. The app can do much more than just groceries lists.
You can share lists with friend, then assign tasks to them. You can add notes, sub-tasks for each task, deadlines, reminders.
I love that the extra stuff doesn't get in the way. Microsoft To Do doesn't feel like Photoshop, where you'll be using a fraction of the functionality and constantly fight to remember where that button or menu option is located.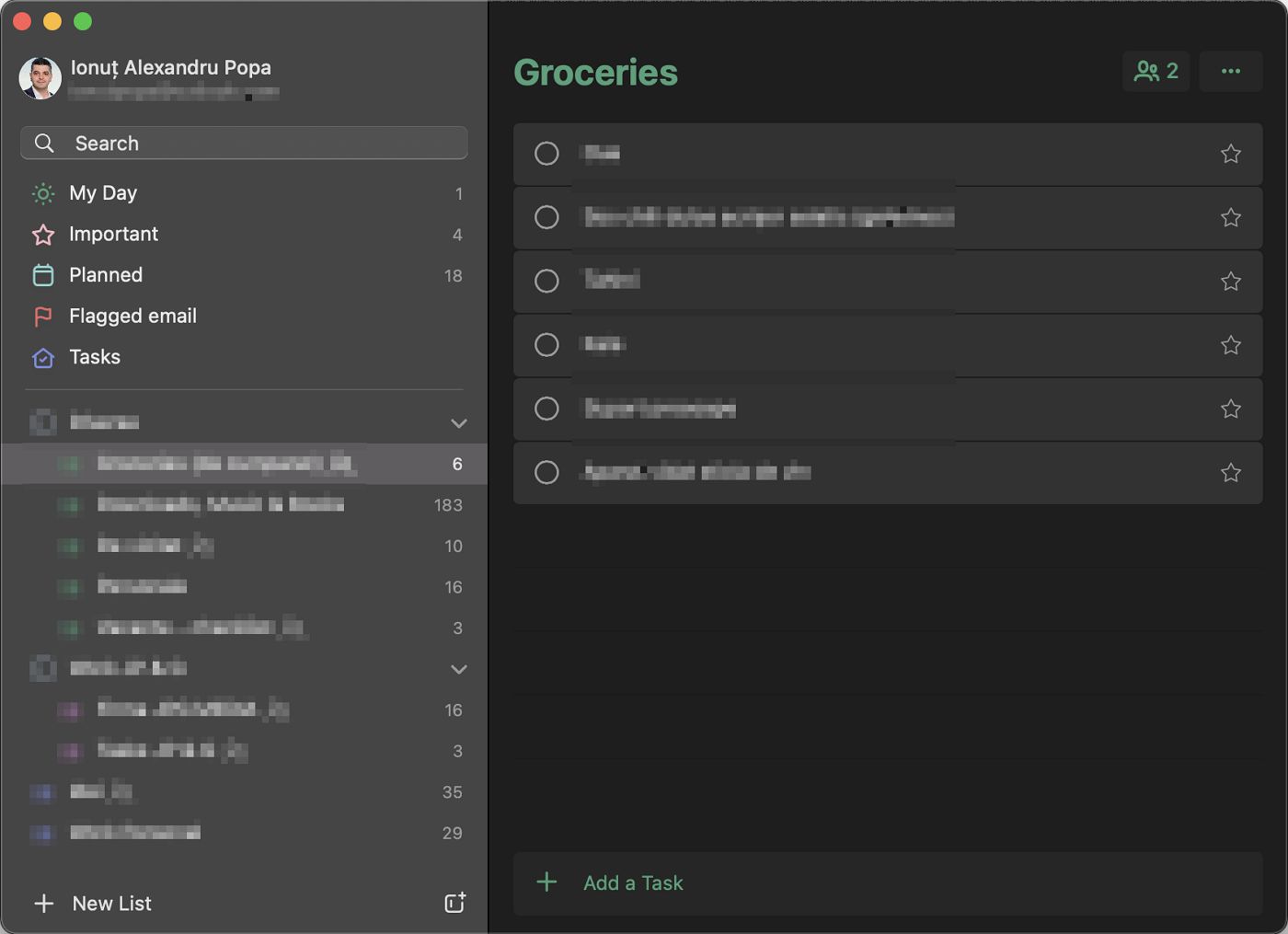 Excel for Multi-Step Checklists
I'm of course using Excel for a lot of the spreadsheet things people use it for. It is a spreadsheet app after all.
But lately I'm using it at work to track progress with various projects. I typically use conditional formatting based on cell contents that allows me to easily see red cells (something that needs attention) or green cells (some tasks that are already completed). Yellow and orange are used for mildly important stuff. Still important, but not critical.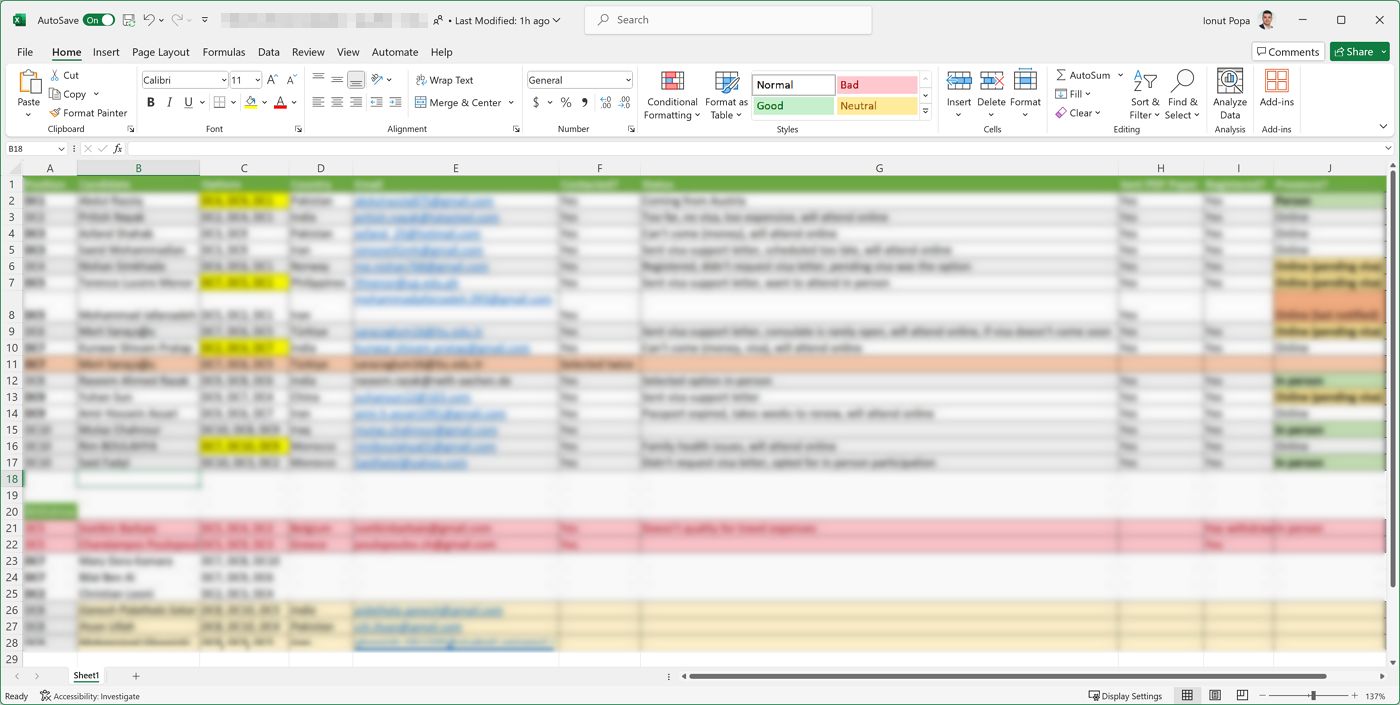 Don't use Excel to do project management. There are much better tools for that. But for tracking progress of specific tasks such as event attendance lists Excel is pretty good.
Google Docs for Team Collaboration
This is one of my oldest tools in my arsenal. At the time when Google launched the Docs suite it was pretty basic compared to Microsoft Office. It still is less featured and doesn't work great with huge files since it runs in the browser, but one thing it does better than Office is collaboration.
It's very easy to share documents of any kind with your teammates. You can collaborate in real time, plus the suite is very well integrated with Gmail, Drive, and pretty much any Google service for that matter.
Trello For Tracking Task Progress
After working with Jira in the past at a software development company that implemented Agile processes I have enough with this kind of project planning.
I still believe you shouldn't spend more time planning something than doing it.
Trello is a very basic alternative to Jira and that's a good thing, if you ask me. It comes from the same company, Atlassian, but it's free and offers exactly what you need to manage a few simple projects.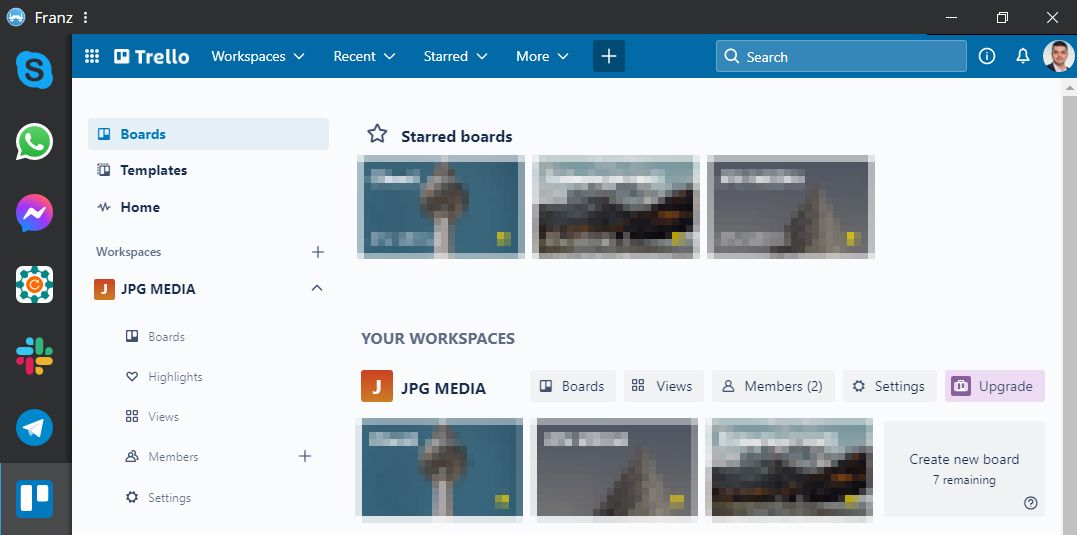 You can upgrade to a paid tier for more functionality, but I suggest you first try the free version. Most likely it will be enough.
How I use Trello: each project has its own board shared with the team members. There are columns for tasks that are meant to be done, in progress, sent for review, done, and abandoned or cancelled. Tickets, which correspond to tasks or issues, move from left to right and that's the entire flow.
Don't fall for the trap of believing you need complex tools to do complex work. It's quite the opposite.
Notepad++ for Taking Quick Notes
Sometimes I just want to type words in a document quickly, without formatting.
The included notepad app in Windows is fine for that, but I find Notepad++ to offer much more. It supports plugins for comparing documents, visual themes, and can color code text based on the document type.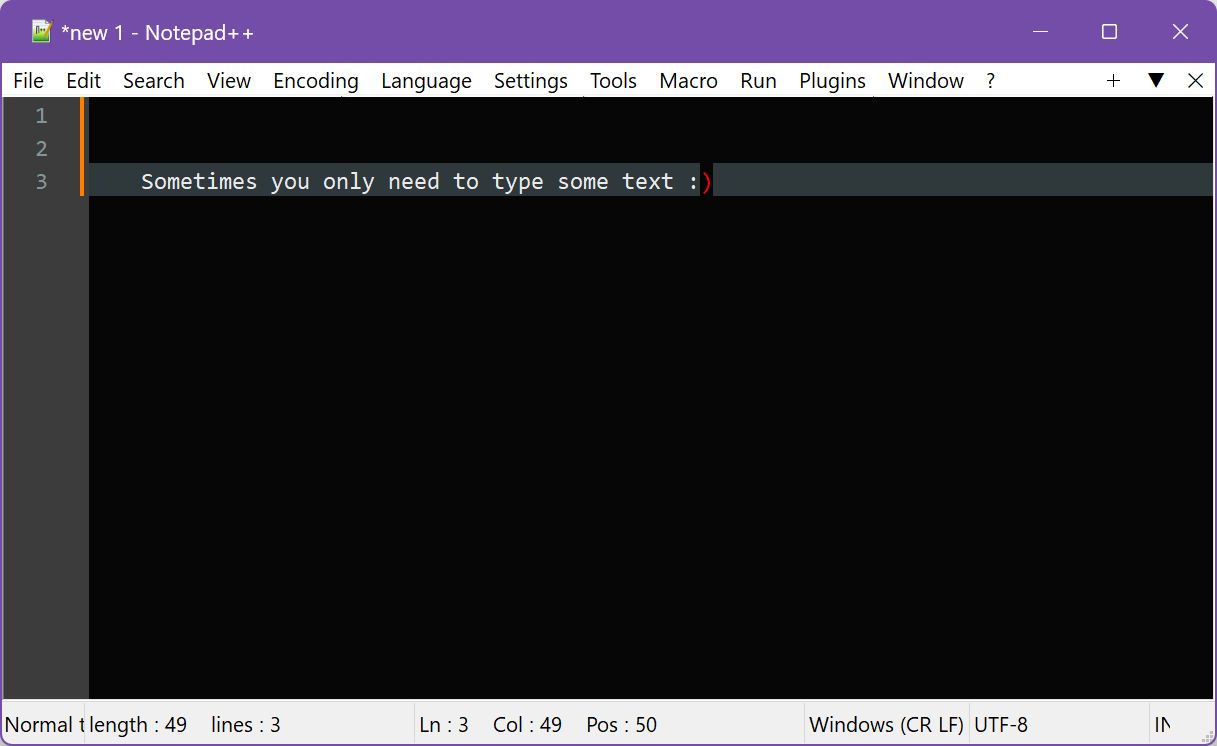 You're not limited to TXT files, but that's what I'm using it for mostly. I quickly write ideas in meetings, then move the notes to OneNote for "processing".
Microsoft OneNote for Note Taking During Meetings
This is my preferred notes app. OneNote is where I add formatting, checklists, color coding, attach documents and my own thoughts (supports even voice notes).
I do this when I have more time to think about what I'm supposed to be doing.
OneNote's ribbon interface is familiar if you've used Microsoft Office before, so adjusting should be too hard.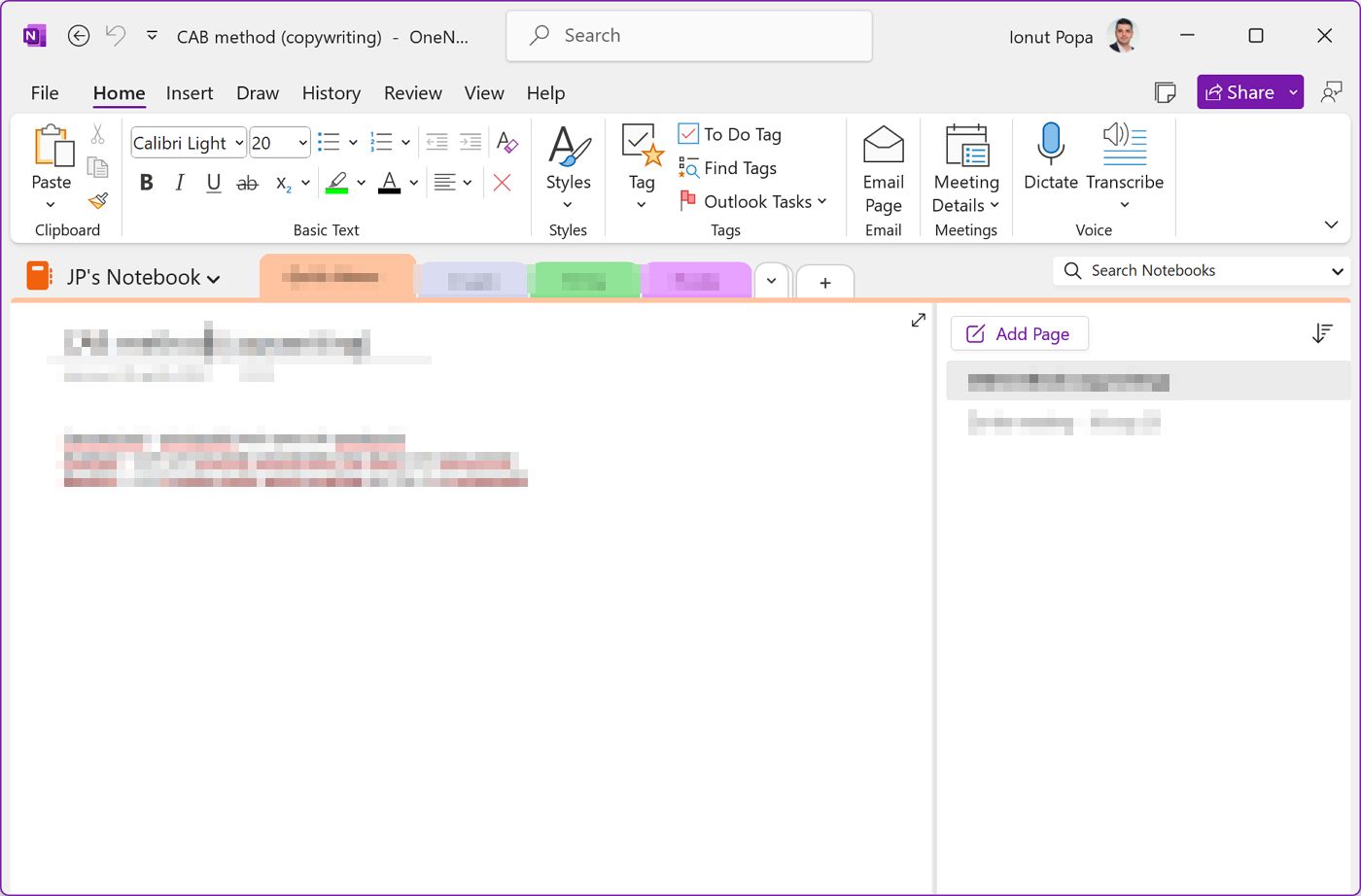 I wish the interface were a bit simpler, as I'm not using many of its features, but it's also not bloated to the point it works against you. At least not yet.
Google Drive and OneDrive for Synchronizing My Files
Before you judge me after preaching privacy, I do agree that using cloud services poses a lot of questions regarding data security and personal privacy.
But you got to admit it's seducing to save a file and have it accessible on your phone, your laptop, desktop, in just a few seconds.
The idea of keeping a folder synchronized on all your devices and backed up changed the way I work. It's not an exaggeration.
I don't think you have to worry about choosing the right cloud storage provider. Look what your friends and colleagues are using (if you have a choice at work) and go for that.
I've used Dropbox in the past, but most of my friends and collaborators are on Google Drive, so the choice was obvious. At work we're in the Microsoft ecosystem, so that's why I'm also using OneDrive. End of story.
Google Photos to Back Up My Camera Shots
I was once a Flickr user. I guess because it offered a huge amount of free storage for that time. It was painful to use in practice.
For a while now I've been using Google Photos. It's seamlessly integrated with Android, offers automatic camera uploads, but that was not why I switched. It was because it offered unlimited storage if you let Google downsize your uploaded shots to 16 megapixels. Not a loss in my book.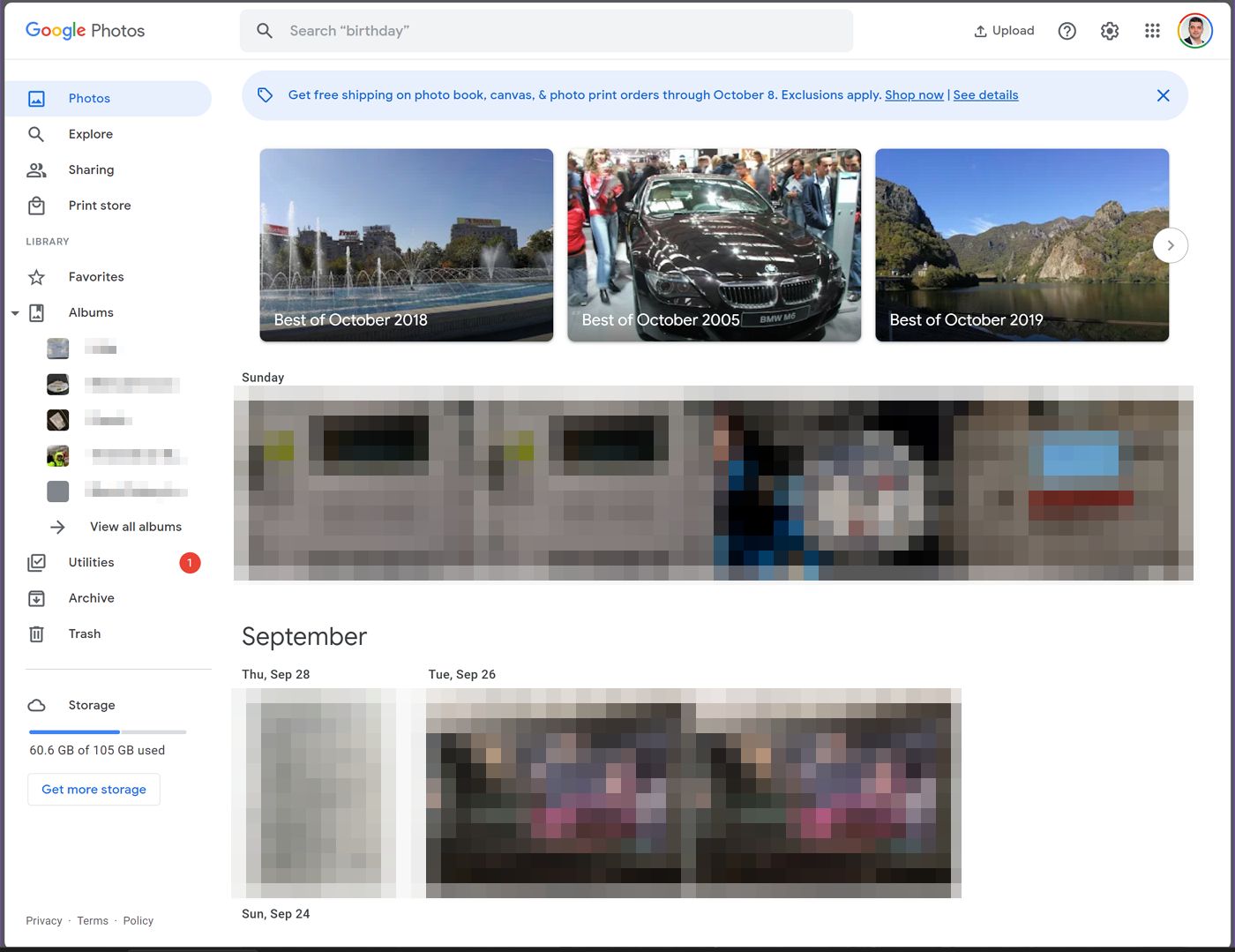 Now Google Photos will cost you storage, but only for new uploads. I may need to change to another service because I find organizing photos a pain. Personally, I much prefer uploading my own folders with the same structure I have on my local drive.
I don't want to use albums, tags, and the search function in Google Photos. I prefer to organize myself, not to search for my images.
This is probably the only service in this article that I'm actively looking to replace. I haven't found anything that seems worthy, so if you have a suggestion, let me know.
Calendar: You Can Use Almost Anything
It's interesting that when it comes to calendar apps, you're not actually forced to use something specific. Most platforms allow you to subscribe to other calendars. Even Apple!
And you actually want to add external calendar in whichever app you're using. Keeping two separate calendars means you will sooner, rather than later, create a meeting that will overlap with one from the other calendar.
This is why I've subscribed Google Calendar to my work calendars in Outlook and did the same from Outlook. Now I can have an overview of my agenda in both places.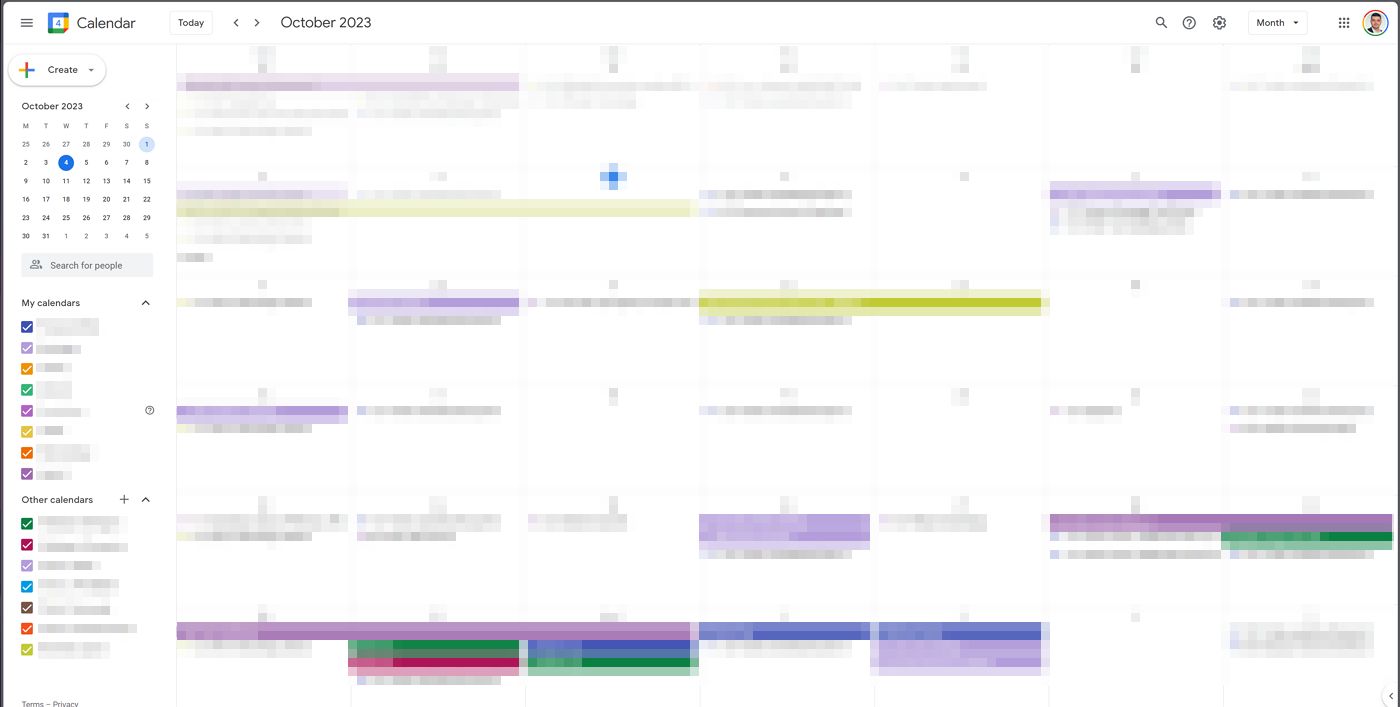 A Special Mention on Microsoft Outlook
I almost hate Outlook more than Mac OS. Almost.
But I have to use it at work. Not only that, but most of the collaboration at work revolves around email. It's a terrible way to organize tasks and projects, but if you're working with dozens of people from different companies and different cultures it's actually surprisingly capable.
Filtering emails via rules to go in the correct folder is a must. Adding color coded categories is the next step I do. Stuff that I don't want to look at today but must not be overlooked will get a follow up flag. That's pretty much my flow with Outlook.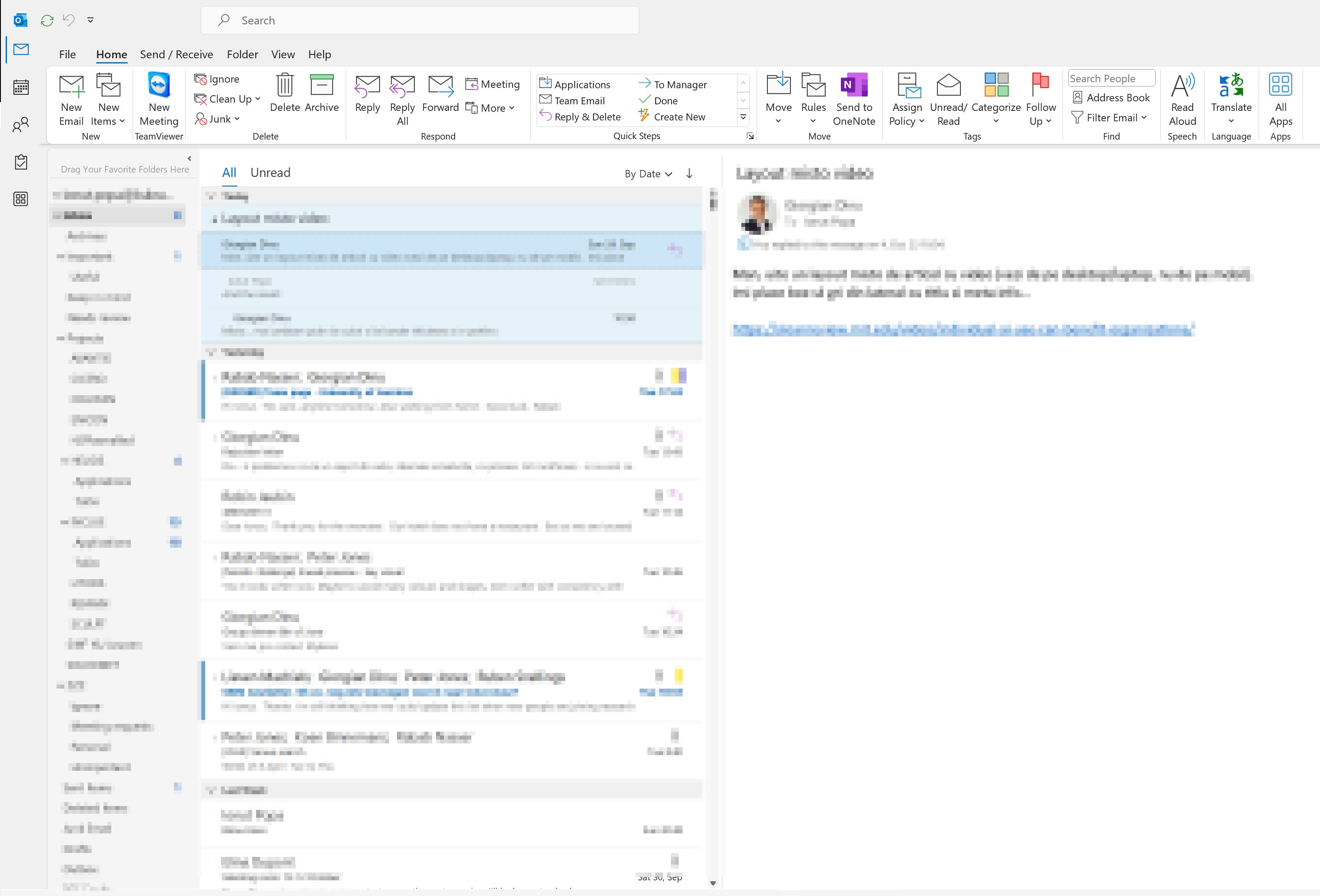 ---
When I started drafting this article, I didn't have a list of all the apps I'm using. Now, looking back I feel like streamlining is something I should seriously consider.
I'm OK with the stack I'm using now, but it happened to me more than once to forget where I wrote down a specific thing. Spending 15 minutes finding one of your notes or the details of a specific task is seriously counterproductive.
I don't plan on necessarily adding new services to my list, while ditching others, but I'll probably start moving some of my lists and notes together in order to have them under the same roof (actually less roofs).
This won't happen overnight, but I'm not in a hurry.
I do hope you found this article helpful. Even if you didn't, I'm still curious to hear what you're using to stay organized and why?