Microsoft is mostly known for Windows, Word, Excel, and PowerPoint.
But quite a few less-known Microsoft products are worth your attention: To-Do, Whiteboard, Power Automate, Sway, Forms, Bookings, PowerToys
I'll tell you about the ones I've used, and a few extra ones I plan to try soon.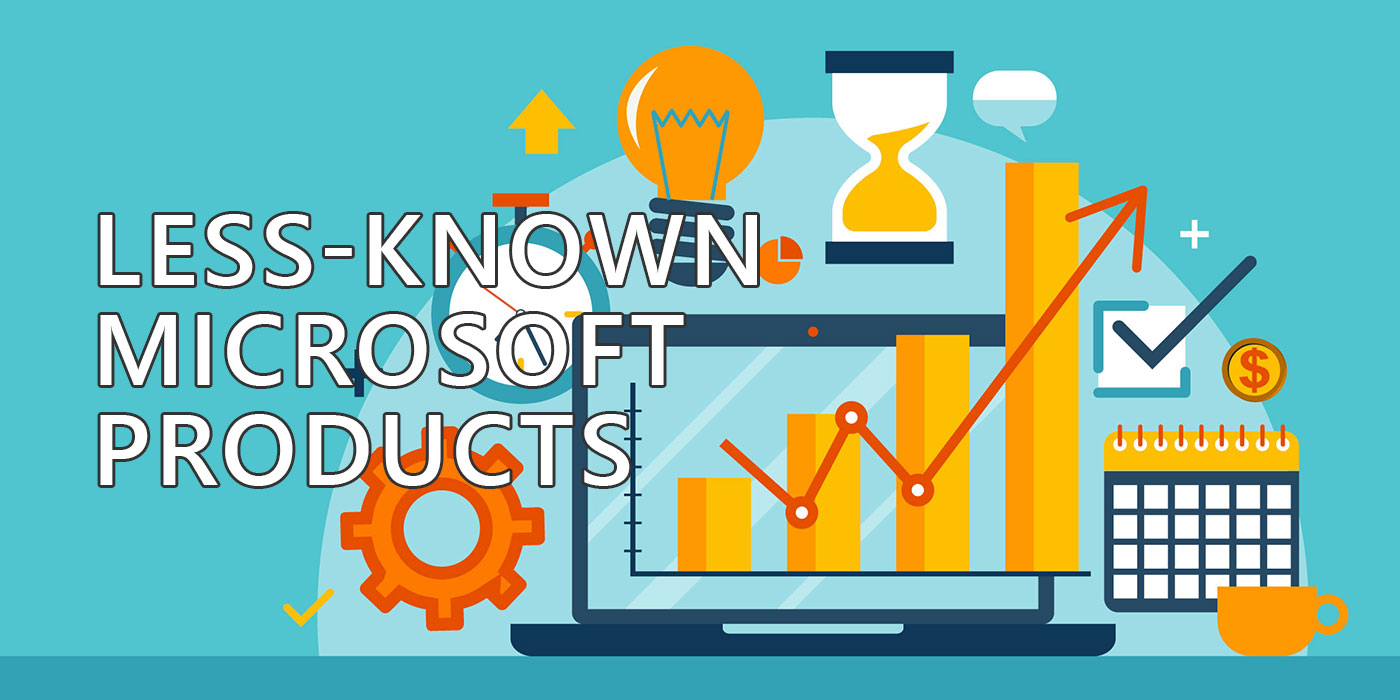 I'm a long-time user of Microsoft products, and in all this time I've come across some less-known products that you may not be aware of. Yes, Microsoft is best known for its Windows operating system and Office productivity suite, mostly Word, Excel, and PowerPoint.
The truth is Microsoft has released a ton of software products over the years. Most of their stuff I use to stay organized. Some of these products are geared toward businesses, while others are designed for consumers. Quite a few rode quietly into the sunset.
In this article, I'm going to focus most on consumer, education and small-business Microsoft software, not enterprise-focused products. That's not really my specialty.
Whether you're a long-time Microsoft user or simply looking for some new tools to enhance your productivity, these products are definitely worth checking out.
Microsoft To-Do
What it does best:
Simple and intuitive interface.
Create and manage tasks across devices.
Set reminders and due dates.
Organize tasks into lists and folders.
Share and collaborate on tasks.
I've been using Microsoft To-Do since it was called Wunderlist and was still an independent software developer. It's been acquired by Microsoft and renamed to To-Do a few years ago.
No matter how you want to call it this app has become an essential tool for me to stay organized and productive. It's a simple, yet powerful task management app that lets me create to-do lists, set reminders, and prioritize tasks.
One of the things I love about Microsoft To-Do is its cross-platform compatibility. I can create and access my to-do list from my Windows desktop, iPhone, or Android device, so I'm always up to date on my tasks no matter where I am.
I can even share lists with someone. The Groceries list is a good example of how you can use Microsoft To-Do to manage house chores.
Another great feature of Microsoft To-Do is its ability to create subtasks. This is really helpful when I have a larger task that needs to be broken down into smaller steps. I can create subtasks within the main task, and then check them off one by one as I complete them. This makes me feel I've accomplished something, even if I didn't finish quite everything.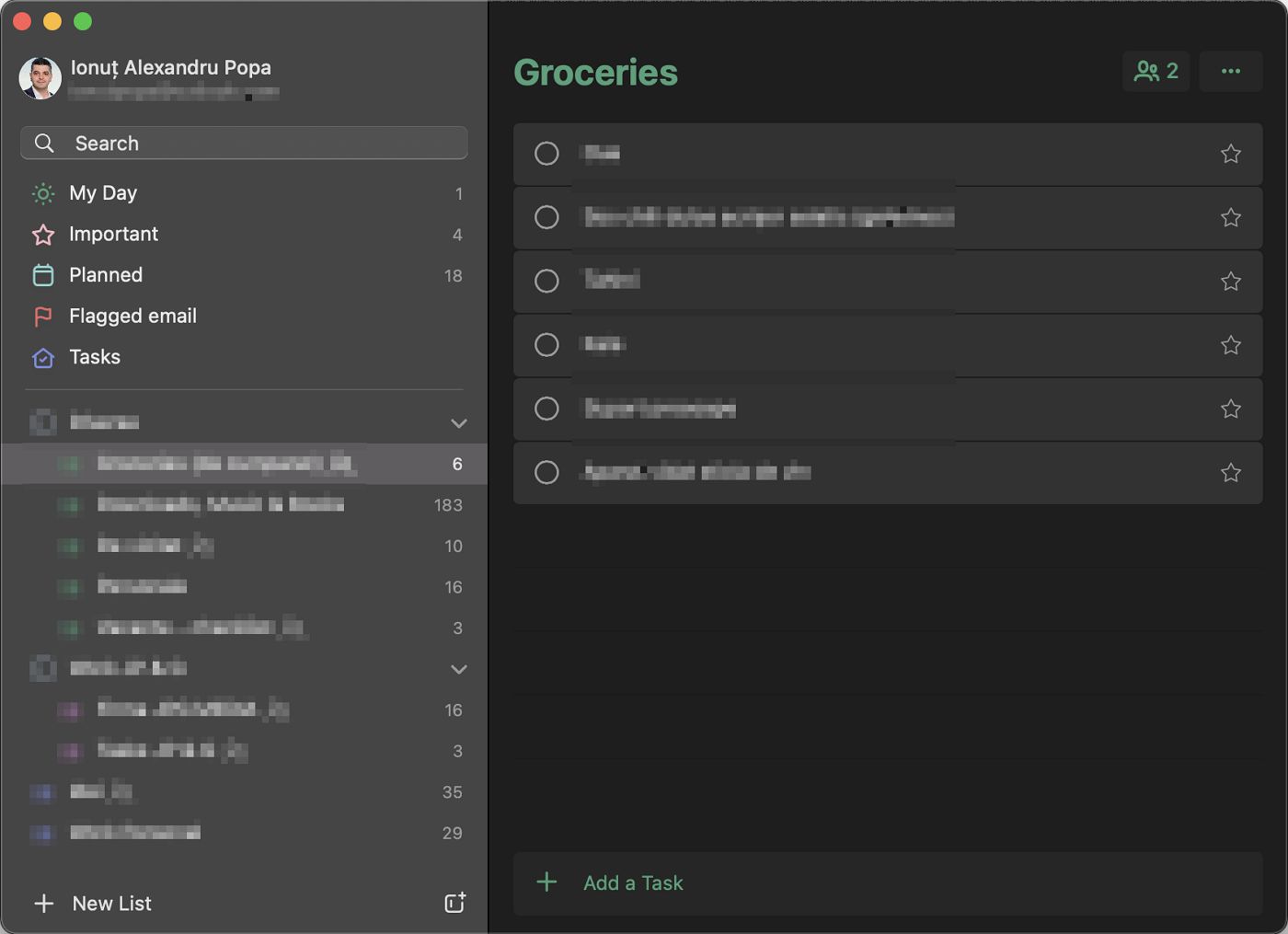 Microsoft To-Do also has a "My Day" feature, which lets me prioritize tasks for the day ahead. I can add tasks to My Day from my to-do list, or create new tasks specifically for My Day. This helps me stay focused on the most important tasks and avoid getting overwhelmed by a long to-do list.
Overall, Microsoft To-Do is a great and simple-to-use tool for anyone looking to stay organized and productive but doesn't want something too fancy. The short learning curve surely helps.
Microsoft Whiteboard
Disclaimer: I didn't try this app myself, but I did work with a few whiteboard-style educational apps.
What it does best:
Free to use.
Tons of available templates.
As much space as you need for collaboration.
Easy to share boards even with people who don't have/want a Microsoft account.
Integrates with Microsoft Teams.
Microsoft Whiteboard is a digital online whiteboard app that is part of the Microsoft 365 suite of applications. It allows users to collaborate and brainstorm in real time with others, whether they are in the same room or on the other side of the world. The app is designed for flexible work and learning, making it a great tool for both personal and professional use.
One of the best features of Microsoft Whiteboard is its ability to run more effective meetings. With the app, users can visualize ideas and work creatively with their team.
The app is also integrated with Microsoft Teams, making it easy to collaborate and brainstorm during Teams meetings. Users can open existing whiteboards in Teams meetings and use annotations to add notes and ideas.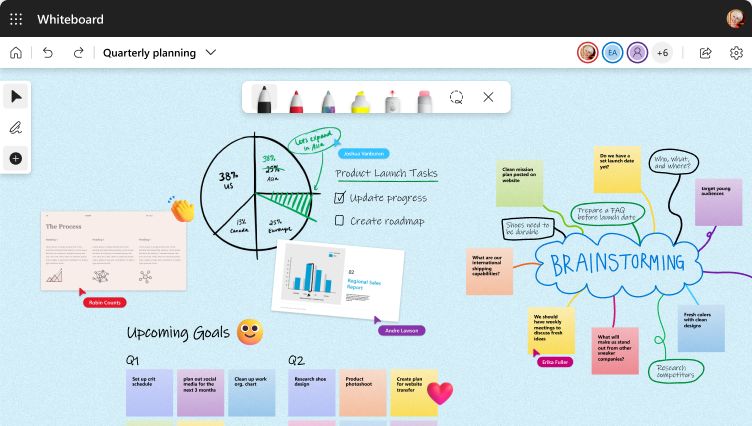 Microsoft Whiteboard is also a great tool for hybrid learning too. Teachers can use the app to run lessons and create ongoing projects, bulletin boards, and calendars. The app is also great for icebreakers and fun activities, making it a versatile tool for the classroom.
For businesses, Microsoft Whiteboard may prove a great tool for project management, planning, and problem-solving in general. The app allows teams to brainstorm and collaborate in real-time, making it easier to come up with creative solutions to complex problems, then make them available to everyone to check out in an intuitive media-rich format.
Microsoft Power Automate
What it does best:
Free for anyone with a Microsoft account.
Create automated workflows between your favorite apps and services.
Supports more than 400 connectors, including Office 365, SharePoint, Dynamics 365, Twitter, and Gmail.
Build custom solutions with low-code or no-code tools, such as Power Apps and Power BI.
AI capabilities, such as sentiment analysis, language detection, and form processing.
Monitor and manage your workflows with the mobile app.
As someone who loves automating tasks to save time and increase efficiency, I was excited to discover Microsoft Power Automate. I didn't use it much before writing this article, but that's going to change.
This cloud-based service allows me to build workflows that automate time-consuming business tasks and processes across applications and services. With hundreds of pre-built connectors and thousands of templates, it's easy to automate repetitive tasks and boost efficiency.
The only challenge is to come up with your own ideas, then most likely you can automate at least some parts of any repetitive process.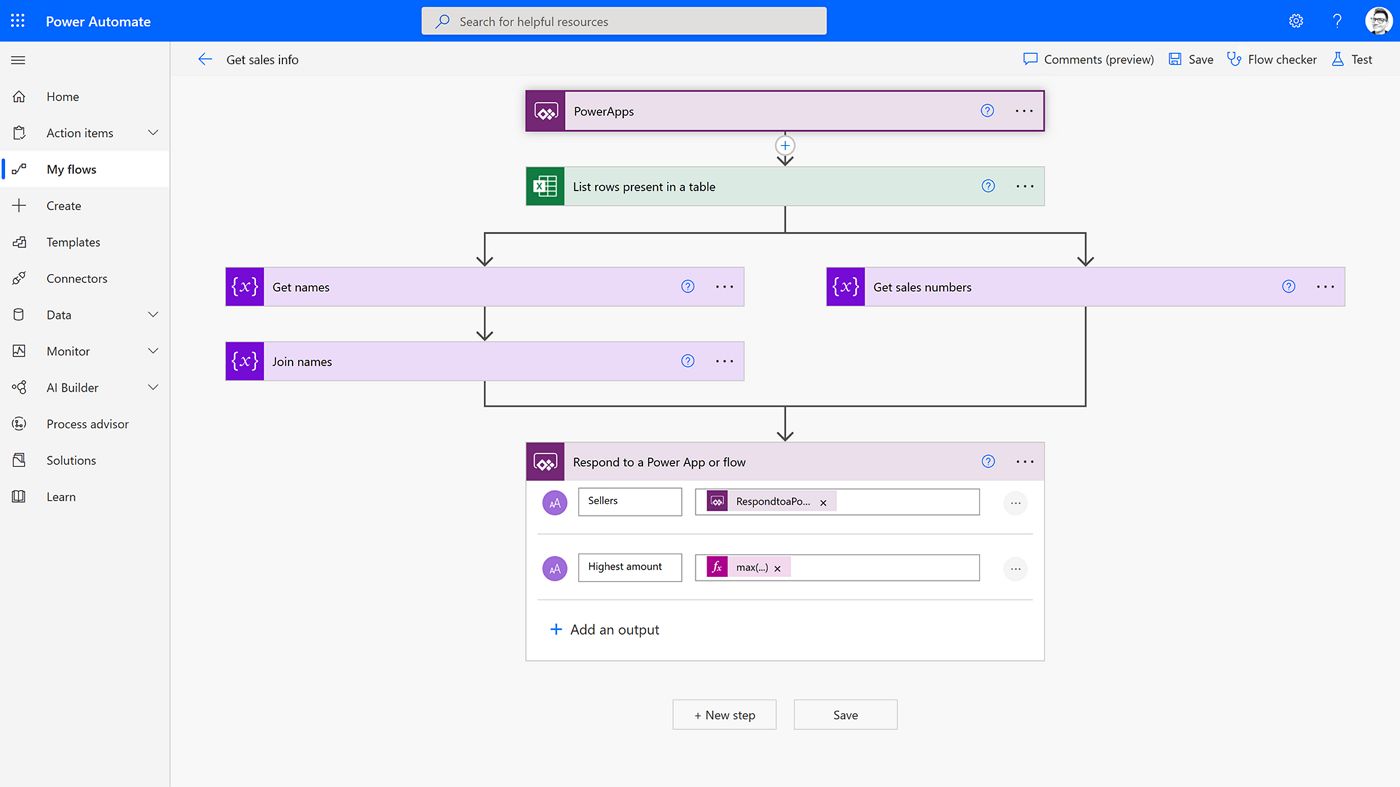 Power Automate is built to be user-friendly, with low-code, drag-and-drop tools that make it easy for anyone to build automated processes. And with AI assistance, the platform can even suggest workflows based on your previous actions, making it even easier to automate tasks.
Overall, Microsoft Power Automate is a powerful tool for anyone looking to save time and increase productivity by automating repetitive tasks and streamlining processes. You'd be surprised how capable Power Automate can be in the right hands.
Microsoft Sway
Disclaimer: I only briefly used this app, and I do like it but feel like I would wait for mass adoption before digging deeper into what it's capable of.
What it does best:
Free for anyone with a Microsoft account.
Create interactive reports, presentations, newsletters, and more.
Add multimedia content from various sources.
Share and collaborate online.
Access from any device.
One of the lesser-known Microsoft products for consumers is Microsoft Sway. Sway is a digital storytelling app that allows you to create and share interactive reports, presentations, and personal stories with ease.
With Sway, you can create visually appealing designs using images, text, videos, and more.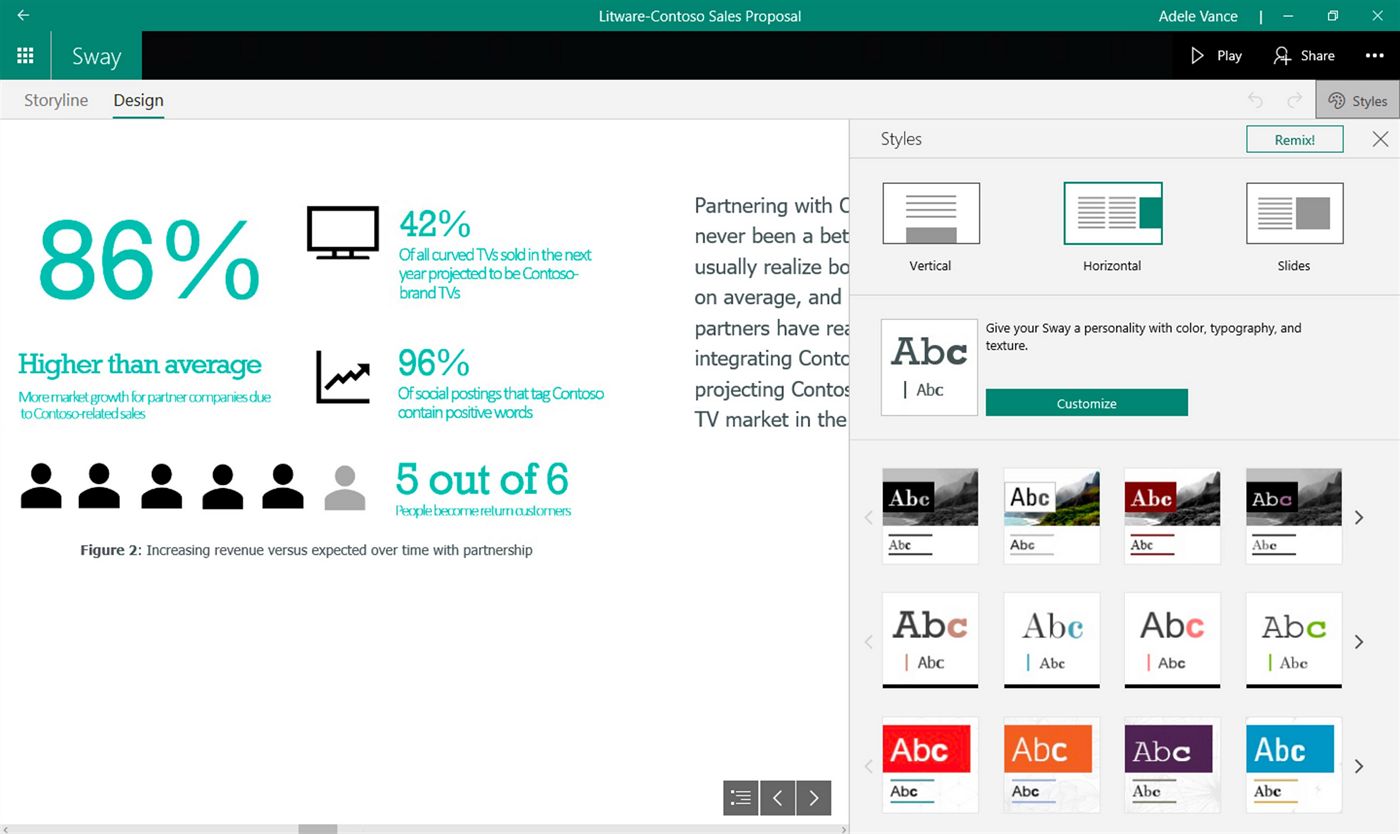 One of the best things about Sway is its design engine, which helps you quickly produce professional-looking and interactive designs. Sway also comes with a wide range of predefined templates, but you can even customize your own templates if you want to create a unique design.
Overall, Microsoft Sway is a great tool for anyone who wants to create visually appealing and interactive presentations or reports. Its intuitive design engine and wide range of templates make it easy to use, and its availability on multiple platforms means you can work on your presentations from anywhere, and with everyone.
Sway is a supercharged Powerpoint if you will. For some reason, it didn't make people switch from Powerpoint, which is still the de-facto presentation app.
Microsoft Forms
What it does best:
Easy to create and share surveys, quizzes, and polls.
Real-time feedback and analytics.
Integration with Microsoft 365 apps and services.
Customizable themes and templates.
Accessibility and compliance features.
Microsoft Forms is a simple, lightweight tool for creating surveys and quizzes. It's one of the most underrated Microsoft applications that you can use to gather feedback, opinions, or data from customers, employees, or friends and family.
The tool is easy to use, and it does not require any technical skills or knowledge to get started. I could create surveys, quizzes, and polls in minutes the first time I used the app. With a bit of training you can customize questions to add images and videos, and even set up branching logic to direct respondents to different questions based on their answers.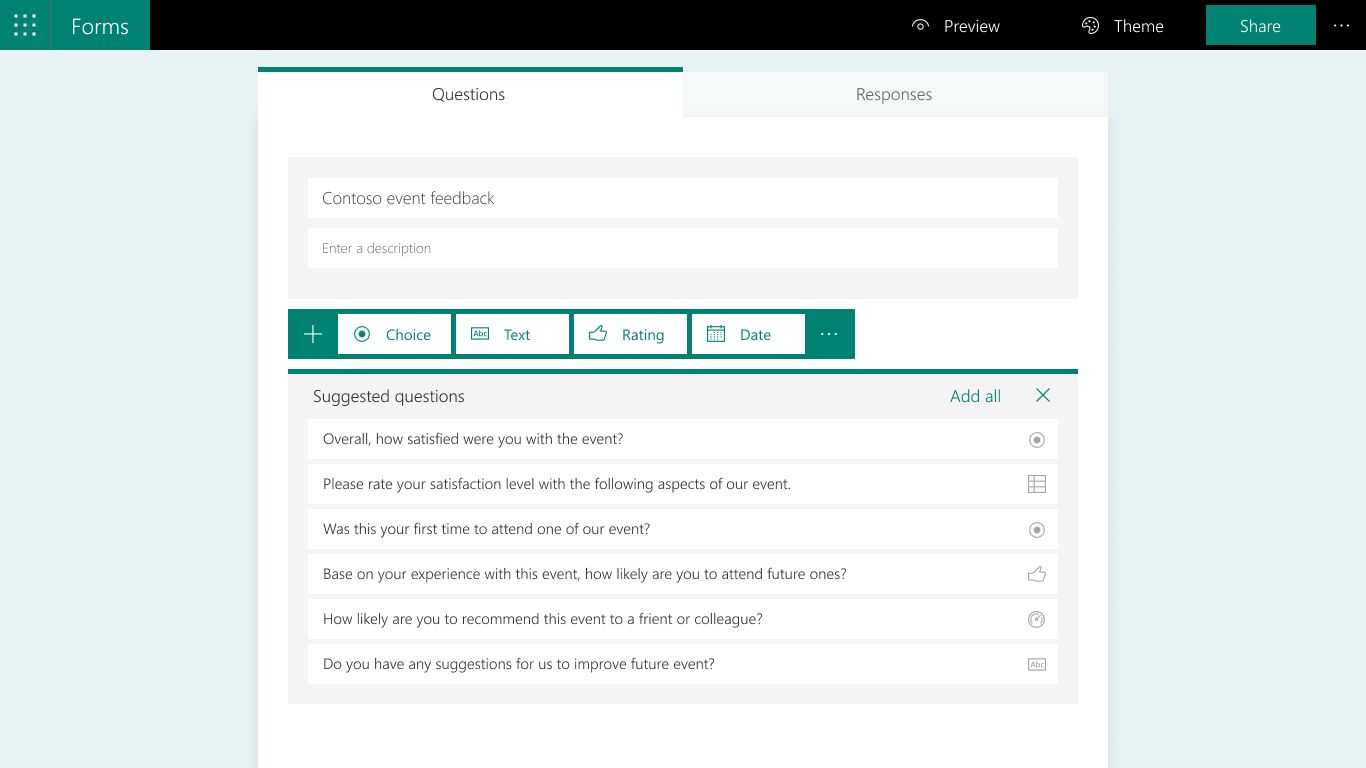 Microsoft Forms is available for Microsoft 365 members, and it's compatible with any device, including desktops, laptops, tablets, and smartphones. You can easily share surveys or quizzes with others by sending a link via email, social media, or other communication channels.
One of the best features of Microsoft Forms is its ability to analyze the results in real time. You can view the responses as they come in, and can export the data to Excel for further analysis. This makes it easier to make quicker data-driven decisions based on the feedback received.
So, if you're looking for a simple and effective tool to gather feedback or data, Microsoft Forms is definitely worth checking out. It can be a great tool for businesses, educators, and consumers alike.
Microsoft Bookings
Disclaimer: I'll go in-depth with this app since it seems to be exactly what I need at my day job, so will update it according to my findings.
What it does best:
Simplify scheduling and booking for you and your team.
Manage multiple calendars easily.
Customize services and availability.
Send automatic confirmations and reminders.
Integrates with Microsoft 365 apps.
Microsoft Bookings is another less-known gem that not many people know about. It's a scheduling app that makes it easy for customers to book appointments with your business. It integrates with Outlook and creates a web-based booking calendar that your customers can use to book a time that works for them.
One of the best things about Bookings is that it helps reduce no-shows with automated notification emails. This means that your customers will receive reminders about their appointments, which helps increase the change they'll show up on time. You can also customize these emails to include your own branding and messaging.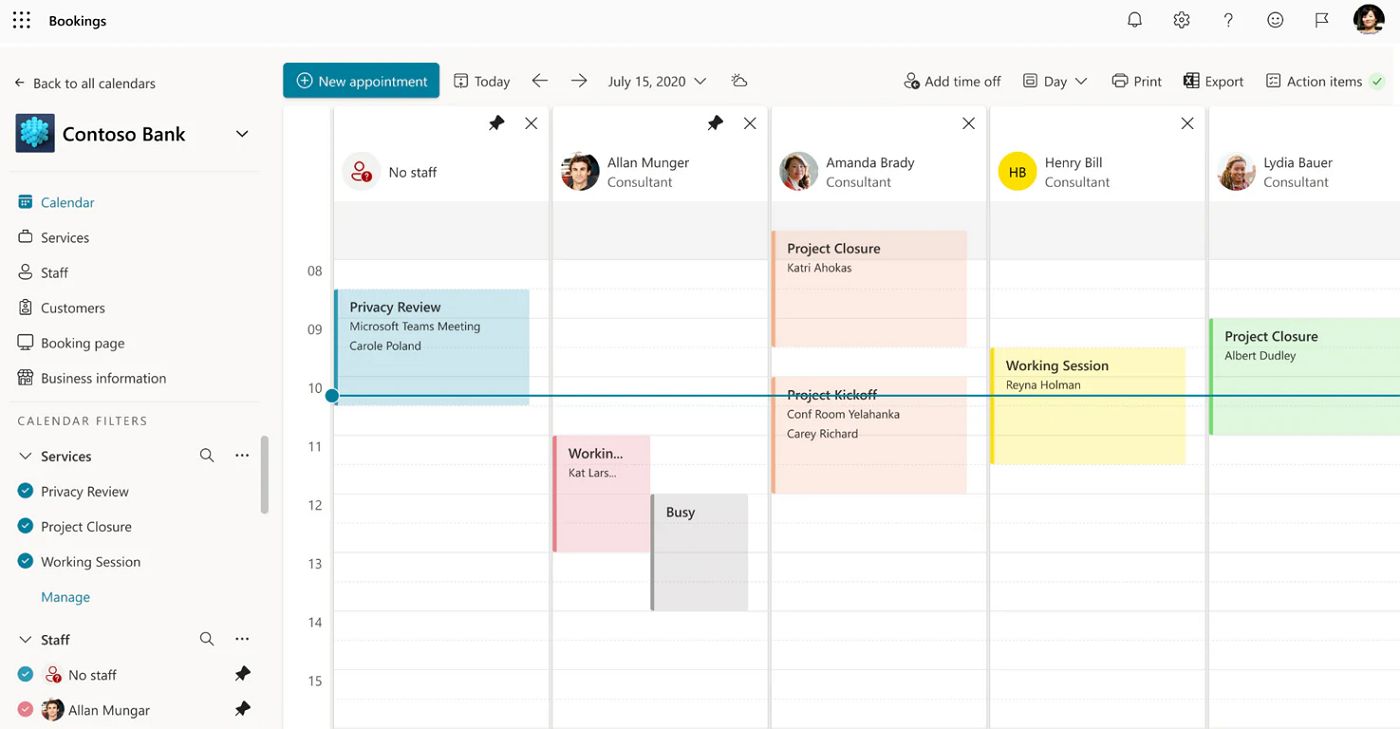 Microsoft Bookings is also pretty easy to set up if you worked with calendar and scheduling apps before. All you need to do is create a calendar, add your services, and set your availability.
You can then share the link to your booking page with your customers and start accepting appointments right away. You can even add your booking page to your website or Facebook page for added convenience.
Another great feature of Bookings meant for teams is that it allows you to manage your staff's calendars. This means that you can see when your staff is available and when they're booked, which helps you to schedule appointments more effectively. You can also assign specific staff members to specific services, which ensures that your customers are matched with the right person for the job.
Overall, Microsoft Bookings is a good companion tool for any business, from small businesses and freelancers to big companies that rely on appointments.
PowerToys
This is by far my favorite less-known Microsoft app. I've been using it for years, and I've even reviewed it here if you want to find out exactly what it does. I didn't include a What it does best list simply because it does so much and the usefulness of each feature depend on each and every one.
What works for me might not work for you.
In case you didn't know what PowerToys is here's a short introduction. PowerToys is a set of utilities for power users to tune and streamline the entire Windows experience for greater productivity. PowerToys was first introduced for Windows 95 and was recently re-introduced/re-designed for Windows 10 and Windows 11.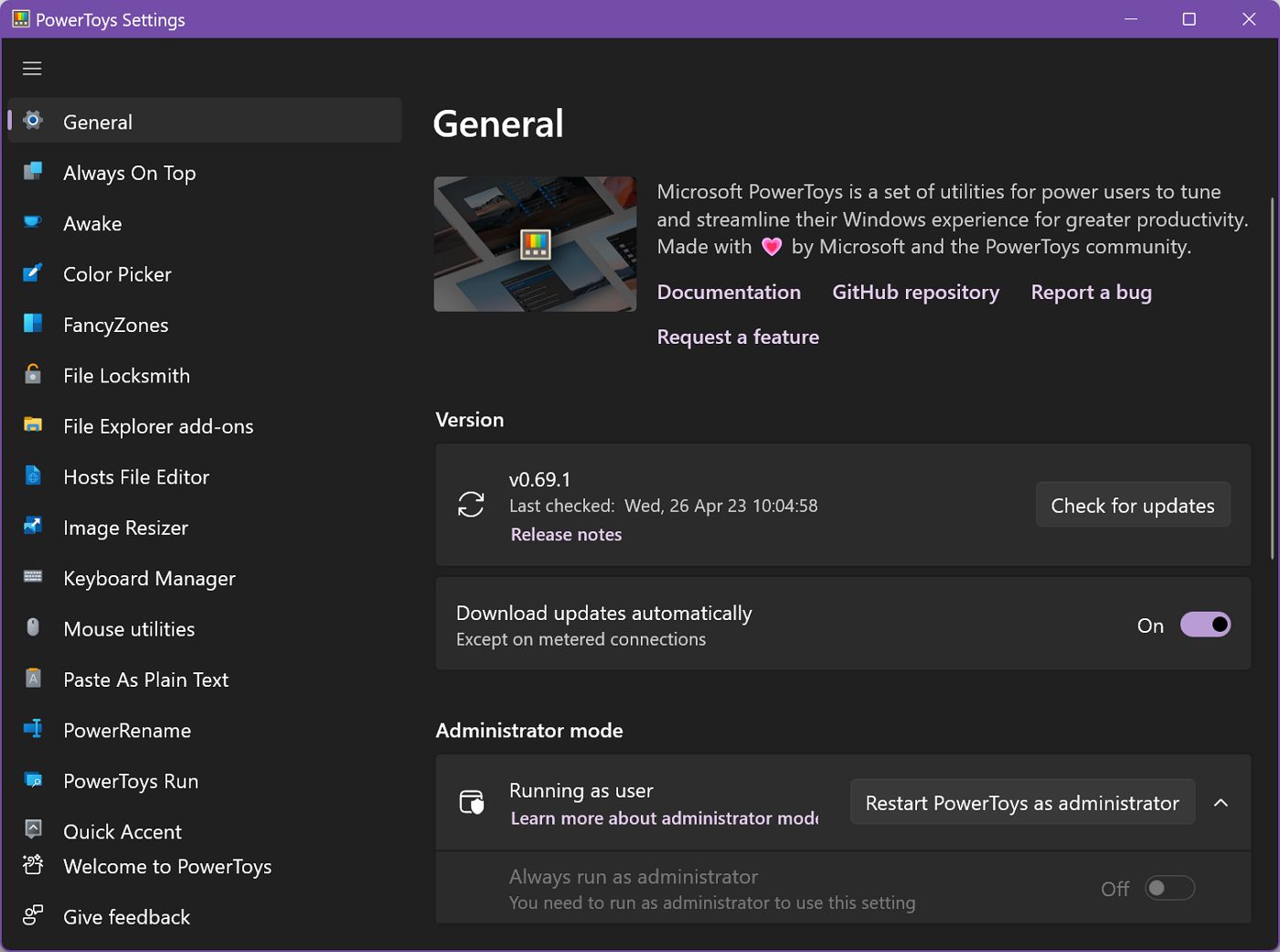 With PowerToys, you can customize your Windows experience in a variety of ways. One of the most popular utilities is "FancyZones," which lets you create custom window layouts and snap windows into those zones with a simple shortcut key. It's an enhanced version of what you already get with Windows 11.
Another popular utility is "PowerRename," which lets you batch rename files with ease, something power users will definitely appreciate.
Other utilities include "Keyboard Manager," which lets you remap keys and create custom keyboard shortcuts (I've explained here how it works), and "Image Resizer," which lets you resize images quickly and easily.
By far, my favorite is the "Text Extractor" tool which lets me copy text directly from images and other elements on screeen. Recognized text is available immediately in the Clipboard.
PowerToys is constantly being updated with new utilities, so it's becoming even more interesting than it really is.
Why Not Use Equivalent Non-Microsoft Products?
I think I need to talk a bit about this: most Microsoft products outlined in this article are not the best of the best. There's fierce competition in business-oriented software, and Microsoft doesn't always come on top.
So why do I prefer using Microsoft products? Because they play well together. It's like people who are stuck in the Apple ecosystem. If you're using a Mac, iPhone, and iPad there's little reason for you to switch camp.
The same is true when it comes to Microsoft products, to some degree. I do believe Microsoft is more open, in the sense their programs play well (better) and are interoperable with other software, but it's not what you would call completely open. No corporation is really open, as a matter of fact.
That, and the fact most current Microsoft apps are cross-platform and (most of the time) available in the web browser too is what makes me a fan, if that's the right word to use.
Anyway, that's enough for today, so let me know if you're using any of these less-known Microsoft products. Which is your favorite? What other less popular Microsoft products are you using? Leave a comment below.